'My passenger is trying to take over!' Pilot fights off attack by 82yo Christian missionary to safely land plane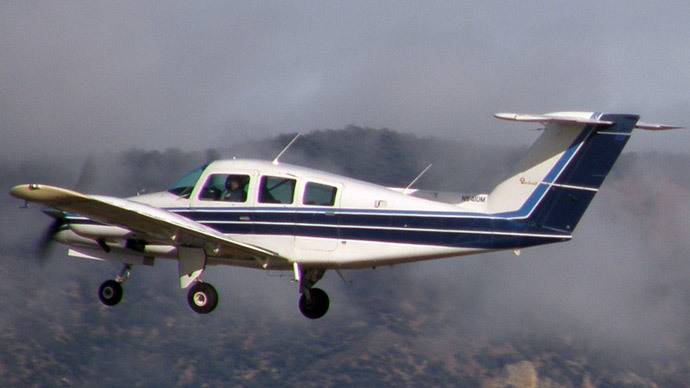 A 23-year-old Australian pilot of a small aircraft repelled an attempt to switch off the engines from an 82-year-old passenger – himself a professional pilot – during a regional flight, before safely landing the aircraft in a field.
The twin-engine Beechcraft 76 Duchess took off for a one-hour chartered flight from Bankstown to Cowra in New South Wales on Monday afternoon with just two people on board – James Chandler, the pilot, and Les Nixon, a well-known Christian missionary.
The plane a young pilot landed after his passenger tried to take control and crash it over Oberon @9NewsSydpic.twitter.com/1JdtUmyxBL

— Chris O'Keefe (@cokeefe9) August 26, 2014
About half an hour into the flight, air traffic control received a "pan-pan" distress call, meaning that an emergency is occurring onboard, but that no one's life was in danger at the moment.

"Pan pan, pan pan, pan pan… Bravo Foxtrot Papa... my passenger is trying to take over…" an evidently flustered Chandler said in a recording obtained by local TV channel Nine Network.

"The engines…" then the voice trails off.

"The pilot said that the passenger started grabbing the controls, turning off fuel lines and turning buttons randomly on and off," police Acting Inspector Gareth Smith later told the media.
22-year-old pilot James Chandler repeatedly punched the man who tried to takeover the light plane's controls. #9Newspic.twitter.com/H1Eyq9Qpey

— Nine News Adelaide (@9NewsAdel) August 26, 2014
To overpower the passenger, Chandler repeatedly punched Nixon in the face, breaking his nose in the process. Shortly after the call, the plane made a perfectly-executed emergency landing on a farm field. Both men on-board were taken to hospital by helicopter.

While Chandler has been discharged, Nixon is undergoing medical assessment and will face questioning from police.

The story has an extra twist due to the fact that while Chandler only obtained his commercial pilot's license two years ago, Nixon himself has flown airplanes for more than half a century. The Outback Patrol mission he has headed since 1961 flies single-pilot Bible-laden aircraft to more than 50 "towns too small for a church but too big to overlook," according to its website. Nixon's commitment to religion and charity over such a long period, and his piloting skill made him an often-profiled local hero in many Australian media outlets over the past decades.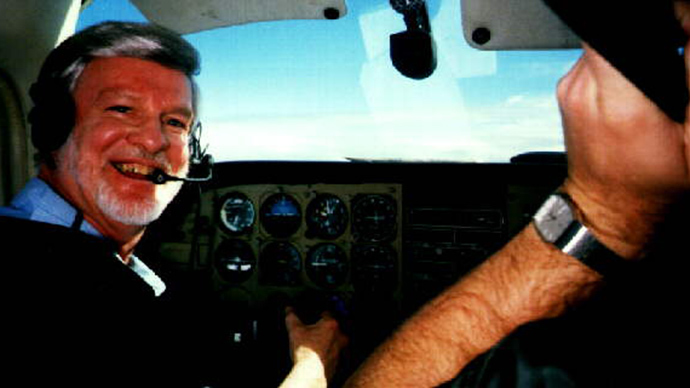 Nixon's friend Phil Lamb suggested that an argument over Chandler's handling of the aircraft may have broken out between the two men.
"That Duchess he flew was Les Nixon's favorite plane. He knew that Duchess plane inside and out," Lamb told the Daily Mail.

"There's two sides to the story. There's a young pilot who is relatively inexperienced and a pilot who has been flying for 50 years. Whether there has been a miscommunication, I guess that will be revealed in investigation."

"It would have been very out of character for Les to do anything that wasn't professional."

But while Nixon will now likely face an unedifying end to his piloting career, Chandler has no plans to stop taking to the skies after the disturbing incident.

"I would like to praise the actions of the pilot. He showed fantastic skill," said a statement from David Trevelyan, the managing director of his Australia By Air company, which owns the plane.

"He did an excellent job in an amazingly difficult scenario, and under tremendous pressure."
You can share this story on social media: