Facebook eyes cracking down on 'click-bait' headlines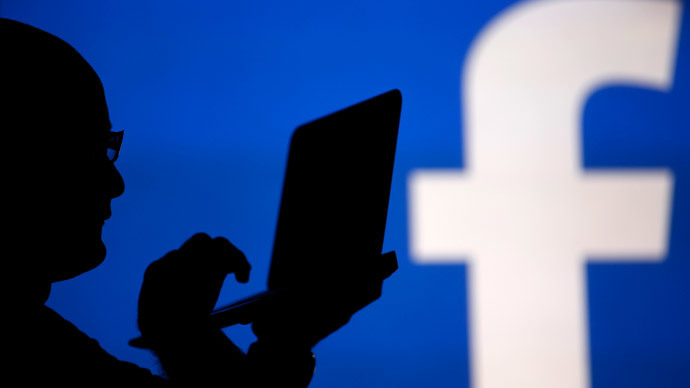 Facebook is contemplating bringing into effect a new policy meaning that websites using irritating "click-bait" headlines will be penalized in favor of stories from friends and pages that users have displayed an active interest in.
"Over time, stories with 'click-bait' headlines can drown out content from friends and pages that people really care about," Facebook research scientist Khalid El-Arini and product specialist Joyce Tang wrote in a blogpost published Monday.

Click-bait headlines are widely regarded as those with curiosity-inducing wording but very little substance, like "You'll NEVER believe..." or "What happened to... Click to find out" - or just like in the tweet below, though the story inside may be legitimate news:
SHOCKING: Guess What a Woman Found in an Abandoned Suitcase Outside Her Home… http://t.co/JZZngmxtPn

— Blac Chyna (@Blacchyna_mix) August 26, 2014
Facebook said that they reached the decision through surveying popular opinion: "When we asked people in an initial survey what type of content they preferred to see in their News Feeds, 80% of the time people preferred headlines that helped them decide if they wanted to read the full article before they had to click through."

Click-bait sin is to be determined by how long users spend reading an article after clicking on it – if they immediately return to Facebook, it suggests that the user found nothing of interest.

The ration of people discussing, sharing or liking the content will also be taken into account. Thus, popular websites such as Buzzfeed and Upworthy, which have frequently been accused of producing click-bait content, will likely not be affected by the crackdown.

"We're making these changes to ensure that click-bait content does not drown out the things that people really want to see on Facebook," the company added.

Facebook has already revealed that it generally prioritizes 300 stories a day out of a possible 1,500 for average users.
The social network has faced criticism already this year after it emerged that it was tailoring newsfeeds as part of a social experiment to see whether friends' posts which were shown or hidden could affect the mood of the end user.

Some companies have also expressed dissatisfaction about their page posts not reaching all of the users that "like" them, suggesting that Facebook's commercial motivations have an impact on news feeds.