Holocaust survivors pen open letter condemning Israel's Gaza war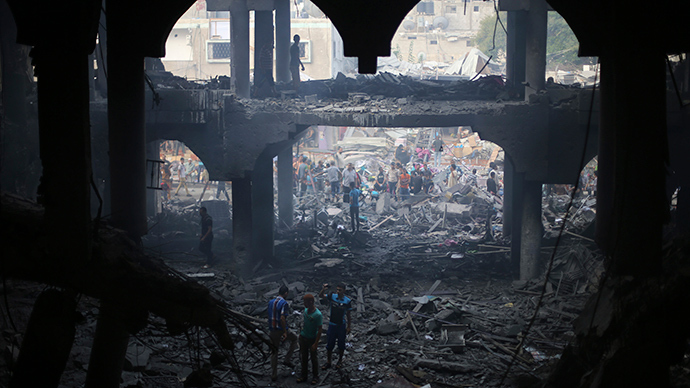 Over 300 survivors and descendants of the Holocaust have published an open letter condemning what they call Israel's "genocide" in Gaza.
The letter slamming the "massacre of Palestinians in Gaza and the ongoing occupation and colonization of historic Palestine" was signed by 327 descendants and survivors of the Nazi genocide and placed by the International Jewish Anti-Zionist Network as an advertisement in the New York Times.
1The letter also condemns politicians and opinion writers who have, the signatories say, openly called for the "genocide of Palestinians" in what they say is an "extreme, racist dehumanization of Palestinians in Israeli society."
The survivors point to the death of more than 2,100 Palestinians in Israel's campaign, many of whom are children and the bombing of UN shelters, homes, hospitals and universities. On the Israeli side, 68 people have been killed, mainly soldiers.
The letter concludes by calling the Gaza campaign "genocide of Palestinian people" and demands an end to the Israeli blockade of the tiny strip of land.
Hollywood against Hamas
The letter was published just moments after 190 influential people in Hollywood put their names on a statement condemning the actions of Hamas, saying the organization "cannot be allowed to rain rockets on Israeli cities".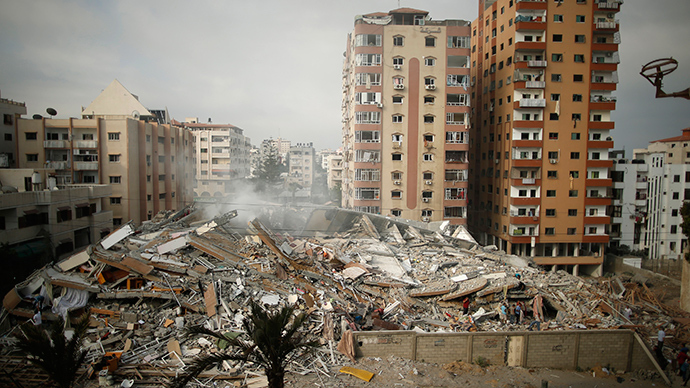 It was published by the Creative Community for Peace, which was founded in 2011 and aims to bring together "prominent members of the entertainment industry to counter the cultural boycott against Israel and promote an accurate image of the Jewish state."
The list included actors Minnie Driver, Sylvester Stallone and Arnold Schwarzenegger, although the vast majority of actors did not put their names to the statement.
The statement referred to Article 7 of Hamas' charter which says, "There is a Jew behind me, come and kill him!" which they say reflects Hamas' true nature.
However, the statement is also headlined "Commitment to justice and peace".
Hamas cannot be allowed to "hold its own people hostage. Hospitals are for healing, not for hiding weapons. Schools are for learning, not for launching missiles. Children are our hope not our human shields," it reads.
Israel tightened its blockade of Gaza in 2007 after Hamas, which rejects Israel's right to exist, took control of the territory, having won elections the year before and ousted political rivals Fatah.
Tel-Aviv's operation Protective Edge which started in early July was triggered by rocket attacks by the military wing of Hamas on Israeli. Hamas has been shelling Israel's south with barrage of rockets, some of which made it as far as the capital's metropolitan area.
Since then, over 17,000 homes have been destroyed or damaged beyond repair in the Gaza Strip, making around 100,000 Palestinians homeless, since the war began on July 8, according to UN estimates.
Egypt called on Israel and the Palestinians on Saturday to halt hostilities and resume peace talks, but both sides kept up attacks.
You can share this story on social media: