Hamas leader 'executed' in Gaza – reports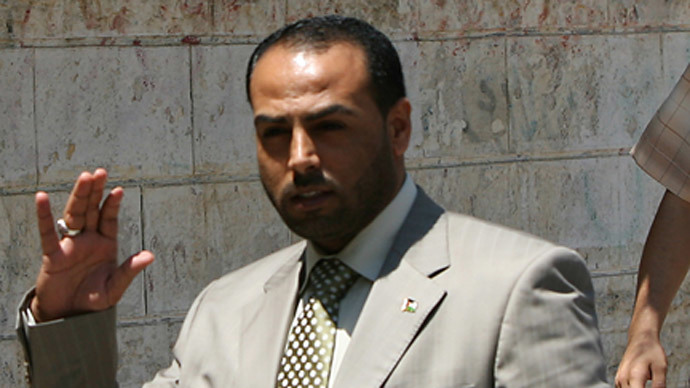 A former Hamas spokesperson was found dead in his apartment in Gaza. Reports claim he was executed by Hamas on suspicion of spying for Egypt.
Read more: Israel launches ground incursion in Gaza Strip LIVE UPDATES
Palestinian newspaper Al-Quds reported on Thursday that Ayman Taha was executed for maintaining contact with intelligence services in Egypt and other Arab countries, as well as for financial corruption.
Initial reports said Taha was killed in an Israeli airstrike. He was killed when Israeli forces "targeted him in the apartment where he was with several others in Gaza City" in the Shejaiya neighbourhood, AFP quoted the statement of the Islamist group as saying.
Reports say Taha was executed in northeast Gaza on Monday, but the incident was not reported until Thursday.
The leader was accused of buying up villas in the Gaza Strip and embezzling money, Al-Ayyam reported. In February, AP revealed that Taha was arrested by Hamas over suspected financial misdealing.
Read more: 3-day ceasefire between Israel and Palestinians takes effect
Meanwhile, Hamas issued a statement on Thursday saying that it executed several Palestinians on charges of aiding Israeli forces.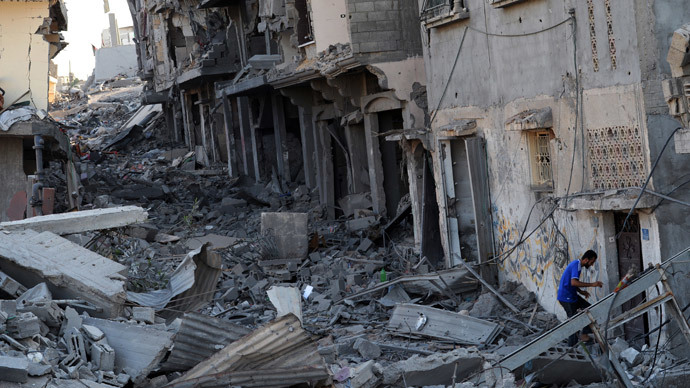 "The spies were executed after they were caught red-handedly informing on the whereabouts of the resistance [or] disrupting the work of resistance men and defusing ambushes prepared against the enemy," pro-Hamas website Al-Majd quoted an unnamed member of the Islamist group's security services as saying.
It did not state how many individuals were killed.
The leader's death could potentially have a negative impact on the current ceasefire talks being held in Egypt, Ynet quoted Palestinian officials as saying. Palestine and Israel are negotiating a continuation of the 72-hour ceasefire which ends Friday morning.
Over 1,800 people – mostly civilians – have died in Gaza since Israel launched Operation Protective Edge on July 8.
You can share this story on social media: