Alive, presumed dead – French pensioner forced to prove he is still living
Published time: 22 Aug, 2014 13:59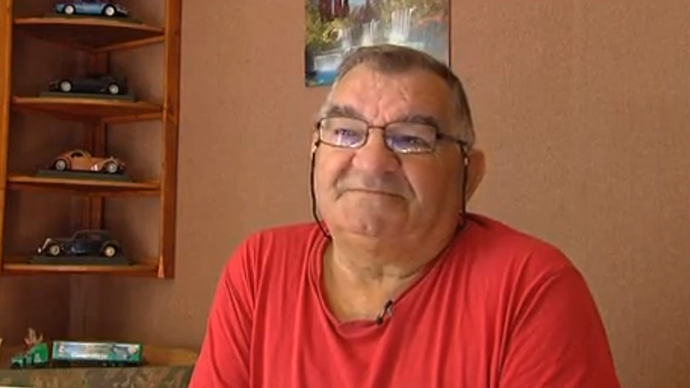 A French pensioner has had to prove he is alive after being denied a refund by a state health insurance firm on the grounds that he was in fact dead. The 68-year-old then had to endure a bureaucratic nightmare to show he was still living.
"I received a letter on July 8 from the Social Security of Independent Professions telling me that the refund was not possible on the grounds of my death on January 4th 2010," Jean-Marie Sevrain told AFP.
The Frenchman had been hoping to be reimbursed to the tune of 23 euros after visiting a doctor to pick up some prescription drugs, to help him fight diabetes. Sevrain said that he had been doing this "every three months for many years."
"When I got the letter, I thought I was dreaming, then my wife and I started laughing," he said. "What is bizarre is that I am supposed to be dead but the letter indicated I had the possibility to appeal," the 68 year-old said.
What seemed like a joke soon turned sour for Sevrain, who had to prove to the social security agency RAM, the body responsible for issuing refunds, that he was not dead.
"'Prove that you are Mr Sevrain'," he was told. The pensioner was forced to get a letter from his regular doctor to prove that he was who he said he was and that he was indeed alive and well.
The problem was caused by the 68-year-old's original doctor dying, which led to all the confusion. The practitioner passed away on January 4, 2010, and therefore the documents stated that no more prescriptions could be issued following this date, according to the L'Est Republicain newspaper.
Therefore Sevrain, who hails from the Vosges Region in eastern France, had to pay 23 euros, as under the French insurance system, an individual has to pay for part of his or her medical care upfront. This sum can then be reimbursed through the state's social security system.
There was a happy end for the pensioner, who received his 23 euros on July 25, but perhaps more importantly, managed to prove to French bureaucrats that he was still alive.