Far-right group pickets Jewish-Arab wedding following media frenzy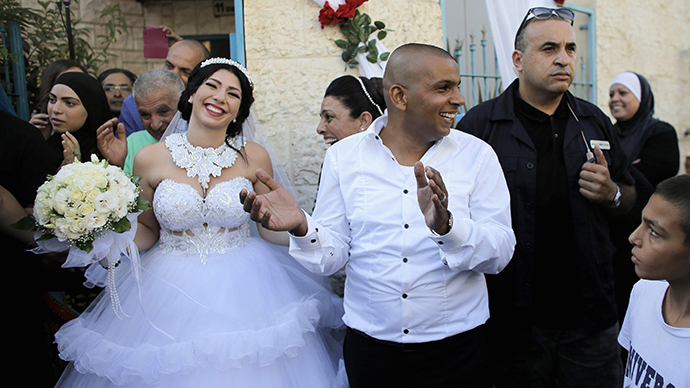 Several dozen Israeli police formed human chains to keep 200 screaming far-right Israelis at bay as they picketed the wedding of a Jewish woman and a Muslim man in this latest sign of escalating fallout from the Gaza situation.
"Death to the Arabs," they shouted, as several dozen officers, including Israel's elite units, prevented them from storming the wedding hall in the Tel Aviv suburb of Rishon Lezion. No one was injured, but four protesters were arrested. They violated a court order not to approach the wedding hall by closer than 200 meters, the Times of Israel reports.
Among those gathered outside were also supporters of the couple, but the atmosphere was tense, as police thoroughly checked more than 600 guests.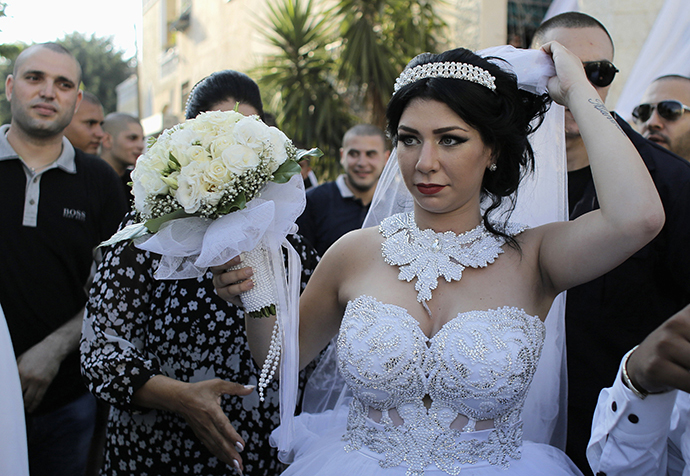 The mere possibility of this wedding had local media in frenzy in the current climate of anti-assimilation activism. Plans to picket the occasion were announced by the ultra-conservative Lehava group in advance.
The Hebrew initials in the group's name stand for 'Preventing Assimilation in the Holy Land'. It had published the couple's wedding invitation on its Facebook page, encouraging people to come with banners and bullhorns to protest.
The couple, Maral Malka, 23 and Mahmoud Mansour, 26, had unsuccessfully sought protection from the state by trying to ban the protest, but according to their lawyer, could only secure police protection. They had been receiving death threats in the run-up to the wedding.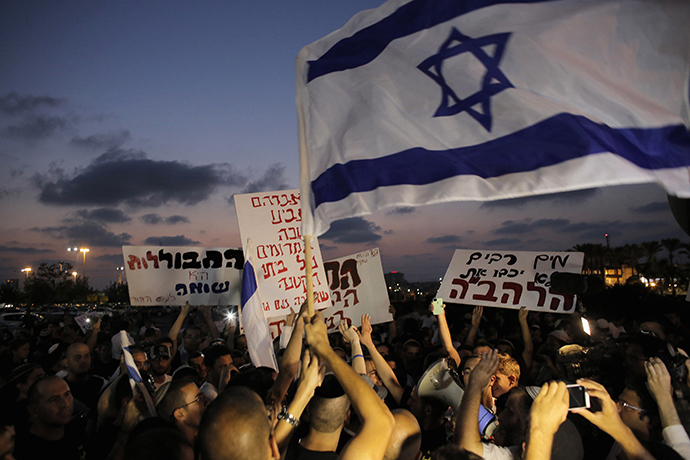 This is not the first incident of harassment to have taken place in the past two months. Lehava has been harassing Jewish-Arab couples in the past, mainly on religious grounds – seldom at weddings, however. The reasoning is that "our Jewish daughters" need to be protected.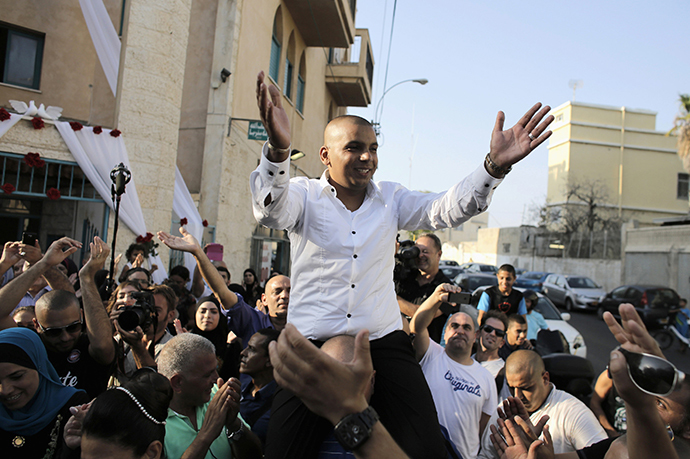 Speaking to Israel's Channel 2, the groom was optimistic and said the picketing will not make the couple budge from its beliefs or prevent it from being happy. "We favor coexistence," he said.
"I am happy and moved," Malka told journalists of the local residents, who showed up to take part in the event and show support for the Jewish-Arab union.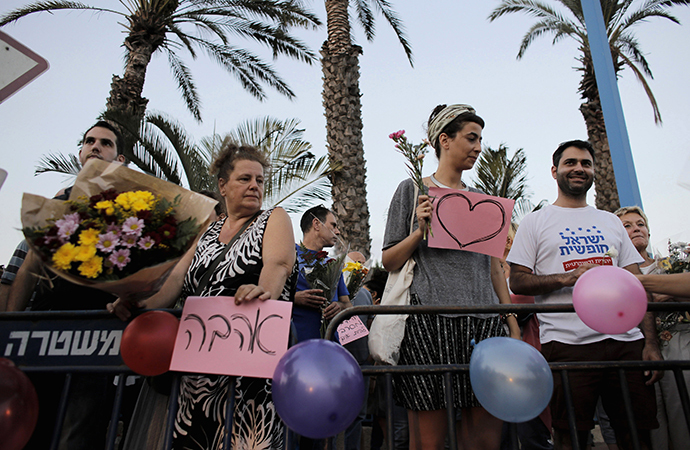 President Reuven Rivlin expressed his support for the couple, highlighting the values of tolerance and respect.
"This couple decided to get married and to exercise their freedoms in a democratic state, and the incitement against them is outrageous and worrying," his statement read. "Not everyone has to rejoice about their happy occasion, but everyone must respect it."
He likened Lehava's actions to "rodents gnawing under the shared democratic and Jewish foundation of Israel."