91yo Dutch man returns Israeli WWII medal after Gaza strike kills 6 of his relatives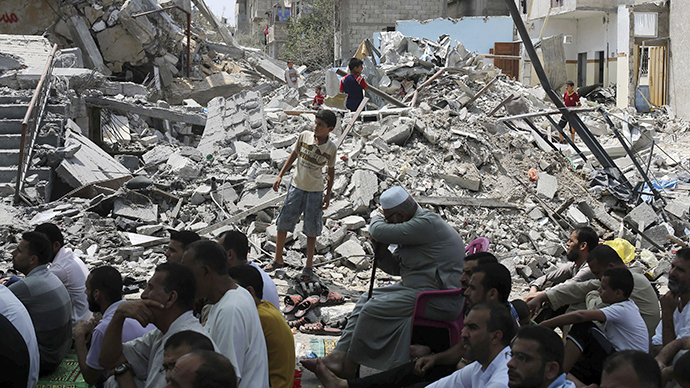 A 91-year-old Dutch man who was honored with Israel's Righteous Among the Nations medal for rescuing a Jewish boy during WWII, has returned the award, after he learnt his six relatives were killed in the Gaza strip by an Israeli missile.
The man, Henk Zanoli, sent the medal back to the place where he received it – the Israeli Embassy in The Hague, explaining in a letter attached that it wasn't an easy decision for him.
"It is with great sorrow that I am herewith returning the medal I received as an honor and a token of appreciation from the State of Israel," reads the letter, published by Haaretz on Friday.
Zanoli and his late mother, Johana Zanoli-Smit, were honored by the Yad Vashem Holocaust museum in 2011 for having saved a Jewish child, Elhanan Pinto, born in 1932, during the Nazi occupation of Holland.
The family hid the boy, whose parents were sent to German concentration camps, from 1943 to 1945. By doing so, the Zanoli family put themselves at serious risk, as they had already been under scrutiny from the Nazis for opposing the occupation.
"Against this background it is particularly shocking and tragic that today, four generations on, our family is faced with the murder of our kin in Gaza. Murder carried out by the State of Israel," Zanoli wrote to Ambassador Haim Davon.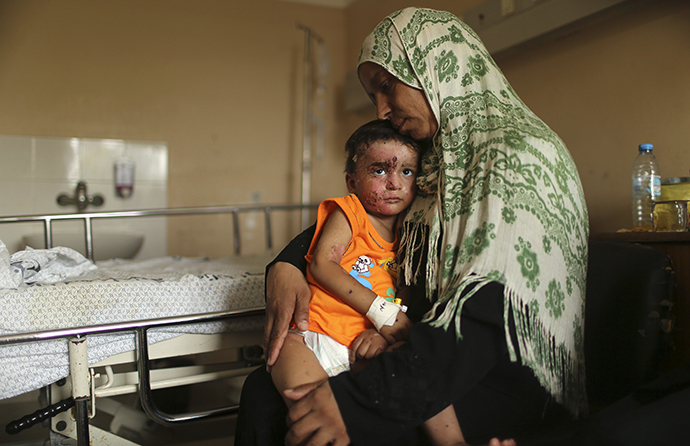 Zanoli has been related to a family living in Gaza through his great-niece, Angelique Eijpe, a Dutch diplomat who is married to economist Isma'il Ziadah, born in the al-Bureij refugee camp in central Gaza.
An Israeli fighter jet reportedly bombed the Ziadah family's home in al-Bureij on July 20, killing six family members, including a 70-year-old grandmother and a 12-year-old boy.
"The great-great grandchildren of my mother have lost their [Palestinian] grandmother, three uncles, an aunt and a cousin at the hands of the Israeli army," Zanoli's letter reads, according to Haaretz.
"For me to hold on to the honor granted by the State of Israel, under these circumstances, will be both an insult to the memory of my courageous mother... as well as an insult to those in my family, four generations on, who lost no less than six of their relatives in Gaza at the hands of the State of Israel."
Zanoli also called on Tel Aviv to stop suppressing "the Palestinian people on the West Bank and in Gaza who [have lived] under Israeli occupation since 1967," and to grant equal rights to all of those living in the state of Israel.
If that ever happens, Zanoli said, and "there would still be an interest at that time in granting an honor to my family for the actions of my mother during the Second World War, be sure to contact me or my descendants."
The Netherlands hosted one of the biggest Gaza solidarity rallies in Europe on July 29, when 12,000 people gathered in the center of Rotterdam to protest the Israeli Defense Force's airstrikes.
You can share this story on social media: