After Magnitsky: Dead lawyer's boss Browder and his legal hurdles – now in US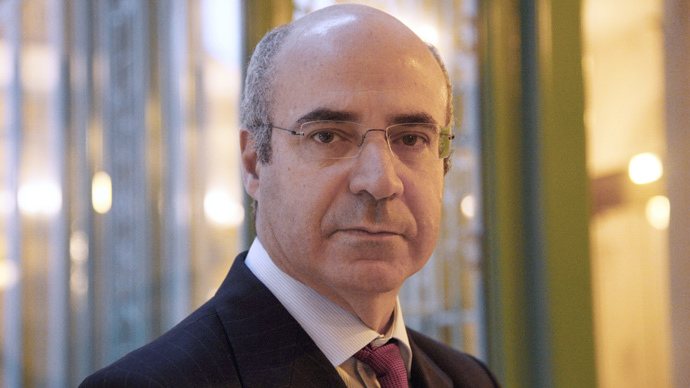 William Browder is a former Magnitsky boss and a vocal anti-Kremlin campaigner whose claims are believed to be the only evidence in a Russian money laundering case in NY. However, he is "fighting hard" to avoid testifying in US court, lawyers say.
Browder is a US-born national with UK citizenship and a co-founder and CEO of Hermitage Capital Management investment advisory firm.
The businessman was summoned to a New York court as the principal witness to testify in the US government case against a Prevezon Holdings, a company owned by Russian citizen Denis Katsyv.
The company is accused of laundering a portion of money from $230 million stolen through a tax fraud scheme from Russian treasury. The court hearing is scheduled for August 15.
US prosecutors earlier demanded that all the company's assets in the New York be seized.
The lawsuit against Prevezon Holdings was launched after being lobbied by Browder in September 2013, four years after Hermitage Capital lawyer Sergey Magnitsky died in pre-trial custody in Moscow.
Browder's statements and unsigned articles on the internet were the main sources the Russian money laundering case was based on, according to Prevezon Holdings. That is why the firm insisted on summoning the Hermitage Capital CEO to court to testify.
However, Prevezon lawyers say, Browder does not want to appear in court and has been doing everything to avoid being served with a subpoena.
Mark Cymrot, one of the defense lawyers in the case, told RT that on a number of occasions Browden refused to take the subpoena they prepared. On one such occasion, he "physically ran away" when they attempted to hand over the document to him in a public place in Aspen, Colorado.
"We also served subpoenas on Hermitage, and the Delaware Corporation – affiliate of Browder's fund – which shows on its records that he is a director," Cymrot said. In response, Browder applied to court, saying that the filings with the Securities and Exchange Commission saying he is a director at the company were inaccurate, the lawyer said, adding that the move was again aimed at avoiding the subpoena.
"We understand that he will contest that he ever lawfully got the subpoena. And that will be decided by the court," Cymrot said. "He is fighting very hard not to answer hard questions that we have for him."
'Honest fellow' or 'tax-cheat?'
Following Magnitsky's death in 2009, Browder and his colleagues accused Russians law enforcers of deliberately torturing and killing the lawyer. Forensic reports revealed that the Hermitage Capital's auditor died of pancreatitis and a heart condition and prison doctors were brought to justice in connection with this incident.
Browder, however, insisted the Magnitsky had exposed a major $230 million fraud scheme masterminded by Russian tax officials and law enforcers who put him in jail to silence him.
Russian investigators claimed that Magnitsky's statements were not reports about crimes, but a testimony within the criminal case that had been already opened against him and his bosses.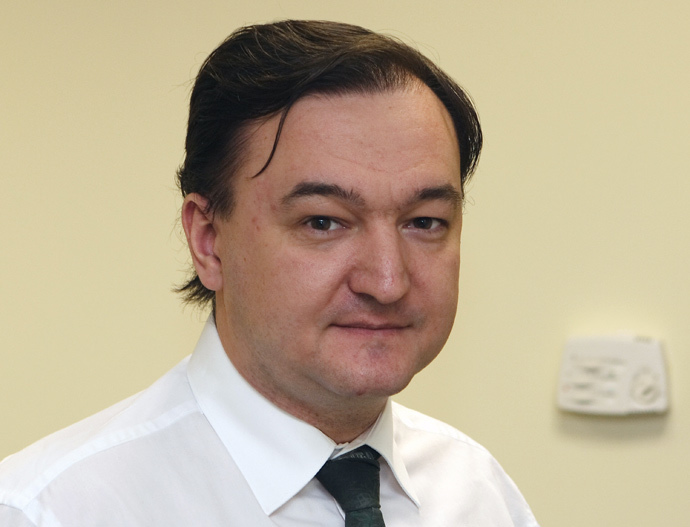 Browder launched a massive campaign against Russian authorities and is reportedly behind the US initiative, the Magnitsky Act adopted in 2012, which led to a chill in Moscow-Washington relations triggering tit-for-tat measures from Russia. The document, known as the Magnitsky list, featured Russian individuals allegedly involved in Magnitsky's imprisonment and death and imposed sanctions on them. It banned entry to the US to the sanctioned individuals and froze their assets in the country.
Reference to a massive scam Magnitsky claimed to have exposed was cited in American legal documents, including the civil forfeiture complaint against Prevezon filed last year by the US attorney in Manhattan, Preet Bharara.
On Thursday, a retired investigator Pavel Karpov – whose name appears on Magnitsky List - filed a libel lawsuit against Browder with a Moscow district court, reported Interfax.
Karpov stated that Browder along with American lawyer Jamieson Firestone organized an "unprecedented campaign" aimed at discrediting the former investigator, ruining his dignity and masking crimes committed in Russia.
In 2013, a Moscow court sentenced Browder in absentia to 9 years in prison for failing to pay over 550 million rubles (over $16.6 million) in taxes with the help of Magnitsky. The latter was found guilty of organizing the tax evasion scheme, but the case against him was terminated due to his death. Britain refused to extradite to Russia the CEO of Hermitage Capital.
"Browder has conducted a highly-successful public relations campaign to say that he is 'an honest fellow' who has been subject to persecution in Russia," Cymrot said.
In his anti-Russian campaigning the Hermitage Capital head went as far as suggesting that Moscow was "apoplectic" over sanctions imposed on several officials under the Magnitsky Act, and if he got "assassinated, everyone will know who did it," he told CNBC last year.
"We believe that [Browder] is a tax-cheat who didn't pay $17 million in taxes and is running away from the warrant for his arrest for a criminal conviction," Cymrot noted.
Prevezon wants the British businessman to "answer hard questions about his tax-cheating in Russia and other aspects of his operations to show that he has no credibility and should not be a witness or even a source for the US attorney to rely upon for the lawsuit that they have" filed against the company, the lawyer told RT.
According to Cymrot, there is no connection between the lawsuit against the company he represents and the Magnitsky list since neither Prevezon nor its owner Denis Katsyv are on the Magnitsky list.
This, he said, is "very telling because the Treasury Department doesn't seem to think there is sufficient evidence to put them on the Magnitsky list".
The very lawsuit is, however, "part of the Magnitsky Act, and part of Browder's successful campaign in the West".
In his words, the Prevezon case is "rather simple" - the company "received no money stolen from the Russian Treasury and the US attorney can't prove that they did".
Meanwhile, Browder continues his anti-Kremlin campaign, including on twitter, where basically all his posts in past several weeks are Russia-related.
You can share this story on social media: