France to supply weapons to Kurdish forces in Iraq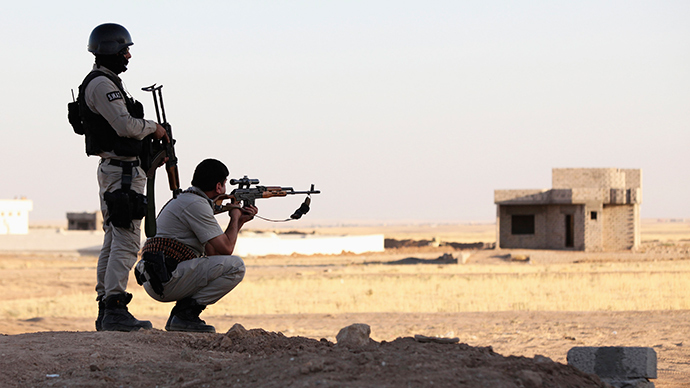 France is to join the club of Western nations directly assisting Iraqi Kurds. Paris said the Kurds are in "urgent need" of support to fight against the radical Islamic State group.
Read more:US sends 130 additional military advisors to Iraq's Kurdistan
The French president's office said the arms shipments will be delivered in a matter of hours and have been agreed to by Baghdad.
Earlier the US was reported as agreeing to deliver small arms to Kurdish Peshmerga armed forces.
US sends arms to Iraq – to solve problems Washington helped create
The UK is involved in delivering Jordanian military equipment to the Iraqi Kurdistan, while Australia and Germany are weighing military options for helping the Kurds in their battles against the IS (formerly ISIS).
"What we have seen is an extreme act of barbarism by a group of terrorists. What the future holds, no one can predict," Australia's Defense Minister David Johnston told journalists on Wednesday to explain the government's position. "I'm not getting into the rule-in, rule-out guarantee game."
Berlin agrees that humanitarian aid may not be enough to deal with the Iraqi crisis.
"Humanitarian aid for everyone that needs protection is a matter of course ... but we must look whether we can and must do more," Germany's Foreign Minister Frank-Walter Steinmeier told the conservative Frankfurter Allgemeine Zeitung daily.
The fundamentalist Islamists from the IS are battling against semi-autonomous Iraqi Kurdistan for control over oil-rich lands in the north of the country. The IS has launched a campaign of terror against ethnic and religious monitories living the territories they already control.

Tens of thousands of refugees fleeing for their lives fled to the Kurds, seeking protection from the only military force in northern Iraq strong enough to oppose the militants. But the Peshmerga is outgunned by the IS, which captured tens of millions of dollars-worth of US-made military equipment, when it decimated the Iraqi troops in a lighting campaign in June.
You can share this story on social media: