Iran bans permanent contraception, birth control ads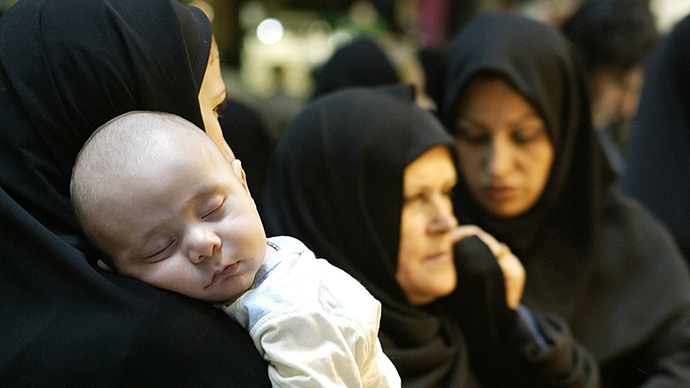 The Iranian parliament has voted to ban all forms of permanent contraception and prohibit the advertisement of birth control. The vote endorses Supreme Leader Ayatollah Ali Khamenei's calls to increase the population, local media reported.
The bill was approved by 143 out of 231 members present in parliament, IRNA reported. It prohibits all surgical operations to permanently prevent pregnancy, including vasectomies and female sterilization, unless the surgery is urgently needed due to health risks.
Any violation of the bill will be considered a crime, and violators will be fined, according to the state news agency.
Parliament also passed a law prohibiting media from giving publicity to birth control or the reduction of childbearing.
The bill will now be considered by a panel of theologians and jurists appointed by the Supreme Leader, in order to determine whether the proposal complies with Islam.
It comes after a decree issued by Khamenei in May, which criticized Western family planning policies and called for producing more children in order to "strengthen national identity."
The supreme leader had made similar remarks before, urging Iranians to help increase the country's population, which he described as aging. "If we move forward like this, we will be a country of elderly people in a not too distant future," Khamenei said in October, as cited by the semi-official Fars news agency.
Although nearly 70 percent of the country's 77 million people are under 35 years of age, the population growth is plummeting.
Health advocates say the law will only increase the amount of illegal terminations. The number of illegal abortions between March 2012 and March 2013 was 12,000 – more than half the total number of abortions that year, according to IRNA. Abortion is legal in Iran if the mother's health is in danger, or if the fetus is diagnosed with a life-threatening illness.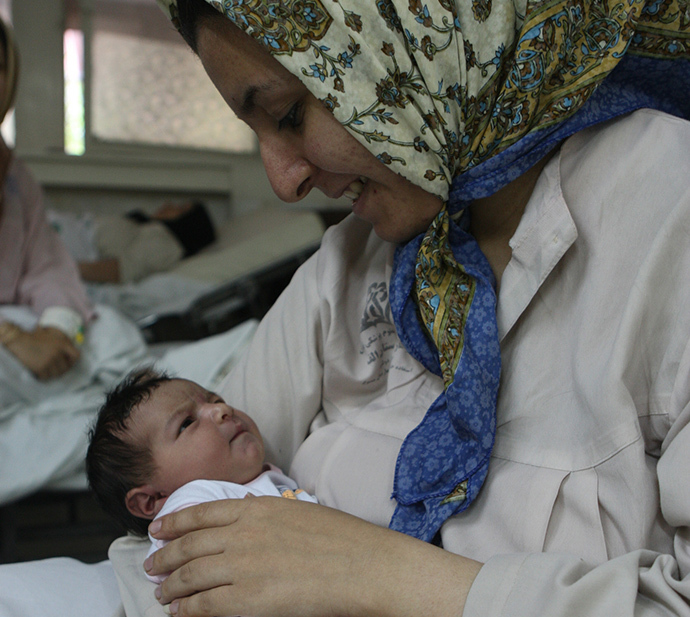 Iranian reformists and women's rights activists see the bill as part of a drive by conservatives keep the country's educated female population in more traditional roles as wives and mothers. Eighty-two percent of the Iranian adult population is literate, while up to sixty percent of university students are women.
The rather new policy comes as a U-turn in the country's family planning program. Iran successfully curbed birth rates for two decades.
After the war with Iraq in the late 1980s, Iran launched a campaign to persuade families to have fewer children due to the high birth rates that resulted from the wartime population growth policy. Slogans to influence public opinon were created, including "Less Children, Better Lives," which rhymes in Persian, and "Two Children is Enough," Al-Monitor reported.
"There was a baby boom during the Iraq-Iran war, which means that Iran is maybe one of the youngest populations in the world aged between 30-34 years," wrote Azadeh Moaveni in the a Foreign Policy article titled 'The Islamic Republic of Baby-Making.'
The fertility push renewed under former President Mahmoud Ahmadinejad in 2012, when health authorities eliminated funding for the population control program.
In October, Khamenei admitted to making a mistake by previously trying to curb birth rates. "One of the mistakes we made in the '90s was population control. Government officials were wrong on this matter, and I, too, had a part. May God and history forgive us," he said during a speech in Khorasan province, as quoted by Al-Monitor.
According to the UN, the country's fertility rate is well "below replacement level," which is approximately 2.1 children per family. Iran's fertility rate stands at 1.7. UN Chief of Population Policy Vinod Mishra called it "one of the most dramatic declines" in the world.
According to experts, it is an uphill battle to encourage Iranians to have more children while the country is under Western sanctions and facing 36 percent inflation and high unemployment rates.
You can share this story on social media: