Sanctions bite-back: Bickering, EU infighting over Russia retaliation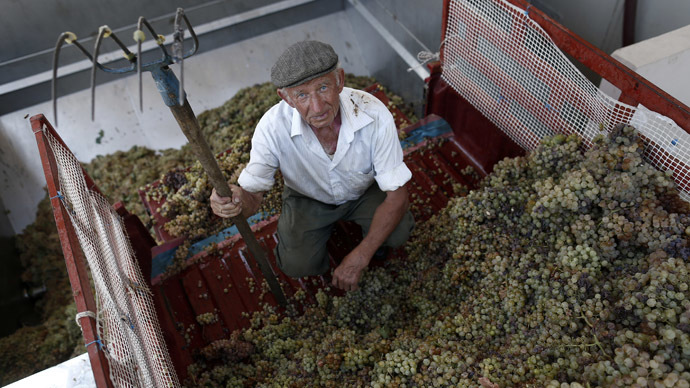 There is growing dissent in the EU over policies that led to a de fact trade war with Russia. Meanwhile the countries not toeing the line are reaping the benefits, irritating those who jumped on the sanctions bandwagon.
China to start direct sales of fruit and vegetables to Russia
Poland asks US to buy apples banned by Russia
Greek members of the European Parliament demanded Sunday that the EU cancel sanctions against Russia. MEPs Kostantinos Papadakis and Sotiris Zarianopoulos said in a letter to some senior EU officials that Russia's ban on food import from the EU, which was Moscow's response to anti-Russian sanctions, was ruinous to Greek agriculture.
"Thousands of small- and middle-sized Greek farms producing fruit and vegetables and selling them primarily to the Russian market have been hit hard now as their unsold products are now rotting at warehouses," the letter said.
The MEPs are representing the Communist Party of Greece and blame the EU leaders and their own government for supporting what they called "an imperialist intervention by the US, the EU and NATO" in Ukraine at the expense of good relations with Russia.
Greece is one of the EU members hit hardest by the Russian import ban, partially due to its economy still being in turmoil. Greek farmers stand to lose an estimated 200 million euro in direct damages due to Russia's move, with more long-term consequences expected even if year-long ban is not renewed on expiry. The producers may find it very hard to win back the market share they had before the ban as non-affected countries would certainly weight in.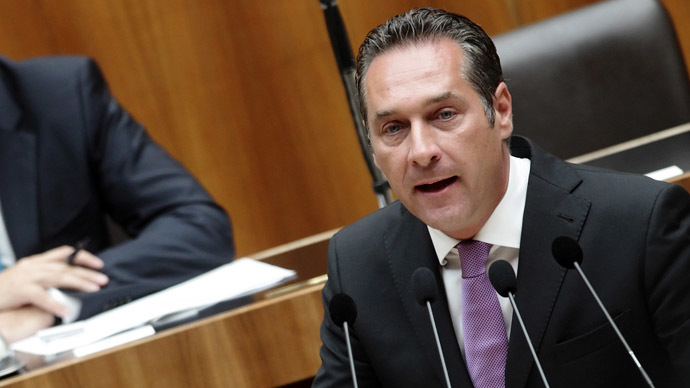 Similar sentiments came Sunday from Heinz-Christian Strache, Chairman of the right-wing Freedom Party of Austria, which has 20 percent of seats in the lower chamber of the national parliament and showed similarly strong results in this year's European parliamentary election.
"In just a few days after the [Russian] sanctions came into force they hurt out agriculture. The EU is thinking on how to mitigate it. Instead of putting Russia on its knees, they drag our farmers to ruin with their senseless sanctions policy," Strache said ac sited by Austria Presse Agentur.
He also lashed out at Kiev for considering a ban on the transit of Russian gas into Europe to hurt Russia, calling such statements "an affront to their own allies" and "a mockery of the EU," which will have to save Ukraine from bankruptcy.
He called on the Austrian government to clearly state their policy on the situation.
Who is hit hardest by Russia's trade ban?
Gregor Gysi, a German parliament member from the Left Party, criticized on Sunday the government of Chancellor Angela Merkel for supporting the sanctions policy, which he called "childish."
"[US President Barack] Obama talks about economic sanctions all the time, but the response hits us, not the US," the politician said in an interview with ARD television.
"If we isolate Russia, we will have no influence," he added. "We must learn to talk to each other again."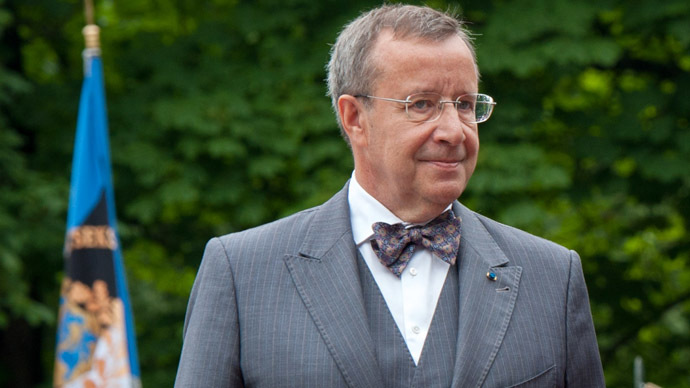 The irritation with the damage caused by the sanctions confrontation in Europe comes amid anger towards those who chose not to confront Russia and so were not hit back. Estonian President Toomas Hendrik Ilves lashed out at Switzerland for taking a neutral stance in the conflict, which allows its bankers and traders to profit in the Russian market.
"Switzerland must live with the criticism that it has only dispensed with its own sanctions to gain an advantage for its banking sector," the Estonian leader said in an interview with Sonntags Zeitung newspaper published on Sunday.
Switzerland, not being an EU member, is not obliged to enforce all anti-Russian sanctions imposed by the union. It took measures last week to ensure that it does not serve as a route to bypass EU's sanctions, but declined to impose its own.
Bern cited a need to remain neutral, especially since it is now chairing the Organization for Cooperation and Security in Europe, a key mediator in the Ukrainian crisis.
"The concept of neutrality is for me as empty today as ever before," said Ilves.
The US and its allies have been imposing increasingly tough sanctions against Russia as punishment for its stance in the Ukrainian crisis. They accuse Russia of supporting the armed militia in eastern Ukraine, which is fighting against the Kiev-loyal troops. Moscow accuses the Western countries of hypocrisy, saying they are turning a blind eye to any crimes committed by the Ukrainian regime, which they helped to take over power in the first place.
You can share this story on social media: