Churkin to UN: Don't children in E. Ukraine deserve safety?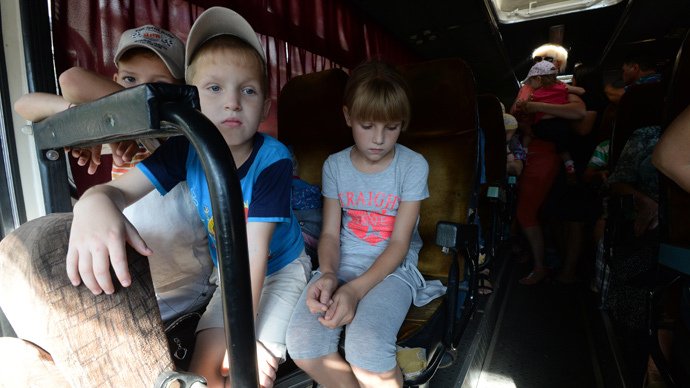 Moscow's calls for the evacuation of children from eastern Ukraine are not being answered, Russia's UN envoy Vitaly Churkin said. He stated that over 1,200 orphans have been abandoned in the region, which is under continuous shelling from Kiev troops.
4 killed, 18 injured as hospital, residential area shelled in Donetsk, E. Ukraine (PHOTOS, VIDEOS)
Ukrainian security forces are "methodically shelling residential neighborhoods" and infrastructure, Churkin said at the UN Security Council (UNSC) meeting in New York on Friday.

The UN diplomats assembled to discuss a UN report on human rights in Ukraine.

UN Assistant Secretary-General for Human Rights Ivan Šimonović stated that according to Kiev, 300 children remain in several orphanages in areas not controlled by Ukrainian troops. He stressed that the children are particularly vulnerable and that "allegations of abductions or attempted abductions continue to persist."

Churkin blasted the document while conveying that children have had to remain in Donetsk after Kiev's forces intervened into the region. According to Moscow, there are 1,223 orphans in the Donetsk and Lugansk regions.

"It seems that UN philanthropists believe that children rather thrive under fire," Churkin stated.

A bus carrying a group of 16 orphans seeking shelter was stopped at a Russian checkpoint in June. Due to the ongoing fighting in the region, they were transferred to a Donetsk refugee camp, where they spent the night and were sent back to Ukraine on Kiev's request. According to local authorities, an act stating that both sides had no objections was signed at the time.

Russia's requests regarding the evacuation of children have not received any response from Kiev, Churkin said. Meanwhile, the UN human rights report classifies attempts to save the children as "attempted abductions."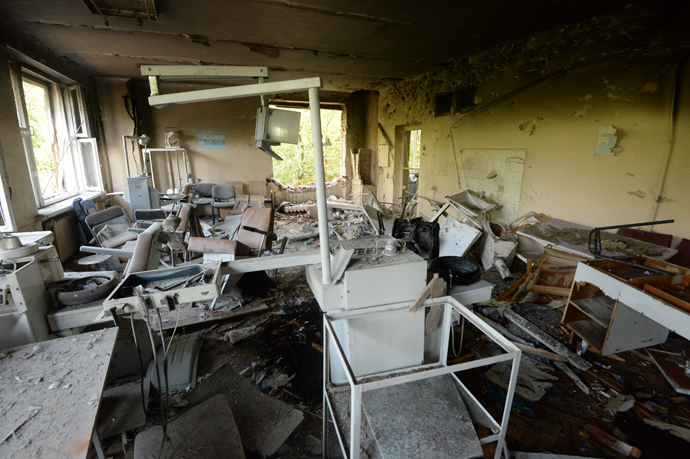 "What do the UN human rights defenders think about this? Don't children deserve safety?" Churkin said.

Kiev's punitive operation in the southeast has intensified since May, with the Ukrainian army beginning to heavily shell civilian districts. Many cities in the east have lost power and were cut off from the water supply. As of Tuesday, there have been over 1,300 civilian deaths, more than 4,000 others wounded, and at least 100,000 people forcibly displaced, according to the UN.
Hate speech, discrimination, abductions
The human rights report also mentions the city of Severodonetsk, where there have been "worrying trends of hate speech, particularly in social media" since the city fell under Kiev's control.

It goes on to speak of abductions in the region.

"A disturbing discovery of a mass grave has been made, where 14 people have been buried, including two who have been identified as abducted members of the local evangelist church," Šimonović said. Local residents said that four people were abducted by unidentified armed men on June 8.

The report also says that the life in the city of Slavaynsk – which has been retaken from the local militia by the Ukrainian army – has "returned to normal," while power, water, and gas have been restored to 95 percent.

Meanwhile, the UN pointed out that "harassment and discrimination has intensified" against Ukrainian nationals, Crimean Tatars, representatives of religious minorities, and activists who oppose the March 16 referendum in Crimea.

The UN High Commissioner for Refugees (UNHCR) estimates that more than 15,200 have left Crimea, while tens of thousands continue to flee fighting in the east.

Churkin urged the Council to focus on solving eastern Ukraine's humanitarian crisis, and not to question Crimea's status, adding that it is now Russia's territory.

According to Russian and UN estimates, 740,000 refugees have arrived in Russia since the beginning of the year.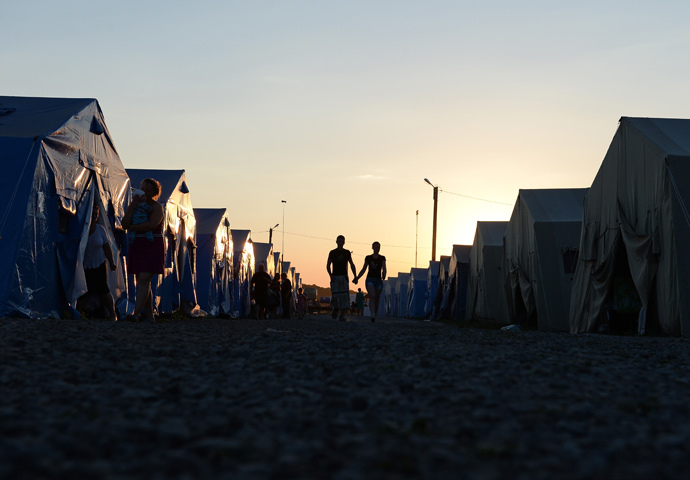 Russia offers humanitarian aid, UN rejects offer
Russia offered to send a convoy of aid across the border for displaced civilians at the UNSC meeting on Friday.

"We would like to send a convoy with Russian humanitarian assistance...with the accompaniment of the ICRC (International Committee of the Red Cross)," Churkin said. "We stand ready to act with optimal transparency, let the international community monitor the convoys, transport routes and distribution of aid."

However, the offer was rejected by the UN and was especially criticized by the United States.

"Given that Ukraine has allowed international humanitarian groups to deliver aid within its territory, there is no logical reason why Russia should seek to deliver it," US Ambassador to the United Nations Samantha Power told the meeting.

"Therefore, any further unilateral intervention by Russia into Ukrainian territory, including one under the guise of providing humanitarian aid, would be completely unacceptable and deeply alarming. And it would be viewed as an invasion of Ukraine," Power said.

Moscow also called for an immediate end to the fighting in Ukraine, and for an effective resolution of the humanitarian crisis.

At the end of July, the Russian Red Cross described the situation in eastern Ukraine as a humanitarian catastrophe, and urged the rapid evacuation of children from the war zone.
You can share this story on social media: