No longer welcome: Canada blocks fast-track visa program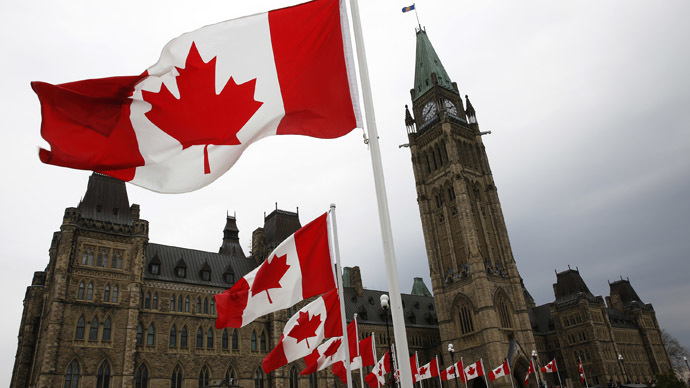 Annoyed potential immigrants are planning to sue the Canadian government after Ottawa canceled the so-called 'millionaire visa' program, which had allowed tens of thousands of well-off foreigners to gain fast-track visa entry.
The scheme was temporarily frozen in 2012 due to a backlog of paperwork; however, the Canadian government announced in February that it was going to scrap the program permanently.
"This was not a program that was generating jobs, growth, opportunity in Canada and it was certainly not a program that was getting the immigrant investors we wanted," said Minister of Citizenship and Immigration Chris Alexander to CBS.
CBS also reports that around 40 organizations in the Vancouver metropolitan area say they are considering taking legal action against the federal government after it scrapped the Immigrant Investor Program. Vancouver has long been a haven for wealthy immigrants from Hong Kong and mainland China, due to its proximity to the Pacific Ocean and the excellent standard of living in the city.
Timothy Leahy, a lawyer who represents a group of mostly Chinese would-be immigrants said he expects to file a second lawsuit within two months. This time, he and fellow immigration lawyer Rocco Galati are eyeing class action.
"We're going to try to start a so-called class action for the investors whose files were closed," Leahy said, as cited by Reuters. "If closing down the files is struck down as illegal, it would apply to everybody."
The Immigrant Investor Program was set up in 1986 and promised fast-tracked visas for foreigners who were prepared to invest at least C$400,000 (US$366,000) in Canada and had $800,000 in net assets. These figures were later doubled to $800,000 and $1.6 million respectively.
Despite the high sums, there was no shortage of interested parties who were seeking a new life in Canada, with 97,000 using the scheme from Hong Kong and mainland China, according to the South China Morning Post. People of Chinese of South Asian ancestry represent more than 60 percent of residents of Richmond, which is in the Vancouver metro area, while signs in Mandarin and Cantonese are as prominent as those in English.
According to David Lay, who is a Vancouver based geographer and also the author of the book 'Millionaire Migrants', there was a policy by the government to try and attract as much investment as possible from overseas.
"This was all quite deliberate," said Ley, who is also a professor at the University of British Columbia. "Basically, the three levels of Canadian government here - city, province and federal - were very eager to get investment from East Asia."
An estimated 45,500 mainland Chinese in who were in the queue for visas will have their applications "eliminated" and their fees returned, the South China Morning Post stated.
There have been concerns within Vancouver that the cancelation of the program could lead to a fall in house prices, due to the high prices paid by those arriving from China and Hong Kong.
Speaking to CBS, estate agent, Clarence Debelle said, "I deal directly with these people who bring a lot of wealth, who are creating lots of jobs for local Canadians — builders, trades, architects, realtors like myself."
"Most of the buying is coming from Chinese immigrants who are wealthy, so if we make it difficult for them to come into this country, we have killed 80 to 90 percent of the buying in West Vancouver."
Her sentiments were shared by immigration lawyer Richard Kurland who said, "When you suddenly stave off the intake of literally hundreds of millionaires in the Vancouver property market, prices can only go one way and that's down."
Housing prices were soaring in Vancouver, earning it the dubious title of North America's least affordable city and spurring a backlash against foreign investors for pricing ordinary Canadians out of the housing market.