China bans govt purchases of Apple's gadgets – report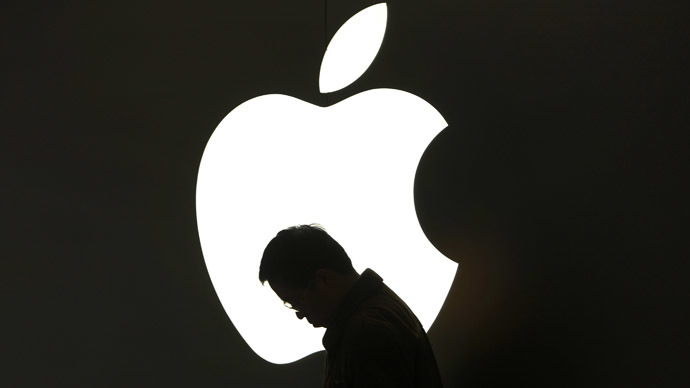 China has removed products by American techno giant Apple Inc, including iPads and MacBooks, from the government procurement list amid growing tensions between Beijing and Washington over snooping and hacking claims, reports Bloomberg.
All in all, ten Apple devices – such as the iPad, iPad Mini, MacBook Air and MacBook Pro – were excluded from a final state procurement list distributed last month, unnamed government officials told Bloomberg News.
The ban applies to all Chinese central and local government agencies, which are not allowed to use public money to buy these products.
The now prohibited hardware had appeared in a June draft of the list prepared by China's National Development and Reform Commission and Ministry of Finance, the sources said. The register will be reviewed again in January 2015.
So far, there have been no official comments on the restrictions.
Apple spokespeople in China did not immediately respond to requests for comment, according to Reuters.
The news comes shortly after reports in Chinese media that the procurement agency in Beijing had banned government purchases of antivirus software from foreign vendors like America's Symantec Corp. (SYMC) and Russia's Kaspersky Lab.
Govt procurement agency has excluded Symantec & Kaspersky fm a security software supplier list, all 5 in are fm China pic.twitter.com/cSqCxVN0jI

— People's Daily,China (@PDChina) August 3, 2014
Kaspersky confirmed on Monday that authorities in Beijing had restricted government purchases of software from non-Chinese companies.
"The Chinese Central Government Procurement Center temporarily rescinded its endorsements of all foreign security providers," Kaspersky spokeswoman Susan Rivera said, as cited by Reuters. However, the restriction only applies to national-level institutions "whose funding comes from the central government procurement budget, and does not include regional governments or large enterprises," she added.
Symantec said that the list referred to in Chinese media only affected some types of products.
"It is important to note that this list is only for certain types of procurement and Symantec products are not banned by the Chinese government," the security firm said in a statement. "We are investigating this report and will continue to bid for and win government projects in China."
Foreign companies have been under scrutiny in China following revelations by former NSA contractor Edward Snowden, who blew the whistle on the US government's mass surveillance program, sparking security concerns in governments around the globe.
American tech giants have particularly been in the spotlight after documents leaked by Snowden revealed that the US spied on the Chinese government and businesses, including telecom giant Huawei.
READ MORE: NSA spied on Chinese govt and telecom giant Huawei - Snowden docs
In May, China banned the use of Microsoft's operating system Windows 8 on government computers, citing energy efficiency concerns. Shortly after that, China called on banks to stop using IBM servers and replace them with locally-made machines.
China urges banks to remove IBM servers over espionage concerns – report
You can share this story on social media: