Japanese scientist at center of stem-cell scandal commits suicide
Published time: 5 Aug, 2014 14:41
Edited time: 5 Aug, 2014 16:21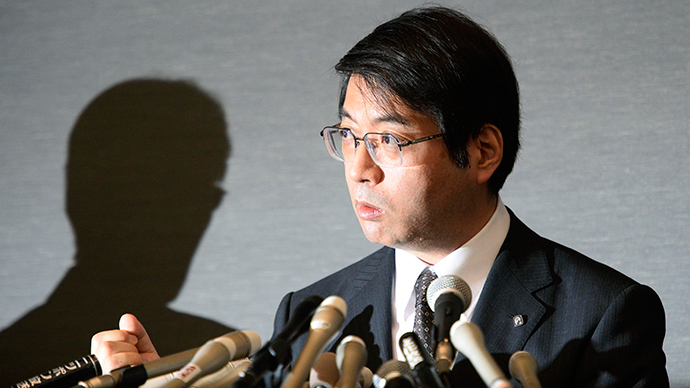 A Japanese scientist who believed he had helped create revolutionary advances in stem-cell research, which were later discredited, has committed suicide. Yoshiki Sasai, who thought he could replace damaged cells or grow human organs, hanged himself.
The 52-year-old, who was the deputy chief of the Riken Institute for Developmental Biology, had been suffering from stress and exhaustion for months, ever since holes began to appear in his research in March, Reuters reported. The material had initially been published in January in the British journal Nature. He was found at the Riken Institute early on Tuesday in the city of Kobe.
A security guard found him suffering from a heart attack, with a rope around his neck, according to the Riken Institute. Sasai was rushed to hospital, but was pronounced dead two hours later, AP stated.
"It is very unfortunate that this happened," said the government's top spokesman, Chief Cabinet Secretary Yoshihide Suga. "Mr. Sasai contributed greatly in the field of developmental biology and was an internationally renowned researcher."
The president of Riken Institute, where Sasai produced his work, Ryoji Noyori expressed "deep regret over the loss of an irreplaceable scientist."
Sasai had been the co-author and supervisor of a project that would look to grow stem cells (cells that can grow into any type of organ or tissue), without the need to terminate embryos. Co-author Professor Teruhiko Wakayama decided to review his team's study. This came after claims by colleagues in the science world that fake data had been used when the article was initially published.
"I have lost faith in the paper. Overall there are now just too many uncertainties about it. I think we have to wait for some confirmation," Wakayama told the Japanese publication NHK in March. "To check the legitimacy of the paper, we should retract it, prepare proper data and images, and then use those to demonstrate, with confidence, that the paper is correct."
The leader of the research team, Haruko Obokata allegedly believed that an adult cell (also known as a 'somatic' cell) had the potential to transform into a copy of an embryonic stem cell as a result of a simple process.
The scientists subjected cells to external stress, "almost to the point of death," by exposing them to various hostile environments, for instance, acid or low oxygen. Within a few days the cells (called Stimulus-Triggered Acquisition of Pluripotency, or STAP, cells) survived and recovered from the stressful stimulus by naturally reverting into a state that is equivalent to an embryonic stem cell, the researchers said.
But questions soon arose about the research, as other scientists could not replicate the startling claims that mature animal cells could be reprogrammed back to an embryonic-like state, which would allow them to generate many different types of cells. The Riken Institute said its investigation found Obokata had plagiarized and fabricated parts of the papers, which even brought the validity and credibility of Japanese science into question.
Read more: Japanese scientist calls for own ground-breaking stem cell study to be retracted
Obokata eventually retracted the study in June; however, Sasai believed that the process still had the potential to work, Japanese media reported.
Sasai left five suicide notes, two of which were addressed to senior officials at the Riken Institute, said Riken spokesman Satoru Kagaya according to Reuters. The scientist had been receiving counseling since April.