Poroshenko blasts MPs as 'fifth column' after E. Ukraine 'terrorist' bill fails
Ukraine's president, Petro Poroshenko, has blasted the country's parliament as a "fifth column which cannot recognize the Lugansk and Donetsk People's Republics as terrorist groups." The country is in need of snap parliamentary elections, he added.
Kiev scraps government, initiates early parliamentary election
"I don't know how to work with the parliament where half of the Verkhovna Rada [parliament] does not vote to recognize the Lugansk People's Republic and Donetsk People's Republic as terrorist organizations," said Poroshenko, Ukraine's local media reported.
"I don't know how to work with the parliament where the majority of people represent a 'fifth column' which is controlled from abroad, whole factions. And the danger of this is only rising," he added.
Poroshenko's reference to a "fifth column" is a strong term in the current situation, as it originates from the Spanish Civil War, where Franco's fascists literally sent a "fifth column" of spies and provocateurs to try to capture Madrid from inside the city. Nowadays, the term has come to be used more widely, to refer to any group of people who undermine a larger group —such as a nation or a besieged city — from within.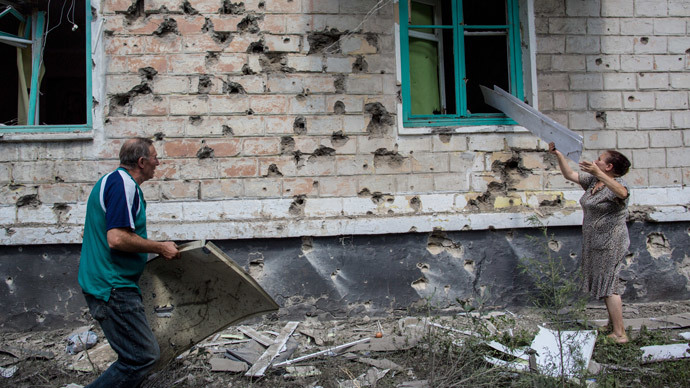 On July 22, the Ukrainian parliament voted to recognize the crash of Malaysia Airlines MH17 plane near the eastern city of Donetsk as a terrorist attack, and called on the world to include the self-proclaimed Donetsk People's Republic, which controls the area, and the Lugansk People's Republic, on their list of terrorist organizations. However, such a definition apparently failed to materialize in Ukraine.
On top of the humanitarian crisis in the east, Ukraine has suddenly been plunged into political turmoil. The country is facing snap elections after the ruling coalition was dissolved July 24.
Poroshenko told the media he would work to hold the elections earlier, "whatever the law" and "whatever the circumstances." One of his main targets is the Communist Party, which was outlawed at the same time as the coalition collapsed.
The Communists had been vocal critics of many of Kiev's current policies, including the military crackdown on dissenting eastern regions, the failure to investigate mass killings in Odessa and Kiev, and painful austerity measures required for Ukraine to receive Western loans.
"I am proud that during my presidency the Communist faction ceased to exist," Poroshenko declared Friday night, adding that after the elections the party will be democratically erased from "Ukraine's political map."
Experts see the shrinking political field in Kiev as an attempt to purge elites and basically shape a convenient parliament.
"When President Viktor Yanukovich was overthrown on February 21, the parliament voted back new powers in terms of going back to the 2004 constitution," John Laughland from the Institute of Democracy and Cooperation in Paris, told RT. "Now the new president, Poroshenko, discovers that this new constitution doesn't suit him, he needs to purge the parliament, he needs to stigmatize people who don't agree with his policies as fifth columnists."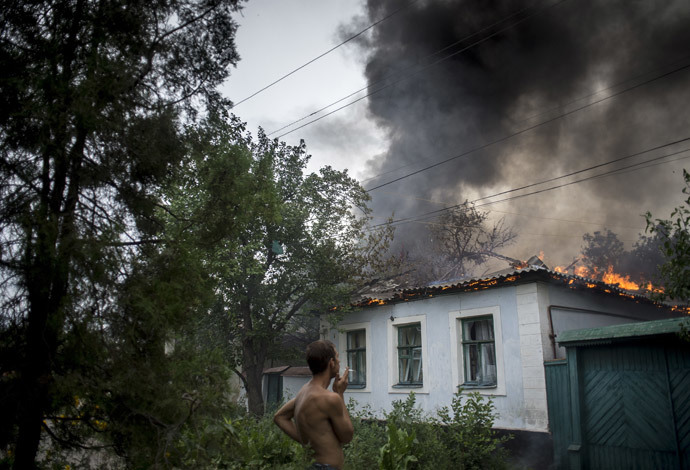 You can share this story on social media: