Digital front line: How Israel is shutting down Gaza's Twitter voices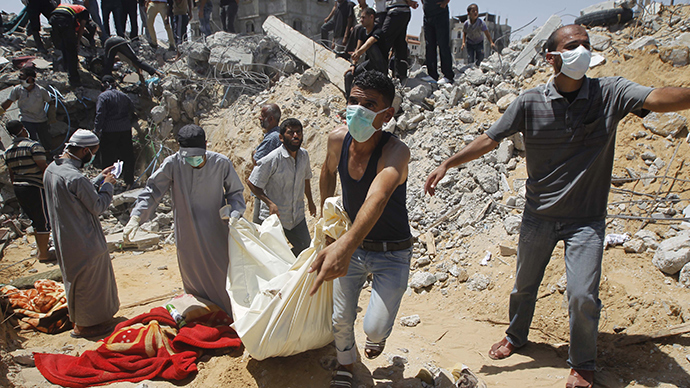 Israel's destruction of Gaza's only power plant may claim another, possibly unexpected, victim – Gaza's powerful online voice.
Israel launches ground incursion in Gaza Strip LIVE UPDATES
Live-tweeting IDF's bombardment of her home on 29thJuly made 16 year old Farah Baker (@Farah_Gazan) one of Gaza's most powerful online voices. Over 70,000 twitter users followed her in three days.
But for 24 hours she was silent online, without even power to charge her phone.
Her plaintive fears and emotions during an Israeli attack struck a powerful chord with Twitter users around the world.
This is in my area. I can't stop crying. I might die tonight #Gaza#GazaUnderAttack#ICC4Israel#AJAGAZApic.twitter.com/DdDBIO7Q4B

— Guess what (@Farah_Gazan) July 28, 2014
I'm 16yrs old and have witnessed 3 wars, as I see, this is the hardest one #Gaza#GazaUnderAttack#GazaUnderFire#AJAGAZA#ICC4Israel

— Guess what (@Farah_Gazan) July 28, 2014
Between attacks, Baker uploaded videos and sounds of the bombardment.
3:04am it should be too dark but as u can see flares turned darkness into light #Gazahttps://t.co/SF3buL7eC1

— Guess what (@Farah_Gazan) July 29, 2014
Okay. The 8163662 bomb I could hear today! This is UNBELIEVABLE!! #Gaza 2:13am https://t.co/5TYzWmvsJY

— Guess what (@Farah_Gazan) July 28, 2014
Baker's poignant insight into the situation on the ground captivated the internet, attracting the attention of American news channel NBC, who interviewed the Palestinian teenager. She described the night of the bombing as the most terrifying in her life.
However, Baker's running commentary was cut short Tuesday after the IDF knocked out Gaza's only power station and electricity in over 20,000 homes.
2nd day of power cut: food in the fridge rotted, water on th verge of force bc we can not run the motor, Mobile Charge almost finished#Gaza

— Guess what (@Farah_Gazan) July 29, 2014
Baker's story is getting out in a way that would not have happened before with social media changing the way people perceive the Gaza conflict.
For example #IsraelUnderFire hashtag, which was issued by the IDF when the military began their operation in Gaza, was tweeted quite intensely over the time.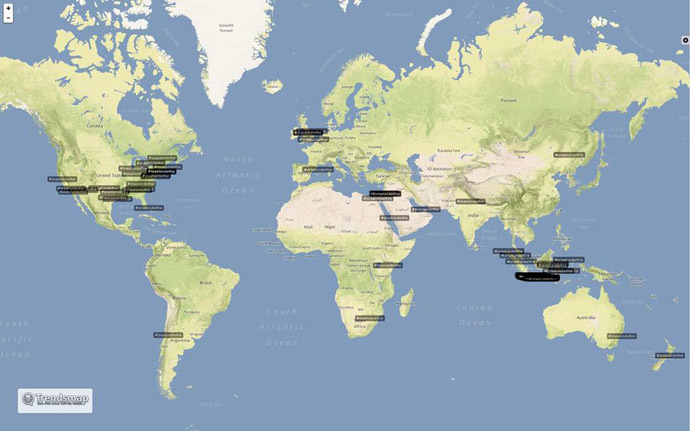 But the #GazaUnderAttack hashtag is now actually operating at a much stronger level than the IDF would like to admit, changing the narrative and perception of the war.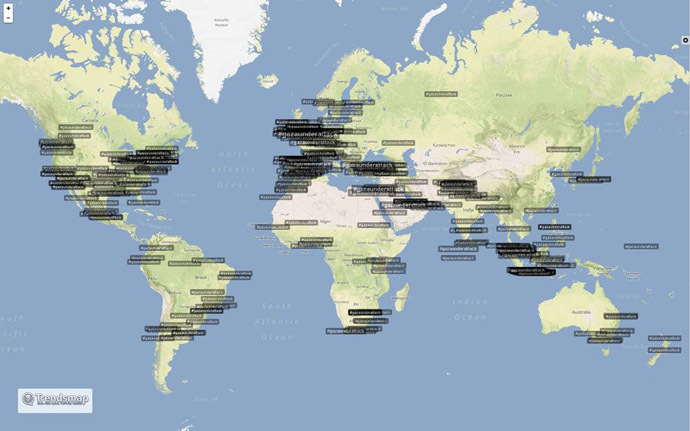 The IDF's incursion into Gaza has had a serious effect on the region's crumbling infrastructure. Following strikes on 13 feeder lines and Gaza's main electric power plant, at least 90 percent of the electricity is out, resulting in regular blackouts for the region's 1.8 million-strong population, an official from a local power supplier told Al Jazeera.
Israel intensified its bombardment of Gaza on Monday following the deaths of 10 Israeli soldiers in cross-border attacks. The Palestinian Health Ministry reports that the death toll in Gaza has now reached over 1,200, with tens of thousands displaced by Israel's ongoing Operation Protective Edge.
You can share this story on social media: