​UN threatens sanctions on anyone trading oil with ISIS terrorists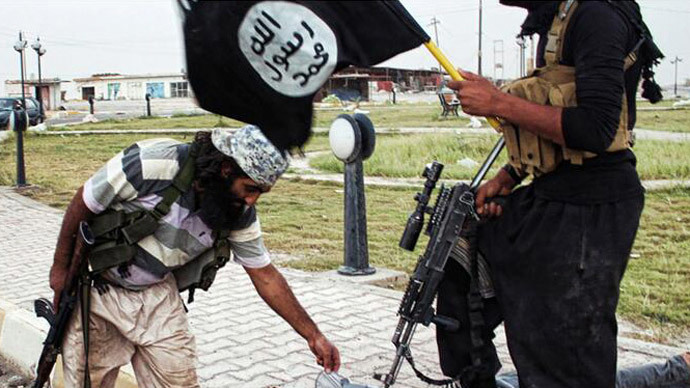 The UN Security Council has voiced "grave concern" over reports of oil trading with ISIS militant groups in Iraq and Syria. ISIS has seized control of oilfields in the area and is reportedly using the revenues to finance its nascent Islamic State.
Russia submitted a draft statement to the Security Council on Monday night that would ban crude oil sales by terrorist organizations in Syria and Iraq, and potentially sanction anyone that does business with them. The measure "strongly condemns any engagement in direct or indirect trade of oil from Syria involving terrorist groups, and reiterates that such engagement constitutes financial support for entities designated by the Security Council 1267/1989 Committee as terrorist."
The statement also calls on all member states to take "necessary measures" to stop "nationals, entities and individuals" from engaging in transactions linked to non-state actors in the oil industry in Syria.

The Russia-backed statement will be discussed in the coming days at the Security Council. If it is adopted it will be less binding than a resolution, but will still send out a strong message to those trading oil with the Islamic State of Iraq and Syria (ISIS) and the al-Nusra Front in Syria and Iraq.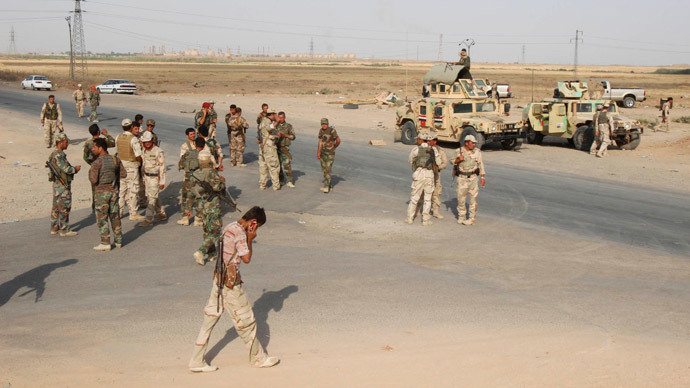 Russia's Permanent Ambassador to the UN, Vitaly Churkin, told reporters that one of the main sources of finance for terrorists in the Middle East was the sale of oil to
"various countries"
through intermediaries.

"We know that terrorist organizations are doing illegal oil trading from the territories of both Syria and Iraq,"
he said. Commenting on the Security Council meeting on Monday, Churkin said the US had pushed for the wording to be changed in the statement.

"We had bilateral negotiations with the United States and the American delegation did everything they could to dilute the wording of the document. We would have preferred a much stronger statement,"
said the diplomat.
The UN Security Council statement comes after ISIS militants overran four small oilfields in northern Iraq last month. Reports have emerged that after taking control of the facilities, ISIS militants began sending the crude oil over to neighboring Syria to be processed and then sold.
The militant Sunni organization then uses the revenues from the oil sales to finance the newly-formed Islamic State, which spans the border region between Syria and northern Iraq. ISIS began seizing vast swathes of northern Iraq last month, starting with the country's second-largest city, Mosul.
The group has promised to take the fight to Baghdad and has accused Shiite Prime Minister Nouri al-Maliki of discriminating against Iraq's Sunni minority.
You can share this story on social media: