ISIS 'beheads scores of Syrian soldiers' after daring assault on army base (GRAPHIC)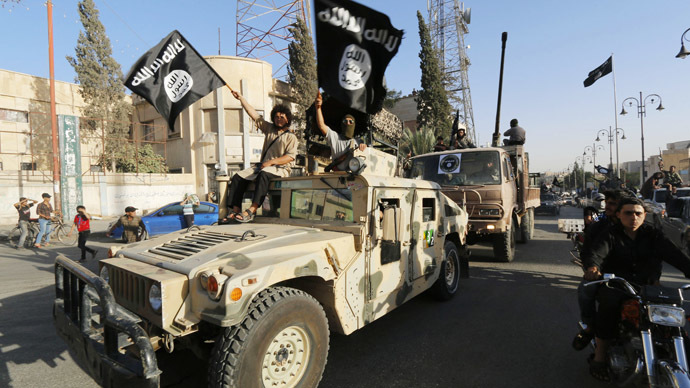 Jihadist group ISIS published photos of the beheadings of soldiers and officers at a Syrian government base near the eastern city of Raqqa after rebel forces reportedly breached a stronghold that had not been captured since the start of the conflict.
Conflicting reports have emerged regarding the outcome of the attack, which began when two Saudi suicide bombers simultaneously detonated their payload at different points of the Division 17 base perimeter on Thursday.
Hours of intense firefights followed. The jihadists – who already control much of the northeastern province – attacked from the ground, while government forces used helicopters to strike back while holding fortified positions.
"Our brothers stormed the building where dozens of soldiers were inside. We lost 13 martyrs in these battles," a self-proclaimed ISIS fighter told The New York Times anonymously through Skype.
By Friday evening, the Sunni jihadists began to post video and photo evidence from inside the Division 17 living quarters, in which its fighters burned the portrait of Syrian President Bashar Assad while displaying alcohol and other forbidden items that they purportedly found in soldiers' lockers. They also claimed that government troops had scattered to nearby villages. Those who were caught were summarily executed. ISIS posted a picture of beheaded officers on Twitter, their heads placed in the central town square.

"I could see only bodies; there were, like, 70 scattered everywhere. Now our brothers with their trucks will bury them in a mass grave," said the anonymous ISIS fighter.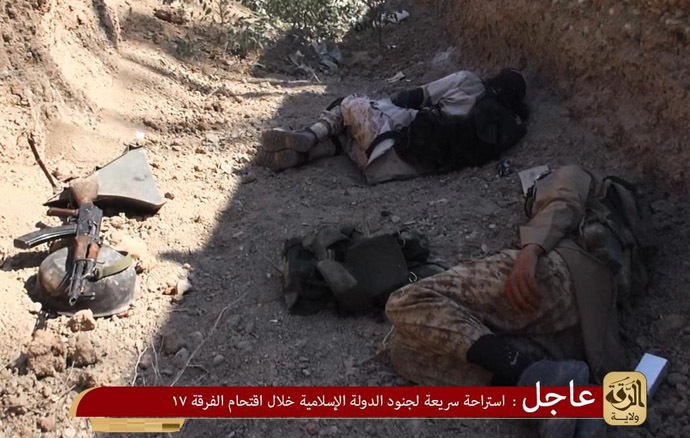 The government claimed that the base had not been taken over, but that its troops withdrew tactically, awaiting reinforcements ahead of a counter-attack.

The UK-based Syrian Observatory for Human Rights said at least 85 government soldiers died (50 through executions), along with nearly 30 ISIS fighters. It added, however, that the government's losses may be heavier than initially believed.

"Hundreds of troops surviving withdrew on Friday to safe places – either to nearby villages whose residents oppose IS or to nearby Brigade 93 – but the fate of some 200 remains unknown," said the group's director, Rami Abdel Rahman.

The Observatory also said that 90 people died in a concurrent attack on a government oil field in Homs.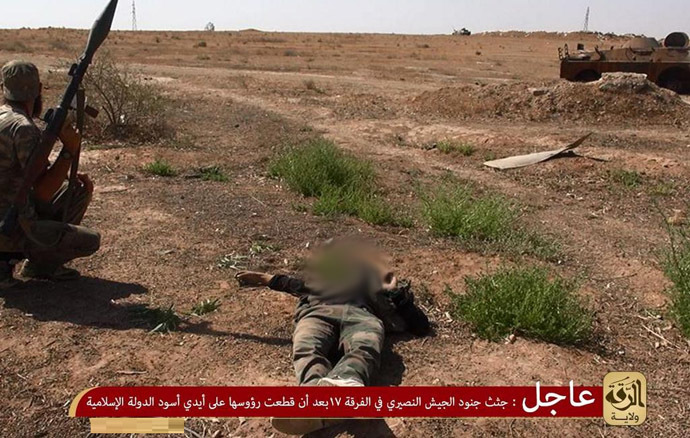 ISIS, which has declared an Islamic caliphate that stretches from the Mediterranean coast to eastern Iraq, has captured several oil and gas fields, both as an attempt to boost its own earning capacity and to impede its enemies.

The group, which has positioned itself in antagonism to more moderate opposition factions, was long thought to be tactically cooperating with the Syrian government. But events of the past week, in which more than 1,000 combatants have died in clashes between ISIS and Syrian loyalists, have proved otherwise.

On Saturday, the UN commission on Syrian war crimes said it was planning to put ISIS on the list of war criminals in the three-year conflict, which has resulted in at least 170,000 deaths.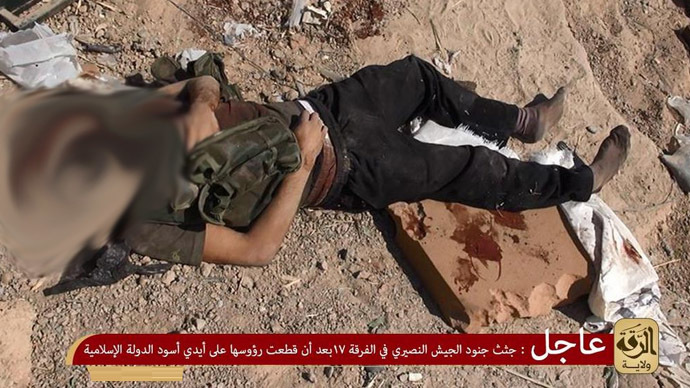 You can share this story on social media: