Kiev shells Ukraine Orthodox Church compound in Gorlovka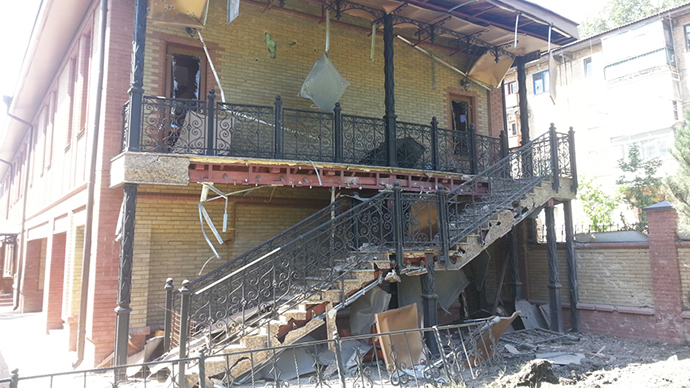 Ukrainian Orthodox Church facilities in Gorlovka, in the Donetsk region have come under artillery fire from Kiev forces. The attack caused casualties in nearby streets and damaged some church buildings, according to the Gorlovka diocesan administration.
The Ukrainian army launched an artillery attack on Gorlovka city center at around 10 am local time on Monday. One of the shells hit the city's Orthodox Church premises, reports its press service.
"None of the employees were injured: the shelling occurred during the service when everyone was in the cathedral," it said in a statement. "The watch – who was in a utility room at a time survived by a miracle."
However, the attack resulted in casualties in the neighboring area.
"A man has been killed not far from the diocesan administration. He had his legs torn off," a statement on Gorlovka's diocesan administration website reads.
The shelling damaged the stairs and faсade of the administration's building and broke windows in church premises. The attack also caused damage in nearby 5-story houses, one of which caught fire, the Gorlovka church press-service said.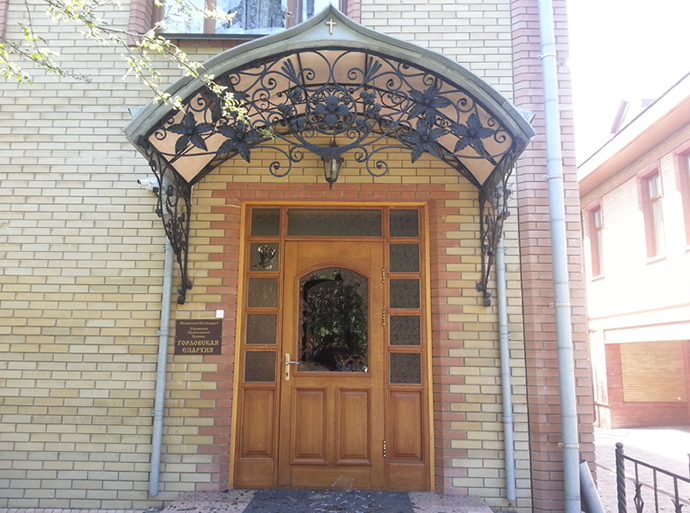 The July 28 attack on the Gorlovka diocesan administration came as worshippers celebrate an important holiday, the day of Kievan Russia's adoption of Christianity in 988.
Gorlovka has recently been the site of fierce fighting between Kiev troops and the militia. The army reached the city's outskirts late on Thursday, and pushed self-defense troops back into positions inside residential areas. From about 5am on Sunday morning, heavy artillery shells began to explode alongside several of the main highways.
At least 13 civilians, including two children, were killed in the city as government forces continued artillery barrages.
A hospital in Gorlovka came under massive fire from Grad multiple rocket launchers, with one of the shells landing just next to the maternity home, the diocesan administration's press service wrote. Luckily, the rocket did not explode. Two other rockets went off in the hospital's grounds – including one just in front of the main entrance.
You can share this story on social media: