Famous US cyclist dies in car accident in Russia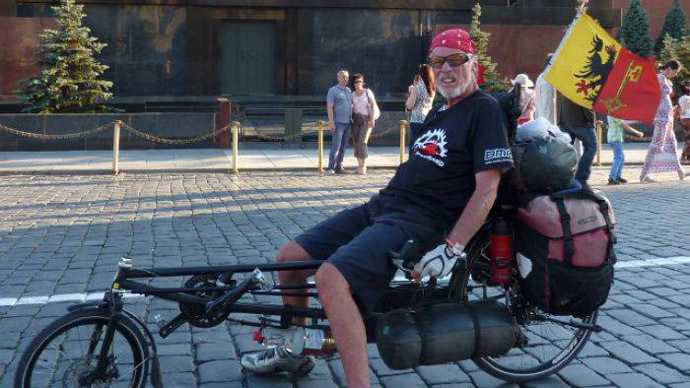 A famous US cyclist who biked across dozens of countries supporting the message of peace died in a car accident in the Russian city of Ivanovo, local police said on Friday.
Ron McGerity, a 60-year-old American who has been living in Geneva, traveled at least 120,000 kilometers (75,000 miles) over the past 15 years, visiting 61 countries along the way.
The cyclist died on Thursday in a hit-and-run accident in Russia's central Ivanovo region, located some 254 kilometers (157 miles) from Moscow.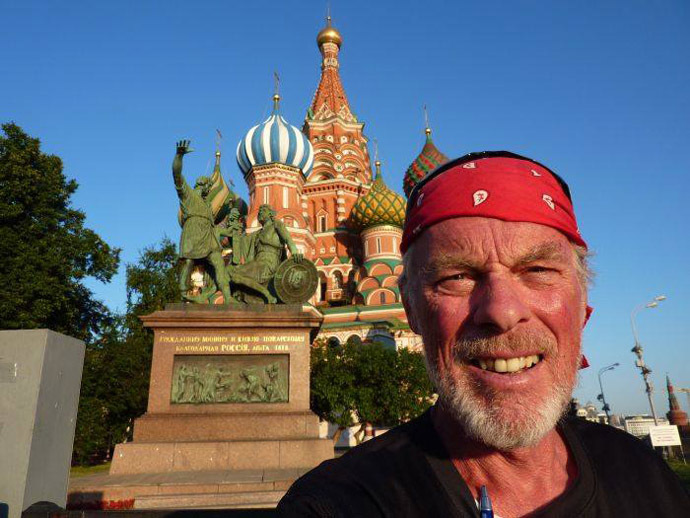 He was fatally hit by a truck driver who fled the scene. Police were able to detain the driver afterwards, who, according to a preliminary investigation, was driving under the influence of alcohol. Local authorities opened up a criminal case into the matter.
McGerity used a Swiss bicycle with a unique reclining design. His future travel plans included biking through Russia's Golden Ring – a number of historic towns surrounding Moscow.
On the day of his accident, McGerity visited Kostroma, a city located northeast of Moscow and known for its monasteries.
Since 1995, the cyclist has biked for charities, promoting messages of peace, according to his website.
This year's travels took him through Germany, Poland, and the Czech Republic before arriving in Russia.
One of McGerity's last pictures posted on Facebook showed him in front of the Lenin Mausoleum on Moscow's Red Square.
During his visit to Russia, McGerity said he was enjoying the country. "Today everything is booked in advanced. There is nothing unexpected, and the unexpected is very important to me," he said on a Russian radio show in Novgorod earlier in July, AFP reported. "I need no planning, I leave everything open."