Dutch pedophile society to appeal Supreme Court ban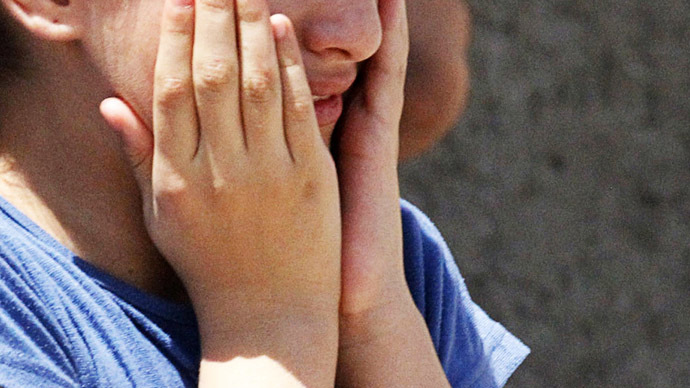 Former members of the Dutch pedophile society have announced they will challenge a Supreme Court ban on their organization. They argue the prohibition of the group that advocates adult-child sexual relations is a violation of their freedom of speech.
The organization's lawyer Gerard Spong told Dutch press on Tuesday he planned to appeal to the European Court of Human Rights to overturn the ban on the pedophile society. According to Spong the appeal will be lodged with the Court no later than October.
Former members of the pedophile society, also known as Vereniging MARTIJN, take issue with an April Supreme Court ban on the organization that decreed its existence was a threat to public order and a danger to minors. Spong argues the ban on the group is an affront to the members' freedom of expression and association and plans to have it overturned.
"Although in general great caution must be taken when banning a society, the unusually serious actions of Vereniging MARTIJN, which are geared towards removing potential barriers for those seeking sexual relations with children, force the verdict that the organization be forbidden and dismantled," the judge ruled in April.
The organization itself was founded in 1982, but only hit headlines in 2007 when photos of crown Prince Willem-Alexander's children were published on the group's forum. The ensuing court case forced MARTIJN to take the photos down and ruled they would have to pay a 50,000 euro if they ever put a photo of the prince's children up again.
Since 2010, the organization has been locked in an ongoing legal battle with the Public Prosecutor Service. Following the arrest of organization leader Ad van den Berg for the possession of child pornography in 2011, MARTIJN's existence was upheld by the Ministry of Security on the basis that the group's activities were not punishable.
In 2012, another court ruled the organization should be banned as it glorified sexual relations between adults and children. This ruling was overturned that same year by a court in the northern town of Leeuwarden, which argued that while the organization's existence was contrary to public order, there was no evidence to prove it was "a threat of disrupting society."
From 1986 until 2006, the organization published a quarterly magazine which was only available by post to members. The publication contained images of naked children and letters from readers describing sexual experiences with underage children, reports the Independent.
You can share this story on social media: