Malaysia Airlines MH17 crash caught on film (VIDEO)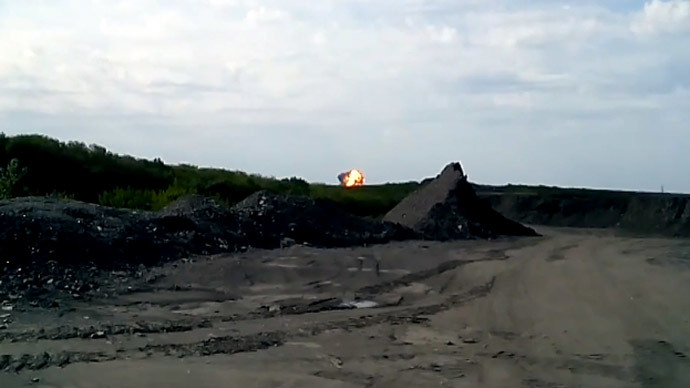 The moment when the Malaysia Airlines MH17 plane hit into the ground in Eastern Ukraine was allegedly caught on film by local residents.
The footage was taken from a distance of several kilometers, but the massive explosion is easily distinguished in the video.

The bright flash is followed by clouds of thick black smoke coming from the presumed Malaysian plane's crash site.

The footage also shows a trace of smoke in the air as the aircraft descended from the altitude of 10,000 meters.
The video was posted on a YouTube account, which supports the self-defense forces of the People's Republic of Donetsk.

The Donetsk Region of the Ukraine where the plane crash happened is the currently the scene of heavy fighting between the country's military and the opposition forces, which refuse to recognize the regime change in Kiev and demand federalization.

A Malaysian Airlines aircraft en route from Amsterdam to Malaysia crashed in Eastern Ukraine – not far from the Russian border – on Thursday.

There were 283 passengers and 15 crew members on board the Boeing-777 plane.

There are allegations the Malaysian plane was traveling at an altitude of over 10,000 meters when it was shot down.

Both Kiev and the self-defense forces have denied involvement and are putting the blame for the tragedy on each other.
You can share this story on social media: