​Missing: Have you seen this drone?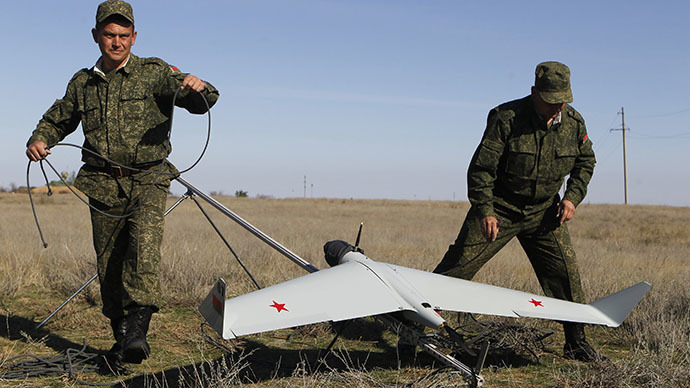 The Belarusian military has reportedly lost a drone and is trying to find it through a local newspaper.
MayakThe surveillance aircraft was operated by a unit deployed in the city of Beryoza in Belarus' Brest Region. The unit is tasked with developing and adopting drone technology for the Belarusian military.
The UAV in question was apparently lost last week after operators lost control of it, according to local media reports.
The military seek its return and have published on Wednesday an ad in the regional http://www.maiak.by/newspaper.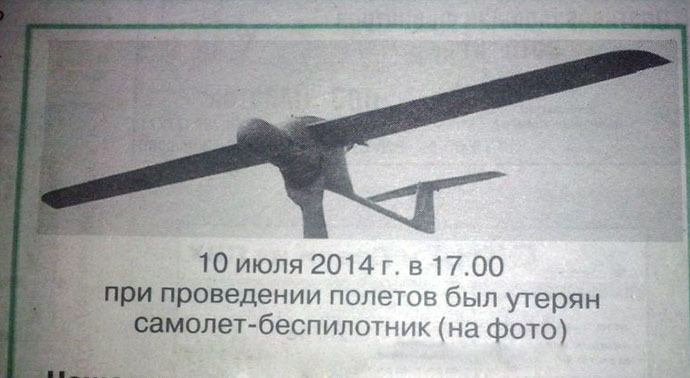 The black-and-white ad shows a picture of a small aircraft held in hand and promises a reward to whoever helps recovering it.
Brest region bloggers speculate that the drone may be worth between $1 million and $4 million, depending on the model.
A spokesman for the unit refrained from commenting on the ad, saying they would only accept information relating to the missing drone.
No official comment from the Belarusian Defense Ministry was immediately available.