At least 10 killed, more than 370,000 evacuated as powerful typhoon hits Philippines (PHOTOS, VIDEO)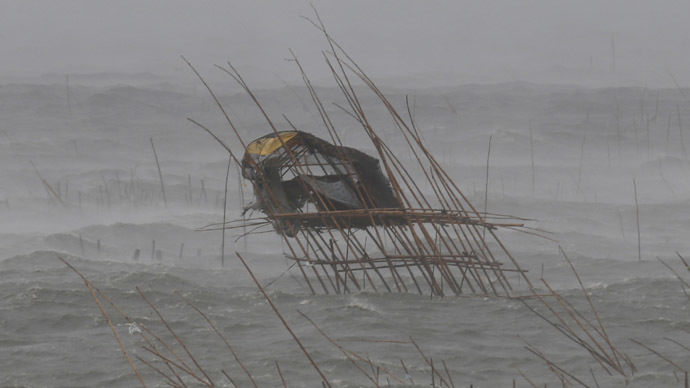 Typhoon Rammasun, with wind gusts reaching 200 kilometers per hour (120 mph), has killed at least 10 people as it whipped across the Philippines, shutting down the capital of Manila, and forcing more than 370,000 people to leave their homes.
Typhoon Rammasun is the most powerful storm to hit the Southeast Asia country this year, and passed to the south of Manila on Wednesday before lashing the main island of Luzon, knocking down trees and causing severe power outages.
Now the storm is churning towards China.
Tropical Storm Risk, which monitors severe weather worldwide, ranked Rammasun as a category-two storm on a scale of one to five as it moves west into the South China Sea.
The typhoon is expected to become a category-three storm within a couple of days once it reaches the sea, scooping up momentum from the warm waters as it heads for the Chinese island of Hainan.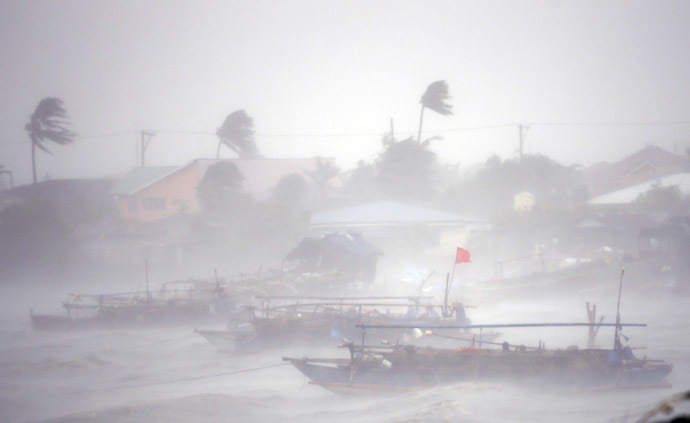 Richard Gordon, chairman of the Philippine National Red Cross, said the capital sustained minimal damage but rescue workers were trying to free people trapped under fallen debris in Batangas City to the south. "We have not received reports of major flooding in Metro Manila because the typhoon did not bring rain, but the winds were strong," Gordon said, as quoted by Reuters.
More than 370,000 people were evacuated from the country of nearly 100 million people, mostly in the eastern province of Albay, the disaster agency said. Evacuees were moved to schools, town halls and other public buildings that served as shelters.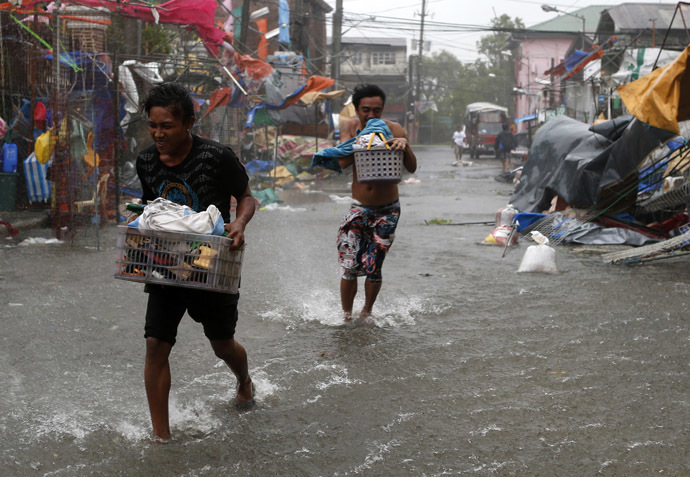 Manila was spared a direct hit, as the eye of the typhoon passed about 25 km south of the capital around 7 a.m. Wednesday (7 pm ET).
Heavy rain continues in the city, where officials are now taking precautions against flooding and landslides.
Among the fatalities caused by the storm, a 25-year-old woman was killed when she was struck by a falling electricity pole as the storm made landfall on the east coast on Tuesday, the Red Cross said. A pregnant woman was killed when a house wall collapsed in Lucena City in Quezon province south of the capital.
In addition to shutting down businesses and the Philippine Stock Exchange, more than 200 international and domestic flights were cancelled. Manila Electric Company, the nation's largest power utility and only energy supplier to the capital, said about 86 percent of its customers were without electricity.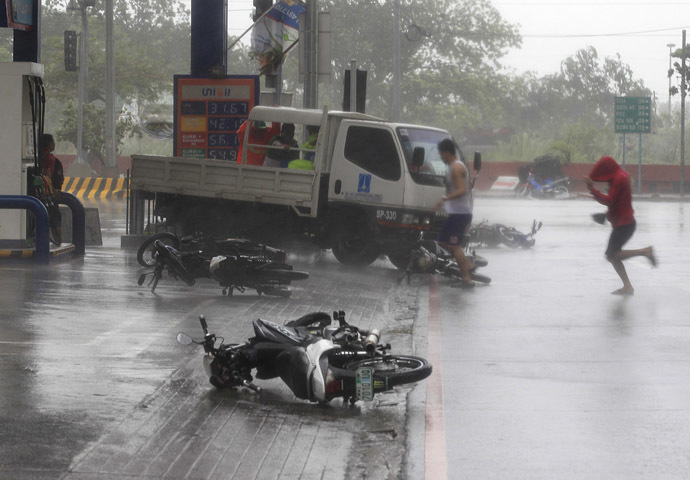 Transportation across Luzon was nearly impossible as main roads were blocked by toppled trees and electricity poles. Some 85 percent of areas serviced by Manila Electric Co in Luzon were without power. A company spokesman said it was unlikely the service would be restored within the day.
At least four southeastern provinces on Luzon declared, or were about to declare, a state of catastrophe, a designation that allows local governments to use emergency relief funds.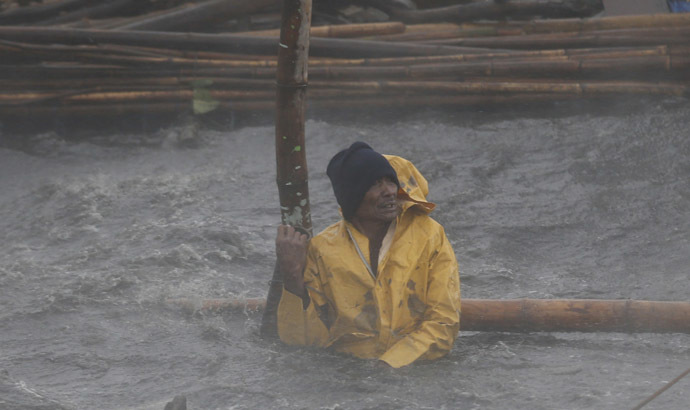 Many Philippine residents still have vivid memories of last November's Typhoon Haiyan, a category-5 monster that ranked as one of the biggest tropical storms in history.
More than 6,100 people were left dead in its wake and millions were left homeless.
Rhea Catada, who is employed by Oxfam in Tacloban, which suffered the most damage from Haiyan, told Reuters that thousands of people in coastal villages had left for higher ground.
"They are scared because their experiences during Haiyan last year are still fresh," she said. "Now they are evacuating voluntarily and leaving behind their belongings."