Google strikes deal to put smart lens into diabetics' eye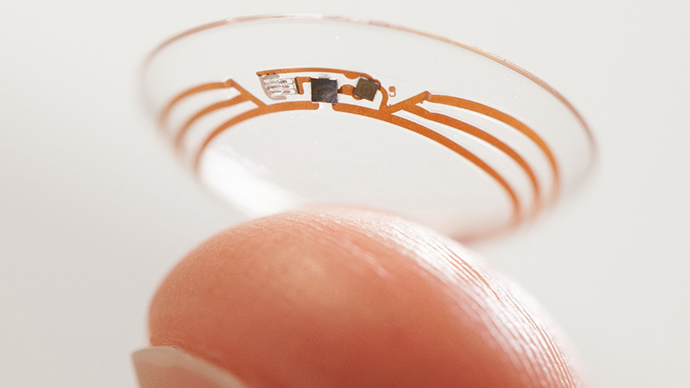 The internet giant has reached a deal with Novartis to develop "smart" contact lenses to help diabetics track their blood sugar levels and another lens that will correct vision.
The two companies announced Monday that Novartis' Alcon eye care division would commercialize and license the technology, which was designed by the Google X development team.
"We are looking forward to working with Google to bring together their advanced technology and our extensive knowledge of biology to meet unmet medical needs," said Joe Jimenez, chief executive of Novartis.
Google unveiled the smart lenses in January; those are part of a growing trend in wearable technology and software products, which are being designed to monitor health and fitness.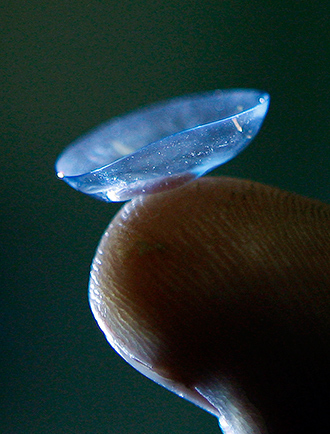 The lens for diabetics continuously monitors the level of glucose in a wearers tear fluid and then communicates this information to a mobile devise.
The lens contains a minuscule sensor that relays data on glucose with a tiny antenna, which Google described as so small that "they look like bits of glitter".
Last month the web company revealed the Google Fit platform to monitor health metrics on smart phones operating its Android system and Apple have debuted similar technology called HealthKit.
Jimenez said that smart lenses are part of a broader trend to involve patients in managing their own health, which he said has the potential to lower the cost of managing chronic diseases.
Current techniques require diabetics to prick their fingers for drops of blood.
"This is a key step for us to go beyond the confines of traditional disease management, starting with the eye," said Jimenez.
While Sergey Brin, Google's co-founder, went further and said it was the companies dream to "use the latest technology in miniaturization of electronics to help improve quality of life."
No details were given of projected finances or of when the lens would be on the market.
About one in every 19 people in the world, around 382 million, have diabetes, although as the number of obese people, particularly in affluent countries, increases, so too will the number of diabetics.
In the US, which has a high incidence of obesity, more than 29 million people are diabetic. Diabetes is a disease where the body is unable to process sugar because of inadequate or no production of the chemical insulin, which has to be injected into patients.
You can share this story on social media: