UN questions legality of Israel's Gaza offensive, Netanyahu dismisses intl pressure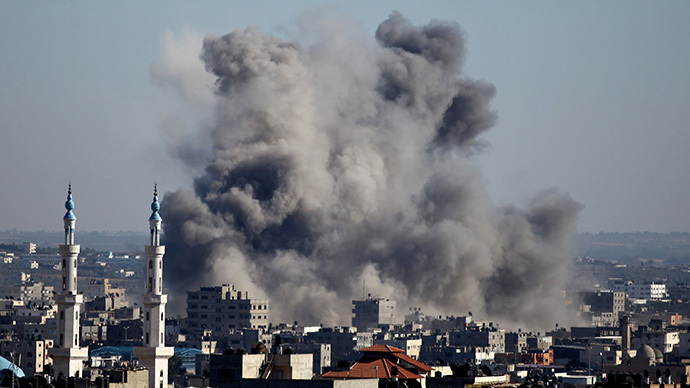 The legality of Israel's Operation Protective Edge, which entered its fifth day on Saturday, has been questioned by the UN's humanitarian chief. But Israel's prime minister has said that no international pressure will stop the offensive.
Follow RT's LIVE UPDATES on Israeli military offensive in Gaza
Under international law, Israel must make sure its attacks are proportional, avoid civilian deaths, and identify military versus civilian objects on the ground, UN High Commissioner for Human Rights Navi Pillay said on Friday.
"We have received deeply disturbing reports that many of the civilian casualties, including of children, occurred as a result of strikes on homes. Such reports raise serious doubt about whether the Israeli strikes have been in accordance with international humanitarian law and international human rights law," Pillay said in a statement.
The Palestinian death toll rose to at least 106 people early Saturday, as Israel continued its airstrikes for the fourth consecutive day, according to Gaza's Health Ministry. At least 75 of those killed are civilians, including 23 children, Reuters quoted medical officials in Gaza as saying.
Meanwhile, there haven't been any casualties in Israel, with only nine civilians injured, Pillay's office said, citing media reports. Earlier, Israeli officials reported that two soldiers had been wounded.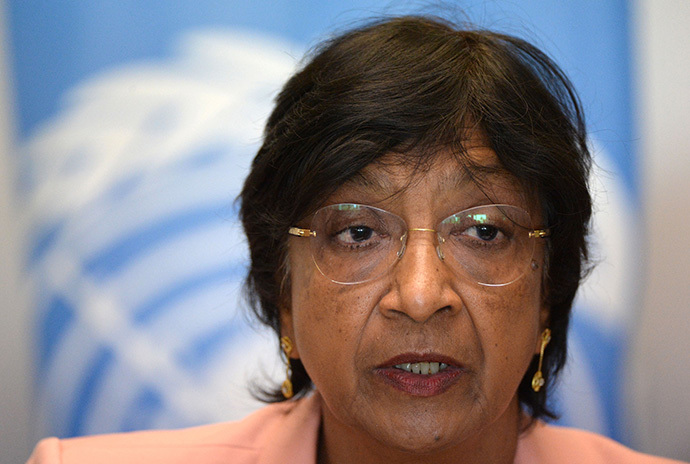 Israel says that Operation Protective Edge does not target Gaza civilians. "This is not an operation in any capacity against the people of Gaza. This is an operation against Hamas, against an organization that purposefully and specifically uses the civilian population of Gaza as human shields," Libi Vice, spokeswoman for the Israel Defense Forces (IFD) told RT on Thursday.
"We made unbounded efforts to protect the civilian population in the Gaza Strip before any attack against Hamas. We take measures that no other military or no other country takes in the world, which include text messages to people in civil areas, phone calls to their homes."
According to Pillay, airstrikes that target the homes of civilians violate international law unless the homes are used as military bases – a stipulation that Vice says Israel is fully abiding by.
"In case of doubt, buildings ordinarily used for civilian purposes, such as homes, are presumed not to be legitimate military targets. Even where a home is identified as being used for military purposes, any attack must be proportionate, offer a definite military advantage in the prevailing circumstances at the time, and precautions must be taken," Vice said.
The spokesman for the UN Office for the Coordination of Humanitarian Affairs (OCHA) described the destruction in Gaza: "More than 340 housing units in Gaza have been severely damaged or completely destroyed. As a result, more than 2,000 people have been displaced."
Read more: Gaza healthcare services on brink of collapse as death toll climbs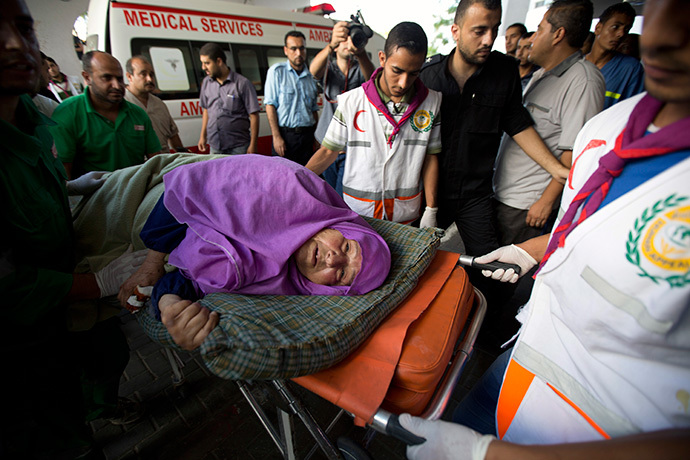 Israel defiant in face of international concerns
Israel made clear on Friday that it would not be bowing to international pressure, instead continuing its airstrikes and ignoring US President Barack Obama's offer to help negotiate a ceasefire.
"No international pressure will prevent us from acting with all power," Israeli Prime Minister Benjamin Netanyahu told reporters in Tel Aviv.
Israel's operation "will continue until we are certain that quiet returns to Israeli citizens," Netanyahu said. Israel has so far targeted more than 1,000 objects in Gaza and there are "more to go."
Netanyahu also did not rule out a ground attack on Gaza, stating: "We are weighing all possibilities and preparing for all possibilities."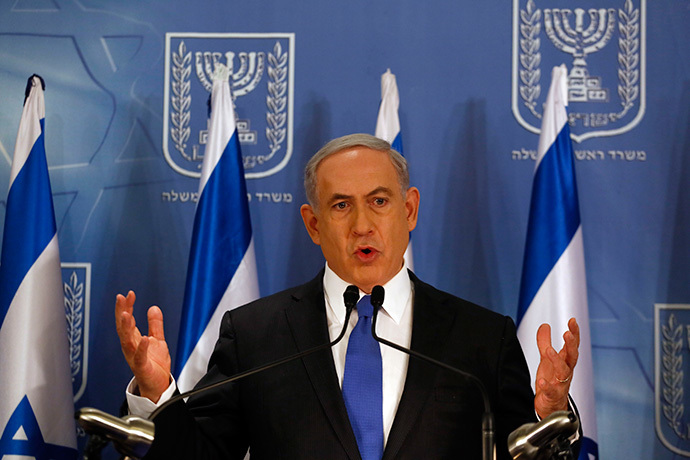 Israel's military commander, Lieutenant-General Benny Gantz, added that the national army is ready to expand the operation. "We are in the midst of an assault and we are prepared to expand it as much as is required, to wherever is required, with whatever force will be required and for as long as will be required," Gantz told reporters on Friday.
On Thursday, US President Barack Obama told Israeli Prime Minister Benjamin Netanyahu that Washington is willing to negotiate a ceasefire between Israel and Hamas, the White House said.
"The United States remains prepared to facilitate a cessation of hostilities, including a return to the November 2012 ceasefire agreement," said the statement.
Russian President Vladimir Putin urged Netanyahu to end the bloodshed immediately in a telephone conversation on Thursday, expressing concern over civilian casualties. UN chief Ban Ki-moon also called for an immediate ceasefire at an emergency meeting of the Security Council.
French President Francois Hollande has also expressed concern over the worsening crisis in Israel and Gaza, and called for an end to the violence.
Read more: Gaza tragedy: Civilians are collateral damage in Hamas and IDF fighting
You can share this story on social media: