Kurds seize two Iraqi oilfields and pull out of country's unity government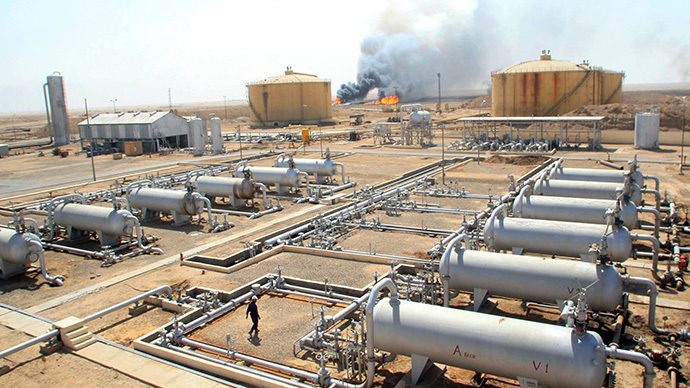 Armed Kurdish forces seized control of two state-run oilfields on Friday in the northern Iraqi city of Kirkuk as the Kurdish political bloc withdrew from Prime Minister Nuri al-Maliki's government, deepening the rift between the Kurds and the PM.
Follow RT's LIVE UPDATES on the ISIS advances in Iraq

Baghdad's national oil ministry has slammed the Kurdish takeover, as Arab workers were replaced with Kurdish employees at sites in Bai Hassan and Kirkuk, saying there would be serious repercussions if they didn't immediately withdraw, reported Reuters.
"We appeal to rational Kurds about the need to understand the danger of such [an] attitude and to ask the people responsible for this disorderly behavior to withdraw immediately from these sites in order to avoid dire consequences," a ministry spokesman said, as reported by France 24.
The production capacity of the facilities is approximately 450,000 barrels a day. However, this has been significantly reduced since March when Baghdad's Kirkuk-Ceyhan pipeline was sabotaged.
Hellfire in Iraq opportunity for Kurdish oil players
The oil field seizure has exacerbated existing problems between the Kurds and the Shiite led central government. Kurdish politicians pulled out of their roles in Maliki's government after the PM accused them of harboring terrorists in the Kurdish capital of Arbil.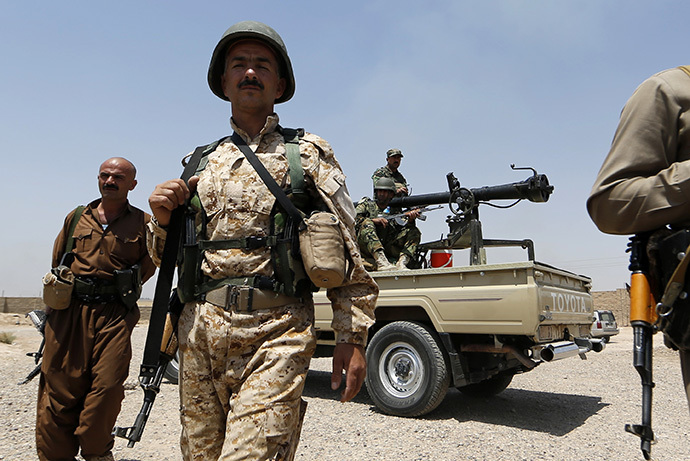 Maliki said that Kurds were letting their capital be used as an Islamic State base and members of Saddam Hussein's now-banned Baath Party.
"Those who host them will lose," Maliki said on Wednesday in his weekly televised address. "We will not stop until we have retaken all the areas that were taken from us."
Kurdish Foreign Minister Hoshyar Zebari told Reuters on Friday that the unity of the country is now at stake. "The country is now divided literally into three states: "Kurdish, a black state (ISIL) and Baghdad," he said.
If Iraqi leaders didn't rise to the challenge of successfully and quickly building a federal Iraq, "the consequences are very dire: complete fragmentation and failure."
The oil field seizure and the withdrawal of Kurdish politicians from government falls a month after armed Kurdish forces known as the peshmerga took control of Kirkuk, when Iraqi armed forces withdrew following the predominantly Sunni Islamic State of Iraq and Greater Syria (ISIS) assault on the city.
Kurds have since resolved to hold a referendum on independence, with Regional Kurdish President Massoud Barzani telling his parliament in Arbil to prepare one, a development that displeases Maliki.
Israeli PM Netanyahu endorses Kurdish independence citing chaos in Iraq
On Friday, the country's top Shiite cleric, Grand Ayatollah Ali Sistani, also urged unity: "We have repeatedly called for the closing of ranks and for unity and to refrain from radical discourse," Sistani said in a sermon which was delivered by one of his advisers.
You can share this story on social media: