US prosecutors refuse to review jailed Russian pilot's case
Published time: 10 Jul, 2014 04:38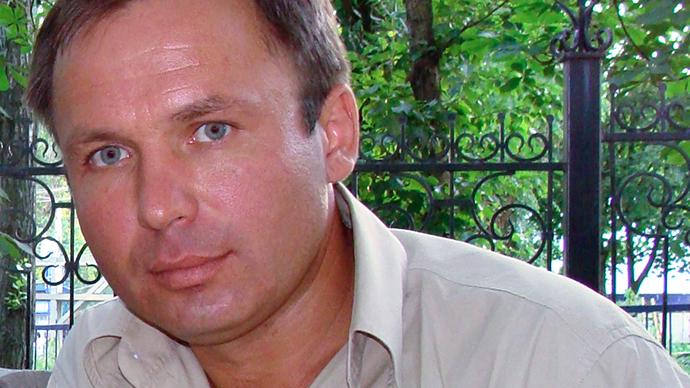 Prosecutors in New York City rejected a request to review the case of Russian pilot Konstantin Yaroshenko, who is serving a 20-year prison sentence. The petition asked them to consider unlawful actions that have allegedly taken place during his detention.
"The Prosecutor's Office claims that even taking into account the new evidence, the court should not conduct additional investigation or have another hearings on Yaroshenko's case," defense lawyer Aleksey Tarasov told RIA Novosti.
The violations during Yaroshenko's arrest included torture, abduction, and backdated fabrication of his deportation order by the US.
The US Attorney's Office for the Southern District of New York said in a 30-page reply that even if the facts presented by Yaroshenko's defense are all true, his sentence should remain in place.
"We will have an opportunity to object to prosecutors conclusion in court before June 30. We will definitely be submitting our written objections," Tarasov said.
The defense lawyer added that he is flying to Moscow on Thursday to meet with the Russian Foreign Ministry and Yaroshenko's family, to decide what the next step should be.
Yaroshenko was abducted by American special agents in Liberia back in 2010 and forwarded to the US without notification to Russian authorities or his family. In September 2011, he was found guilty of conspiring to smuggle cocaine into the US and sentenced to 20 years behind bars. Moscow believes the pilot was unjustly imprisoned.
Yaroshenko is currently in prison in Fort Dix, New Jersey, and has been complaining about his health.
The Russian Foreign Ministry expressed "indignation" with the lack of medical attention the pilot was receiving. Foreign Minister Sergey Lavrov insisted that Yaroshenko be fully examined by medical professionals from a Russian diplomatic facility.
Following a number of complaints and diplomatic pressure, Yaroshenko was examined by five US doctors in February.