'US spies on whole world, so what?' - Bahamas minister (VIDEO)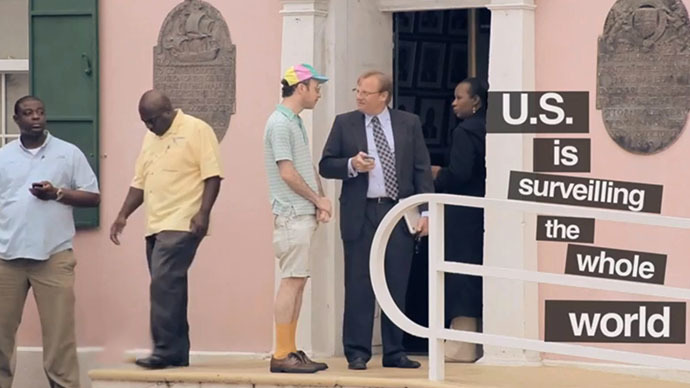 The government of the Bahamas appears unwilling to investigate the scandal over the NSA allegedly recording all phone calls of citizens and visitors to the Caribbean state. Citizens are protesting against the violation of their privacy.
"The US is surveilling the whole world," Ryan Pinder, Bahamian Minister of Financial Services tells London-based journalist Nimrod Kamer. In a relaxed manner, Pinder notes that he personally is "not too bothered about it."
On behalf of RT, Nimrod Kamer, famous for his trolling-style reports, has gone to the Bahamas to investigate NSA spying in the "surveillance paradise."
"There are certain issues - because of national security - that we might not know," reveals Branville McCartney, leader of the opposition DNA (Democratic National Alliance) party in the first of three episodes being aired on RT in July.
"There may be certain instances that may malware some type of information gathering. But when it comes to breaking privacy of innocent individuals – that's all a different story," McCartney said, adding the Bahamas government "should know what's going on" in order to inform its citizens.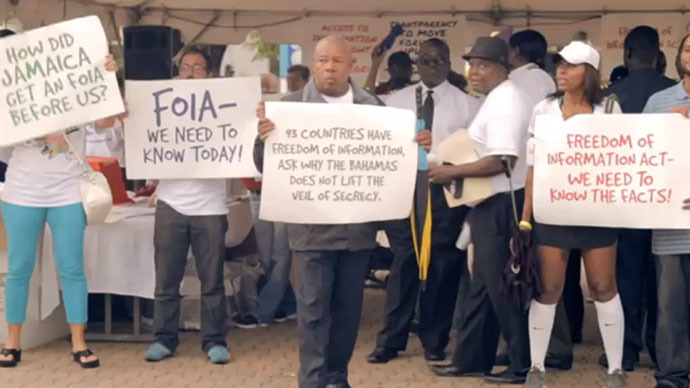 In May, journalists at The Intercept accused the American spy agency of conducting a massive surveillance program, recording effectively every phone call dialed or received within the Bahamas.
The journalists said that the NSA uses the SOMALGET program to collect conversations of countless residents and tourists in the Caribbean state and allegedly stores them for 30 days.
Classified documentation on the previously undisclosed dragnet system was allegedly taken from the bulk of data copied by former NSA contractor Edward Snowden.
The scandal was taken up by Bahamas Minister of Foreign Affairs Fred Mitchell, who told reporters on June 10 that the government had demanded official explanations from US officials on the alleged spying. Mitchell also promised to present a full report in parliament on the surveillance claims to ascertain whether the phone calls recording had been legal.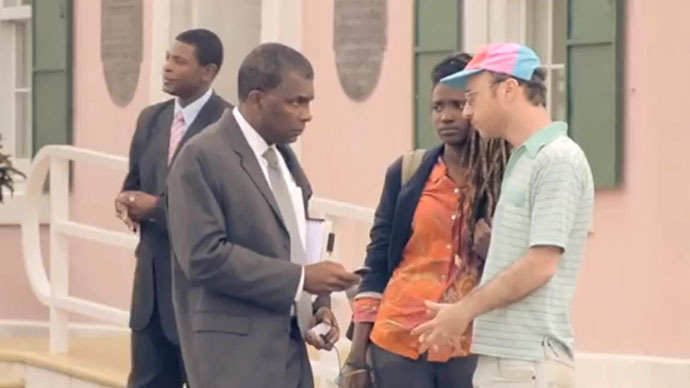 Last Sunday, Mitchell told journalists that so far he has not received a full account of the spying claims.
"They are still collecting information," Mitchell revealed. "They have no instructions (from the US government) and they are to provide an answer as soon as they get instructions."
You can share this story on social media: