US closes embassy in Israel for security reasons for one day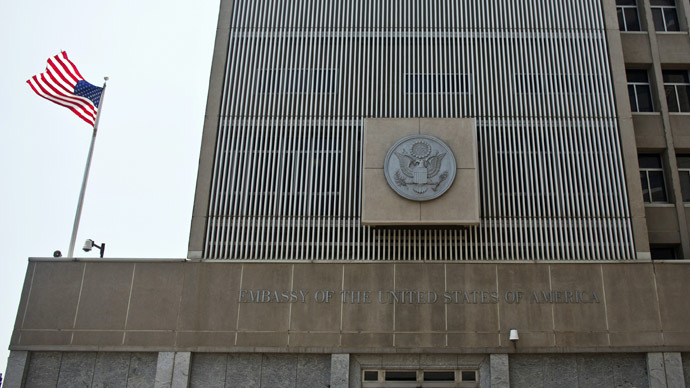 The escalation of the conflict in the Gaza Strip has forced the US to shut their embassy in Tel-Aviv for one day. Israel is conducting its Protective Edge military operation in Gaza, with hundreds of airstrikes killing dozens of civilians.
According to a notice published on the embassy's website, "due to the current security situation" the US Embassy in Tel Aviv will be closed for routine services on Thursday, July 10.
"Emergency cases will be considered on a case by case basis," the notice says, providing two emails for emergency requests. Such requests will be responded to as soon as possible, embassy staff promised.
In retaliation to rocket strikes from Gaza, the IDF has launched a full-fledged military operation against Hamas militants. About 430 targets in Gaza have suffered airstrikes, with at least 160 occurring last night.
Some 50 houses were destroyed on Tuesday and 1,700 were partially damaged, said the Palestinian minister of Public Works and Housing Mufeel al-Hasayneh.
Information on casualties differs. Palestinian medics told Al Arabiya that 28 people were killed and more than 150 were wounded. Israel's Jerusalem Post reported that 27 people had been killed and over 100 injured since the beginning of the assault.
Operation Protective Edge in Gaza is the deadliest since the 'Pillar of Defense' assault on Gaza in November 2012.
You can share this story on social media: