​Algeria team donating money earned at Brazil World Cup to people of Gaza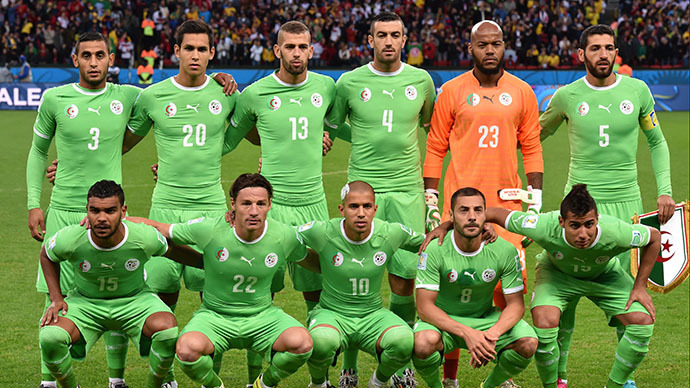 The Algerian World Cup team has decided to donate their team salary of $9 million they got after their Round of 16 match with Germany to the people of Gaza, revealed one of the squad's forwards.
"They need it more than us," 26-year old Islam Slimani, whose club is Sporting Lisbon.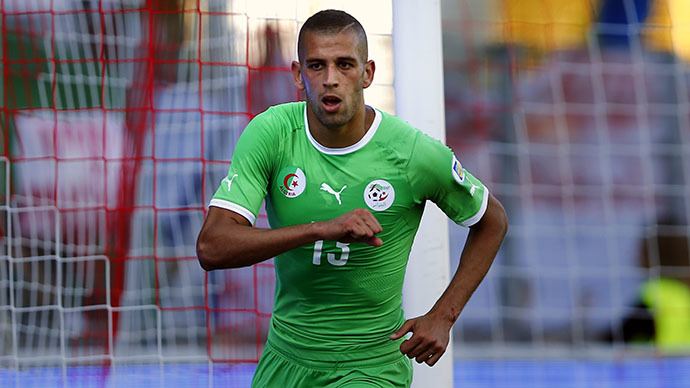 The manager of the team hasn't yet officially confirmed Slimani's statement.
June, 30 the team from Algeria lost 2:1 to the Germans the Round of 16 in a fierce battle.
BREAKING: Algeria's Islam Slimani has revealed that the country's squad will donate their World Cup bonus to the people of Gaza.

— FIFA World Cup 2014 (@WorldCup_Net) July 2, 2014
Germany team needed extra time to beat Algeria and reach the quarter-finals.
Algeria was the only Arab country playing in the Brazil 2014 FIFA World Cup.
Respect to Algeria #ALG@slimaniislam@Sousou_Officiel#Gazapic.twitter.com/G0LSRHqjuK

— Noafinho vanNeymessi (@noaf__14) July 3, 2014
However some of the celebrations got out of control in France. Hundreds of the Algerian team's fans flooded the streets, with officers making at least 74 arrests.
Algeria supporters riot across France after historic World Cup qualification (PHOTOS, VIDEO)
#Algeria striker Islam Slimani has said that #ALG will donate their 9 million dollar #WorldCup Bonus to #GAZA RESPECT pic.twitter.com/tleGMmcMZ6

— Haider (@YahoodiSaazish) July 3, 2014
You can share this story on social media: