Heavy shell strike caught on street camera in Ukraine (VIDEO)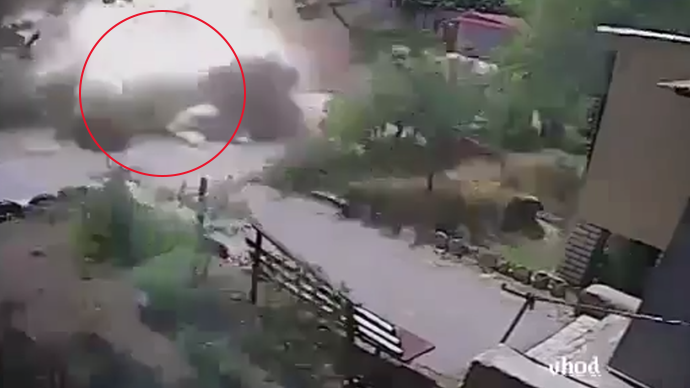 An exploding Ukrainian artillery shell that hit the city of Severodonetsk has been caught on CCTV. The city is one of many attacked by Ukrainian troops in the latest offensive against southeast regions of the country.
Ukraine military resumes 'active phase' of operation against ant-govt forces
Kiev's bloody eastern Ukraine campaign LIVE UPDATES
The video, published Wednesday, shows a moment from the shelling that happened a day before. The shell hits right next to a one-story building, sending a blast-wave and a cloud of smoke and dust in all directions.
Severodonetsk is a city of 110,000 residents in the Lugansk Region. Troops loyal to Kiev started bombarding it with heavy weapons as part of a major offensive launched by President Petro Poroshenko at midnight on Monday.
Kiev has intensified its military crackdown on the Lugansk and Donetsk regions, where armed militias have risen up in the wake of the February armed coup in Kiev to oppose the new government. The two-month campaign led to hundreds of people, many of them civilians, being killed, and thousands fleeing the violence.
Russia is calling on Ukraine to renew the ceasefire it terminated and negotiate with the protesting regions to secure peaceful coexistence.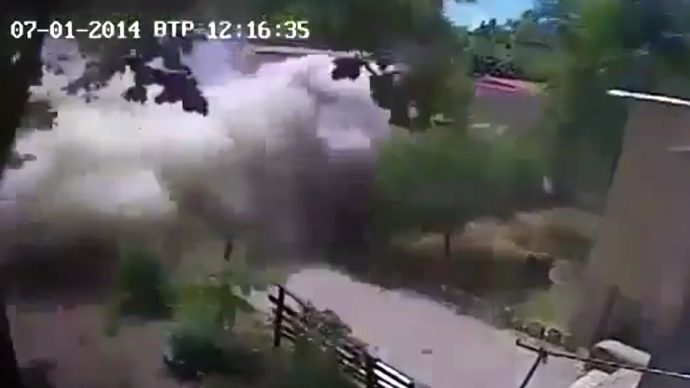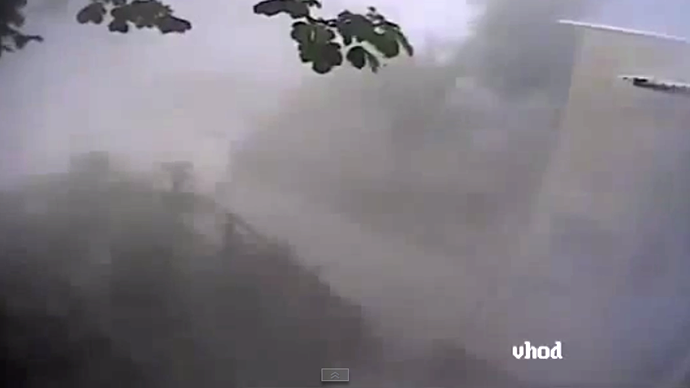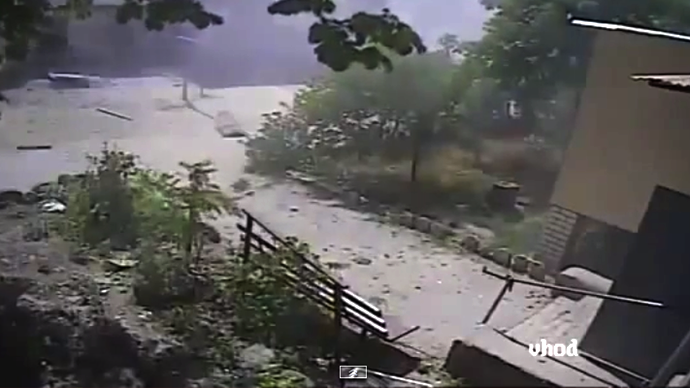 You can share this story on social media: