Barclays stank: 'Angry' man defecates in bank, departs 'smug'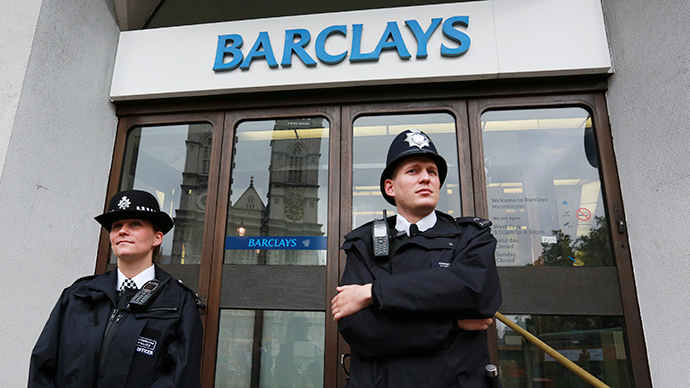 A middle-aged man has calmly conducted a solo dirty protest at a branch of Barclays Bank in the south of England. The enraged customer traipsed up and down the stairs at the branch leaving piles of poo in various places, looking "smug" as he departed.
The 'well-to-do' man, thought to be in his 40s - was reportedly wearing flip flops as he wandered in and started to leave "non-monetary deposits" from the bottom of his shorts. The building, in Andover, Hampshire, was forced to close after the incident on Friday morning.
Customer and eyewitness Gareth McCarthy told the UK's Daily Star: "I looked at the guy and he was just calmly walking around the bank – going to all the areas he could."
News story of the week so far - man poos on Barclays bank floor http://t.co/bhRzI467rU

— Dan Holden (@danrholden) June 30, 2014

"It's quite clear what he was doing – he just had this calm but angry look on his face, as he walked around leaving special deposits on the floor," McCarthy added.
"The stench was unreal," he said.
Staff at the branch were forced to clean up the mess, putting up "Caution – Wet Floor" signs.
McCarthy added that the man "looked smug" as he departed.