Deadly penalties: Brazil fan has heart attack during World Cup game vs Chile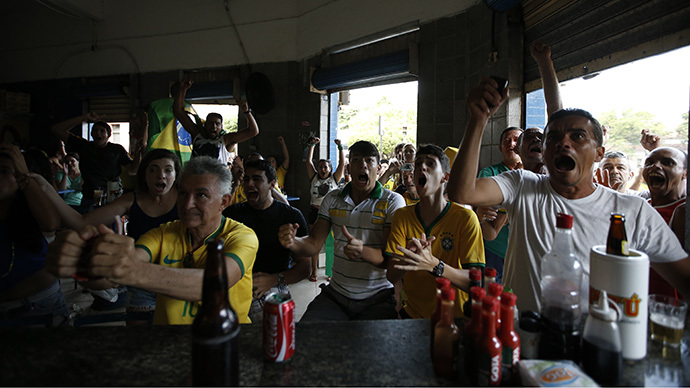 A Brazil fan went into cardiac arrest while supporting the host nation in a World Cup game against Chile. The man was reportedly watching the dramatic penalty shoot-out at a bar when the heart attack struck. He later passed away at a local hospital.
The 69-year-old man was watching the Brazil vs Chile round of 16 match in a bar not far from Mineirao Stadium in Belo Horizonte on Saturday. The game was intense.
The two sides battled in a tie-breaking penalty shoot-out after FIFA-assigned English referee Howard Webb disallowed a goal for Givanildo Vieira de Souza, also known as 'Brazilian Hulk,' when the score was at 1-1.
The fan, who was diabetic, felt unwell during the shoot-out, Brazilian newspaper Estado de Minas reported. The excited supporter was taken to hospital after Brazil striker Neymar scored his side's final goal, sending the host nation through to the quarterfinals. The man died two hours later, a spokesperson for the state health department said.
Health officials said they had to treat some 100 people in total during the match, including a 50-year-old woman who complained of a heart problem while watching the shoot-out and a man whose nose was broken in a football-related fight, the paper reported.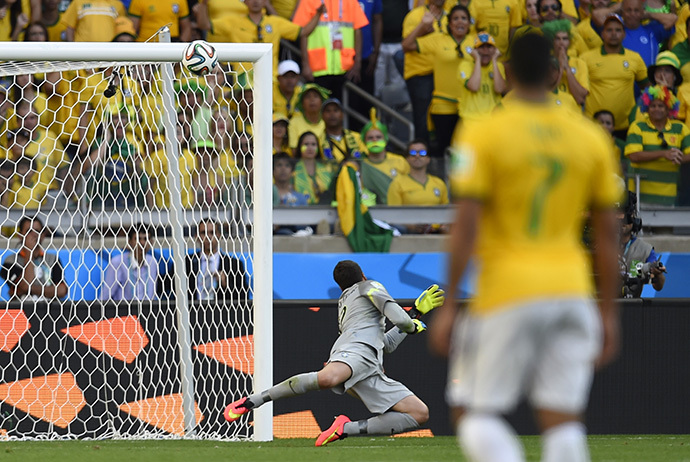 The same day, a woman in Bogota was reportedly killed by a stray bullet after supporters celebrated Colombia's round of 16 win over Uruguay, 2-0.
The incidents added to the number of overall casualties related to the tournament, both on and off the field.
During the World Cup's group stage, a young Chinese man died of sleep deprivation after spending nights awake watching football.
Uruguay striker Luis Suarez was punished by FIFA with a nine-match ban after he bit Italy's Giorgio Chiellini during a match on June 24.
Another biting story later surfaced, with a British fan stating that his earlobe was bitten off in an attack by another fan following England's 2-1 loss to Uruguay on June 19.
Brazil, which eventually won the game against Chile 3-2 in the penalty shoot-out, will now face Colombia in the quarterfinals on July 5 in Fortaleza.