10,000 people flee Iraqi Christian town amid fighting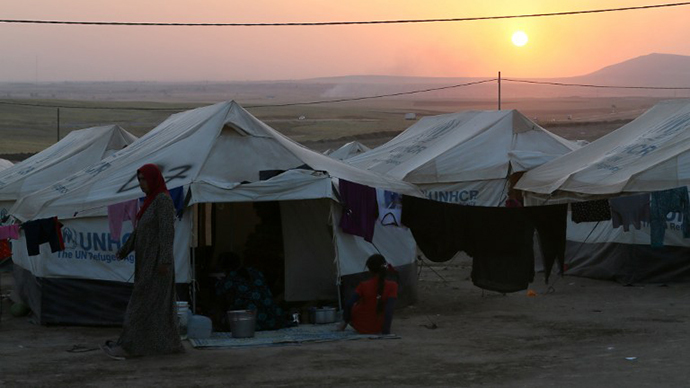 As many as 10,000 people – many of them women and children – fled the Christian majority town of Qaraqosh in northern Iraq after it was attacked with mortar rounds on Friday, according to the UN Refugee Agency (UNHCR).
The residents left in a hurry, heading toward the Kurdish regional capital of Arbil, UNHCR said. The majority of the population in Qaraqosh is Syriac Catholic. It was not immediately clear who fired the mortars.
"Up to 10,000 people from the predominantly Christian communities of Qaraqosh have fled their homes after mortar rounds landed near their ancient town earlier this week," the UN agency said on its website.
"The latest influx will place further pressure on resources there, particularly housing and fuel supplies."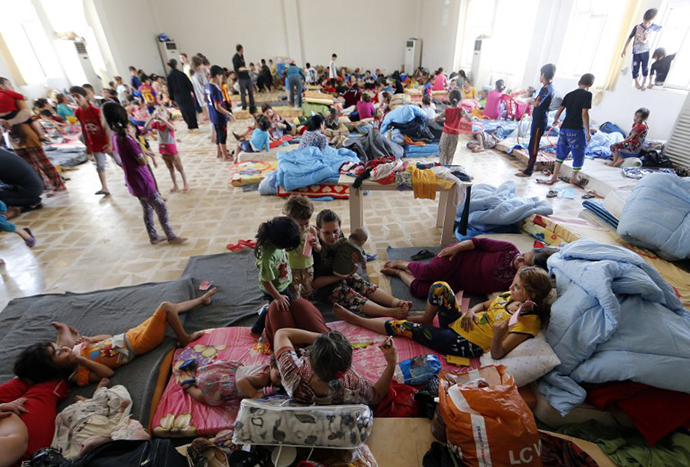 Many other refugees – who are running away from Islamic State of Iraq and the Levant (ISIS/ISIL) militants – have turned to the autonomous Kurdish region for protection. The Kurds have so far been successful at heading off the Sunni insurgents and have even taken control of the strategic oil hub of Kirkuk.
UNHCR added that those who left Qaraqosh are facing critical conditions with no access to showers or air conditioning during the summer heat. There is also a large concern over the lack of medical care.
One former resident of Qaraqosh told AFP that she was forced to leave the town because it became impossible to live in such dangerous conditions.
"Our children did not sleep for two days because they were afraid from the shelling," Azaar Behnam said after making the journey to Arbil. "We escaped and left everything behind because the sound was really terrible, and life became impossible."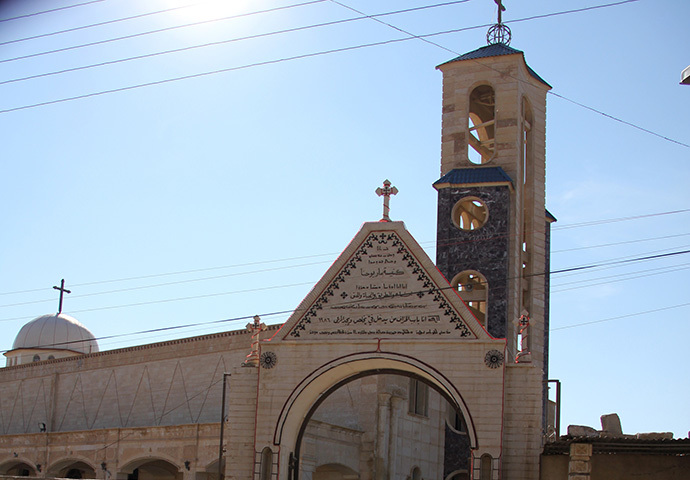 Other residents from surrounding areas described the harsh conditions faced on their way to safety.
"The weather was very hot, we were suffering, and there was no electricity or water," Taala Ishaq said after escaping with 24 relatives. "We left the city because we were afraid for our children."
Qaraqosh is a historic Assyrian town with a population of 50,000 people, located some 30 kilometers southeast of Iraq's second largest city, Mosul, which was seized by ISIS fighters.
On Friday, satellite imagery and photographs confirmed that ISIS has staged mass executions in the northern Iraqi city of Tikrit – the hometown of Saddam Hussein – which amount to crimes against humanity and war crimes, Human Rights Watch reported.
The organization said that between 160 and 190 men were killed in at least two locations around Tikrit between June 11 and June 14.
The UN said on Tuesday that at least 1,000 people have been killed in other violence in Iraq throughout the month of June.
You can share this story on social media: