US flying armed drones over Baghdad – official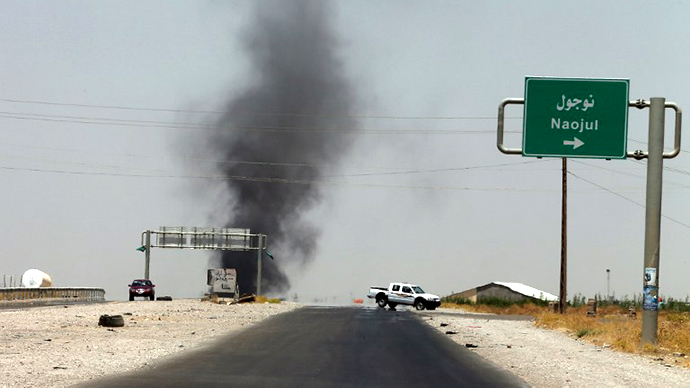 The US military is flying "a few" armed drones over Iraq's capital in order to defend diplomats and American troops serving there, a senior US official has confirmed.
"For the last 24 to 48 hours, we've started that," an anonymous official told AFP.
Any decision to attack Sunni extremists from the Islamic State of Iraq and the Levant (ISIS/ISIL) would have to be sanctioned by President Barack Obama. Therefore, there are currently no plans to use the drones in airstrikes, officials said.
READ MORE: ISIS supporters vow to avenge any US airstrike in Iraq
The sources called the presence of the drones "force protection." Last week, Obama said he was ready to take targeted military action if necessary.
Currently, US forces in Iraq are focused on working out the state of the Iraqi military and the Sunni extremists on the battlefield. There are around 500 American military personnel there who are drawn from special operations forces. A fresh batch of 180 military advisors have also just arrived.
In addition to the drones over Baghdad, piloted and unmanned aircraft are carrying out 30-35 surveillance flights a day, some of which include F-18 fighter jets that are flying from the USS George H.W. Bush aircraft carrier in the Gulf.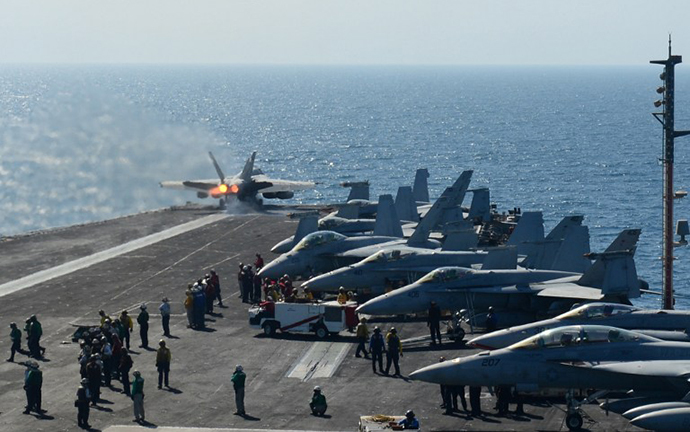 US officials also told Reuters on Friday that a joint US-Iraq operations center in Baghdad is set to open next week, and will be staffed by about 90 personnel.
The situation in Iraq has significantly deteriorated throughout the month of June as Sunni militants spearheaded by ISIS push south towards the capital Baghdad, taking major cities in the north of the country like Tikrit and Mosul.
More than 1,000 people have already died at the hands of the Sunni extremists, according to the UN.
Satellite imagery and photographs have confirmed that ISIS has carried out a number of mass executions in the northern city of Tikrit, according to a report by the Human Rights Watch.
IN-DEPTH: 'ISIS commits mass murder, advertises it': Iraq executions detailed
The New York-based rights group estimates that between 160 and 190 men were killed in at least two locations near Tikrit between June 11 and June 14.
Meanwhile, US Secretary of State John Kerry has demanded that Iraqi officials form an inclusive government if Baghdad wants to gain support from Washington.
The alienation of Sunnis from Shia Prime Minister Nuri al-Maliki's government was part of the initial cause for bitterness among Iraq's Sunni population. Maliki's Shiite State of Law coalition won the most seats in the April election, but needs the support of Sunnis and Kurds to form a government.
You can share this story on social media: