Netanyahu resurrects controversial terrorist house demolition policy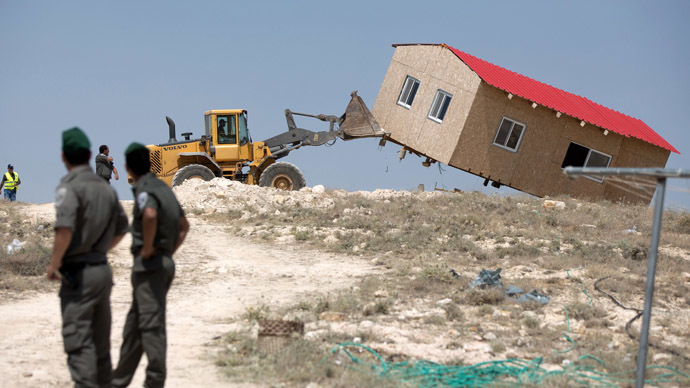 Israel will demolish a house belonging to a convicted terrorist, renewing a controversial policy for the first time since 2005. The owner, Ziad Awad, has been indicted for killing a Jewish policeman earlier this year.
"I gave the directive to destroy the home of the terrorist, a Hamas man, as part of the general effort to combat Hamas," said Prime Minister Benjamin Netanyahu, who noted that the decision would have to be approved by the Supreme Court.

According to human rights group B'Tselem, some 666 houses of Palestinian activists convicted for carrying out attacks on Israeli civilians and soldiers were demolished as punishment between 2001 and 2005, during the Second Intifada. An Israeli Defense Forces (IDF) committee eventually concluded that the policy was counter-productive, and incited retribution.

42-year-old Ziad Awad was jailed for 27 years in 1999 for killing Palestinians who co-operated with the Israeli authorities. But in 2011, he was set free as part of a prisoner exchange that saw 1,027 Palestinians swapped for captured Israeli soldier Gilad Shalit.

Israel's domestic security service Shin Bet says that on April 14, during the Jewish religious festival of Passover, Awad rode up to a car belonging to Baruch Mizrahi, who oversaw the technological department of the Israeli police force, and unleashed a stream of bullets from a Kalashnikov rifle.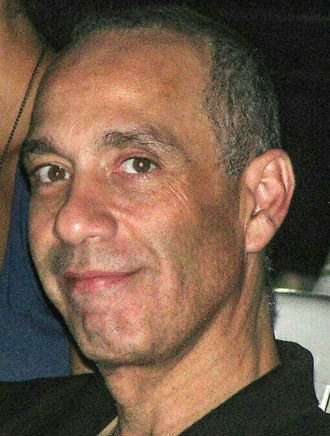 Mizrahi died immediately, and his wife and one of his five children were wounded.
"This attack was planned thoroughly ahead of time. The murder was conducted in professional manner, and Awad then fled the scene on a motorcycle, returning to his home in the village,
" a senior source within the IDF told the Israeli media.
Standing alongside Awad in the dock of the military court was his 18-year-old son, Izz a-Din, who helped plan the attack. Investigators say his father told him that "
according to Islam, whoever kills a Jew goes to heaven."
The indictment and planned demolition have been announced in the midst of an intensifying conflict between Israel and the Palestinian group Hamas, following the disappearance of three Jewish teens.
More than 360 Palestinians have been arrested in the past fortnight, 50 of them also beneficiaries of the Shalit prisoner swap.
The impact of the deal has been widely criticized by top Israeli politicians.
"
Despite the fact that I was among the Knesset members who voted against the 'Shalit deal' I hoped that we do not reach this day where the worst possible forecasts have come true and terrorists who were released reoffend and murder,
" said foreign minister Avigdor Lieberman on Monday.
Meanwhile, Hamas political chief Khaled Meshal "
congratulated"
the captors of the teenagers in an interview with Al-Jazeera, saying they can be exchanged for more Palestinian prisoners in the future.