Chinese tycoon to feed 1,000 poor Americans in charity dinner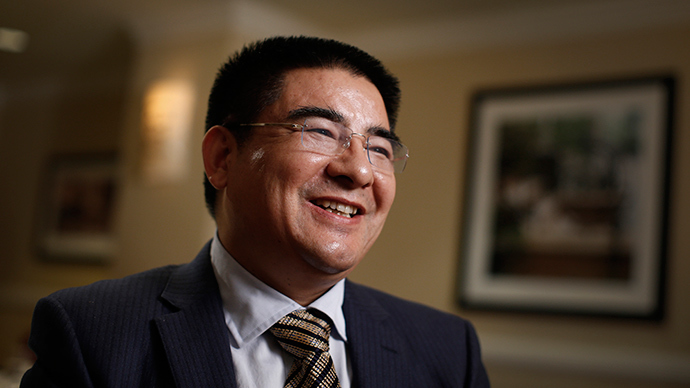 China's recycling tycoon Chen Guangbiao placed ads in the US media inviting one thousand poor Americans for a dinner worth $1 million in New York on June 25. The philanthropist also said that he will give out US$300 to each guest after the meal.
The billionaire placed a full-page advertisement in Monday's New York Times and a half-page advertisement in Wednesday's Wall Street Journal, the South China Post reported.
The ad in Chinese and English, designed by Chen himself, said that the event will be held on June 25 at the Loeb Boathouse Central Park in New York.
The eccentric tycoon said that he wanted to send a message to Americans that rich Chinese are "not all crazy spenders on luxury goods," as cited by the South China Post.
"At the same time, there are many wealthy Chinese billionaires but most of them gained their wealth from market speculation and colluding with government officials while destroying the environment," Chen said. "I can't bear the sight of it, because all they do is splurge on luxury goods, gambling and prostitution and very few of them sincerely live up their social responsibility."
Chen Guangbiao in NYT ad invites 1000 poor Americans to dine with him in Central Park. http://t.co/XNkLKNWlLmpic.twitter.com/cLS83hg87H

— Venus Wu (@wu_venus) June 18, 2014
美国之音:陈光标登广告请客撒钱 纽约无家可归者翘首以待 http://t.co/PQwKujrBJzpic.twitter.com/1o4Af1qKrp

— 美国之音江河 (@VOAJiangHe) June 18, 2014
The entrepreneur elaborated that he wanted to stimulate the rich to do good.
"I believe [people's perceptions] will change. Many of my friends in the US responded very positively after the ad was published," Chen said.
The man whose fortune was estimate by Forbes to be over $400 million added that the campaign will help improve US-China ties.
"US philanthropists donated to China's disasters; why can't we help the poor in the US? It will also improve Sino-US ties."
Chen also told Chinese media that he will sing 'We are the world' in English at the event. This is not the first time the philanthropist is to exercises his vocal skills. In January he performed a song "My Chinese Dream"- composed by himself- at a press conference in New York, where he announced his intention to buy a $1 billion stake in the New York Times CO.
However the secret negotiations on the deal, for the purpose of which he traveled to the Big Apple, were allegedly spooked by his premature announcement and media attention.
Among other eye-catching campaigns, the recycling entrepreneur and philanthropist tried to cope with heavy air pollution by selling canned air in Beijing and Shanghai in 2013.
The air was allegedly collected from revolutionary regions and bottled in soft drink cans for about 5 Chinese Yuan ($0.80) a pop. The can reportedly came in a variety of flavors, including "pristine Tibet" and "post-industrial Taiwan."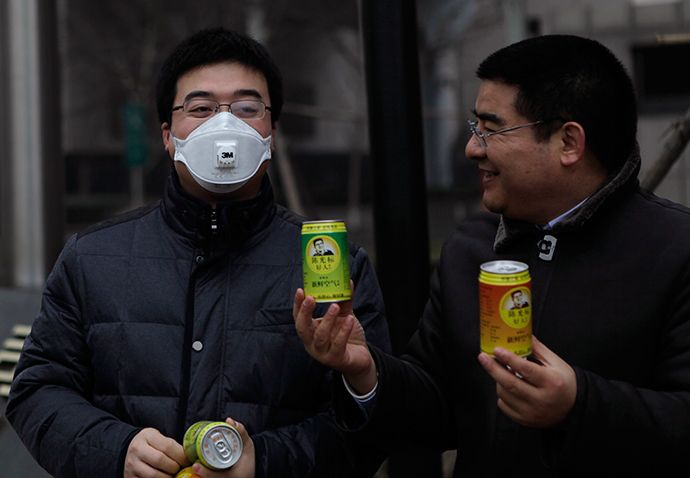 "Chen said he wanted to make a point that China's air was turning so bad that the idea of bottled fresh air was no longer fanciful," explained the Sydney Morning Herald.
However in his home country Chen is well known and respected for personally rescuing 13 people and donating millions to the relief effort in the aftermath of the 2008 Sichuan earthquake that killed over killed 69,000 people while more than 18 000 went missing.