ISIS attacks Iraq's largest refinery in Baiji with mortars, gunfire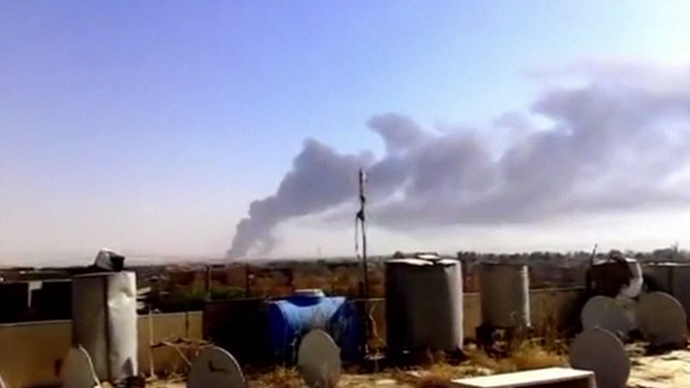 ISIS militants have launched an attack on Iraq's largest oil refinery with mortars and machine gun fire, refinery employees say. The extremist group has been gaining ground in Iraq, seizing control of territory in its mission to create an Islamic state.
Al-Qaeda offshoot in Iraq offensive LIVE UPDATES
Gruesome ISIS atrocities: Video shows Iraqi soldiers insulted, then executed (GRAPHIC)
The Islamic State of Iraq and the Levant (ISIS) surrounded the refinery last week as it seized control of Iraq's second-largest city of Mosul. In response to the escalation in violence management at the refinery halted operations at the facility and evacuated foreign workers.
The latest attack was unleashed at 0400 (0100 GMT) outside two of the facility's main entrances, sources told Reuters. One mortar struck a spare parts warehouse and plumes of smoke were seen rising from the building.
The refinery is the largest in Iraq and processes 300,000 barrels a day, providing oil for most of the northern region of the country.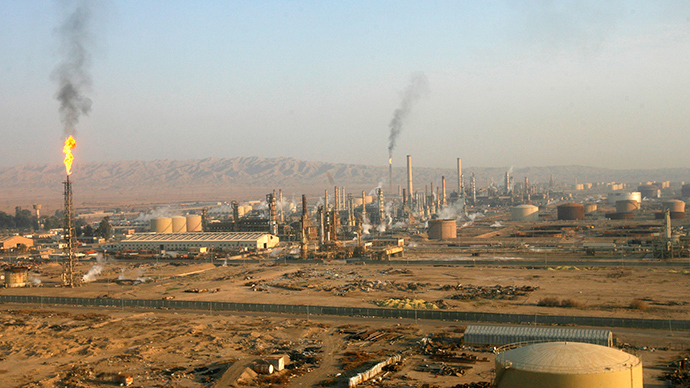 The ISIS has been advancing on the Iraqi capital city of Baghdad over the past week, seizing cities in the north of the country and expanding its sphere of control. The latest city to fall under the control of the militants was Tal Afar, which has a population of about 200,000 people. The city was taken just before dawn Monday, Mayor Abdulal Abdoul confirmed to AP.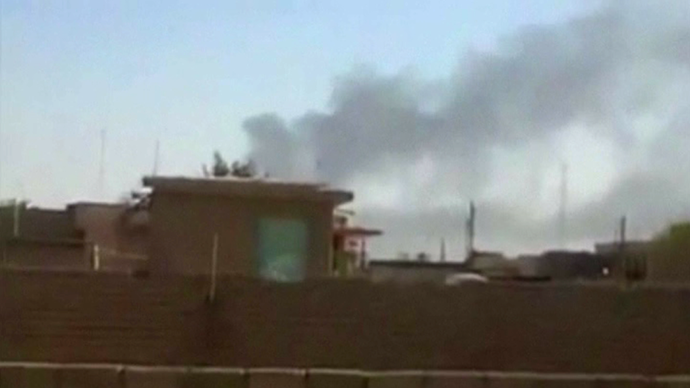 Residents of the occupied areas now worry they may be subject to persecution from the hardline Sunni militants.
"The situation is disastrous in Tal Afar. There is crazy fighting and most families are trapped inside houses, they can't leave town," a local official told Reuters on Sunday before the city was overrun. "If the fighting continues, a mass killing among civilians could result."
The US-trained Iraqi security forces have proved to be ineffective against the ISIS, with many abandoning their posts in the face of the advancing forces.
The conflict has also stoked regional tensions between Iraq and Saudi Arabia. Prime Minister Nouri al-Maliki issued a statement, saying Riyadh was responsible for encouraging genocide in Iraq.
"We hold them [Saudi Arabia] responsible for supporting these groups financially and morally, and for the outcome of that - which includes crimes that may qualify as genocide," the Shiite-led cabinet said in a statement issued by Prime Minister Nouri al-Maliki's office. The Sunni kingdom had previously accused the Iraqi government of triggering the conflict with its sectarian policies.
The UN has voiced concern the escalating conflict is threatening Iraq's territorial integrity.
"Right now, it's life-threatening for Iraq but it poses a serious danger to the region," UN envoy to Baghdad Nickolay Mladenov said on Tuesday.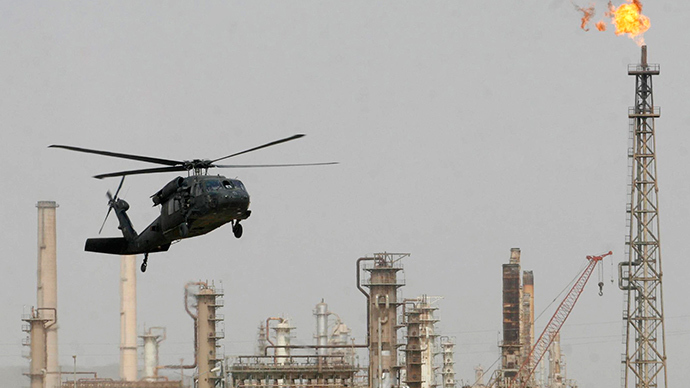 You can share this story on social media: