Russian journalist injured during shelling in E. Ukraine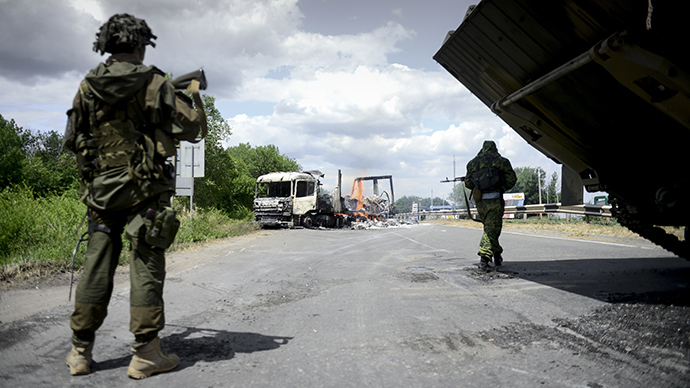 A correspondent for Russia's Rossiya channel was injured while reporting out of the Mirny village near Lugansk, in eastern Ukraine. The incident reportedly took place when the Ukrainian military shelled the area, according to Lugansk self-defense forces.
"We can confirm that he (Igor Kornelyuk) has been wounded, but there is no information as to the degree of his injuries at this time," a Rossiya TV channel spokesman told RIA Novosti news agency.
Local anti-government forces say the correspondent "is in serious condition at the hospital after the mortar shelling of Mirny."
The Rossiya correspondent's cameraman was not injured in the attack.
The channel has issued a statement saying "the cameraman is alive. He has not been wounded and is alright."

A local resident who witnessed the shelling said that a mine had apparently detonated right next to a group of journalists, of which the Rossiya crew was a part.
"Our hospital is receiving many wounded as the shelling continues," a local doctor told RT over the phone.
He then confirmed two fatalities, but did not specify who they were.
The shelling, which has continued unabated, started in the early hours of Tuesday morning. Later that day, a Ukrainian armored column tried to enter Mirny, but was repelled by local self-defense forces.
You can share this story on social media: