Sunni militants seize Tal Afar city of 200k citizens enlarging control of Iraq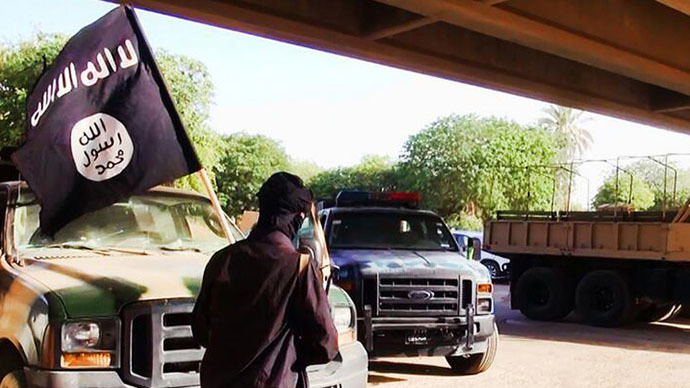 The Sunni militants fighting to make an Islamic state in Iraq have scored another victory in their move to control more territory. They captured Tal Afar, a city of 200,000 residents in north-west of the country.
Follow RT's live updates on the situation in Iraq
The city was taken just before dawn on Monday, Mayor Abdulal Abdoul confirmed to AP. The report was also confirmed by residents on the phone.
ISIS militants claim mass executions of Iraqi soldiers, post gruesome pictures (GRAPHIC)
US preparing for direct dialogue with Iran over ISIS threat in Iraq – report
Residents reported that there was heavy fighting within the city limits as Shiite security troops used rockets and helicopters in an attempt to stop the advancing militants.
"The situation is disastrous in Tal Afar. There is crazy fighting and most families are trapped inside houses, they can't leave town," a local official told Reuters on Sunday before the city was overrun. "If the fighting continues, a mass killing among civilians could result."
Tal Afar is home to mostly ethnic Shiite and Sunni Turkmen. Residents fear persecution by the hardline orthodox Sunni fighters comprising the radical Islamic State of Iraq and Sham movement.
The city had been one of the few spots of resistance to ISIS in the north-west of Iraq because, unlike most other Iraqi troops, the unit defending it didn't flee the militants. It is also located close to the regions controlled by Kurds, who have been autonomous from Baghdad in most regards and have their own militias.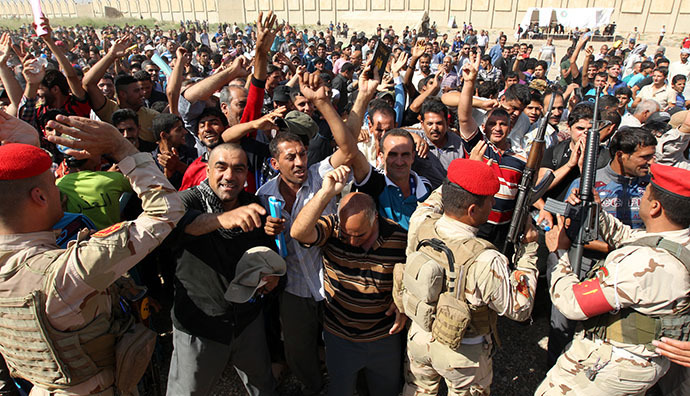 US-trained Iraqi army and security forces proved to be grossly unprepared to defend the country from the lightning operation of ISIS, which is now in control of a large territory, including Iraq's second-largest city Mosul and Saddam Hussein's hometown of Tikrit.
ISIS military success made US consider the prospect of joining forces with its long-time adversary Iran to help the Iraqi government in dealing with the imminent threat.
ISIS seeks to create a fundamentalist Islamist state in the territories or Iraq and Syria with the majority of Sunni population. They are one of the fiercest and most radical fighters in the region, notorious for staging suicide bombing attacks and mass executions.
Their Iraqi offensive also made them the most wealthy and well-armed militant force in the region, after they captured banks and military depots.
You can share this story on social media: