'Sardine can:' Popemobile out of favor with Pope Francis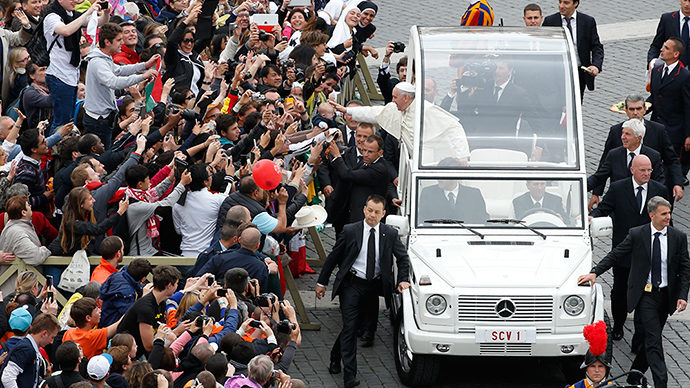 Pope Francis says that although he is taking a risk by ditching his bulletproof popemobile to engage with ordinary people, he has little to lose at the age of 77. He added that the fancy car reminds him of a "sardine can."
He has always preferred to use open-top cars – in stark contrast to his predecessor Pope Benedict, who rode around in the bulletproof popemobile. The popemobile was conceived after the attempted assassination of Pope John Paul II in 1981.
On Pope Francis' visit to Brazil in July 2013, officials prepared an enclosed popemobile to shield him, but he turned it down.
"I cannot greet the people and tell them I love them inside a sardine can, even if it is glass, for me it's a wall," he said in an interview with Barcelona's Vanguardia newspaper.
"It is true something could happen to me but let's be realistic, at my age I do not have much to lose. It is in God's hands," he added.
This is not the first time that the spiritual leader of 1.2 billion Roman Catholics has put aside his own safety in order to get closer to the people.
Last May, while addressing the cardinals who elected him, Pope Francis refused an elevated platform and shunned his security staff and his Vatican One Popemobile.
And for the short journey from the Sistine Chapel to the Vatican, he said: "I'll just go with the guys on the bus."
'Internet is a gift from God' and other Pope Francis moments
Pope Francis has already carved himself a reputation of being unlike previous popes. He's also made his fair share of unexpected comments with regard to the Catholic religion.
Last month, he said he would welcome alien life forms into the Catholic Church with open arms, should they be willing to convert. He stressed that the Catholic Church is one of "open doors."
"If tomorrow an expedition of aliens from Mars arrives...and one of the green ones with long nose and big ears, like those which children draw, comes and says 'I want a Baptism!' What would happen?" he asked rhetorically.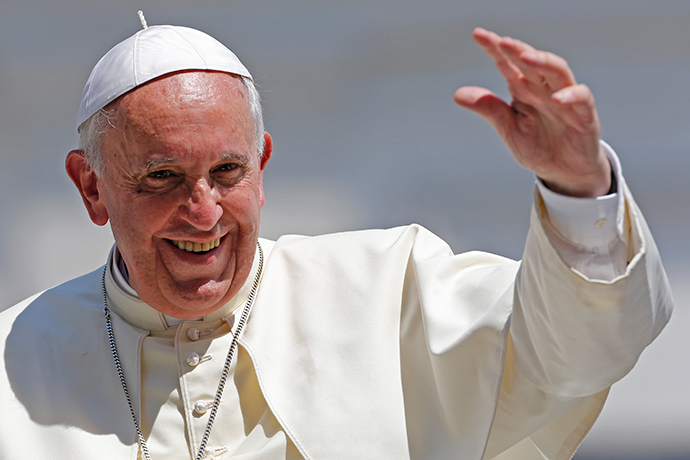 He has called for the legitimate redistribution of the world's wealth in order to help the poor. He also attacked the global economic system, which shouldn't be based on "a god called money" anymore.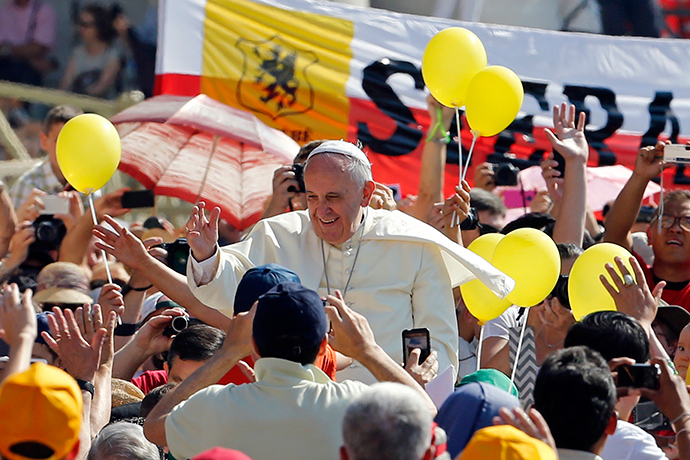 There was also speculation that he had been sneaking out of the Vatican at night, disguised as a priest and meeting with Rome's homeless population. Archbishop Konrad Krajewski implied in an interview last year that Pope Francis had been helping him in his task of handing out alms on behalf of the Catholic Church.
"The Holy Father told me at the beginning: 'You can sell your desk. You don't need it. You need to get out of the Vatican. Don't wait for people to come ringing. You need to go out and look for the poor,'" Krajewski said.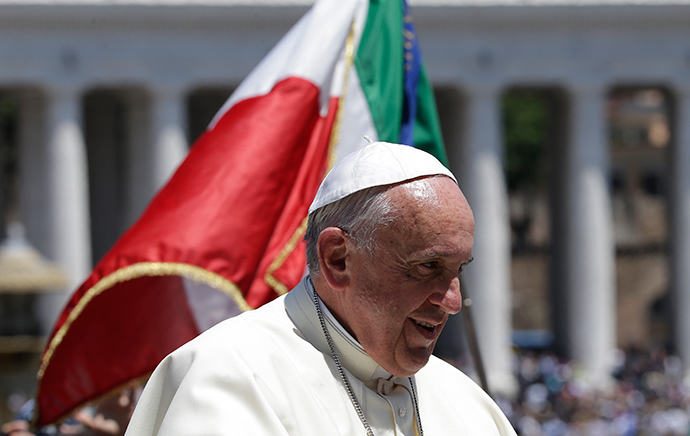 On World Communications Day, Pope Francis praised the internet as a "gift from God," who is helping towards the "unity of the human family." He said that the digital world is not "a network of wires," but rather "a network of people."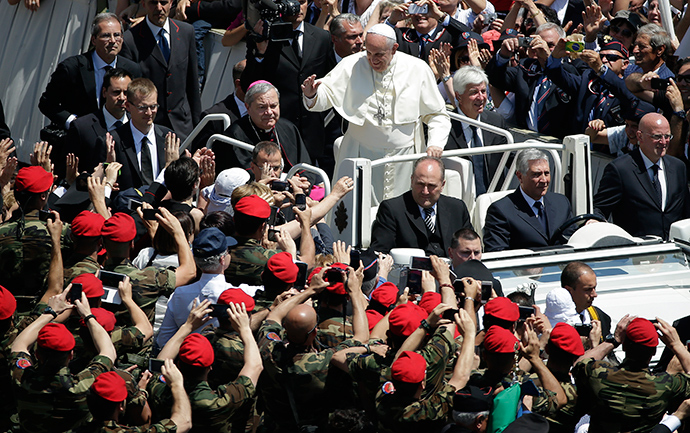 The pope's style has not gone unnoticed. He received Time magazine's 'Person of the Year' award in 2013, as the individual who had the most influence over the world that year.
"[He was nominated] for pulling the papacy out of the palace and into the streets, for committing the world's largest church to confronting its deepest needs for balancing judgment with mercy," wrote Time's managing editor Nancy Gibbs.
You can share this story on social media: