'Millions to Thailand': New charges in Qatar's World Cup case as Sony, Adidas call for probe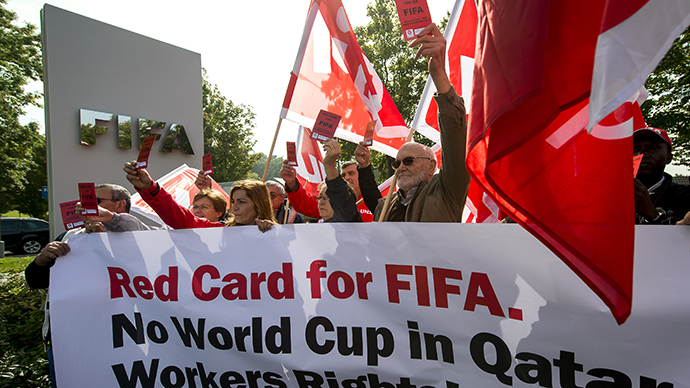 Qatar is facing fresh corruption allegations over winning the right to host the 2022 World Cup – how an official used high-level contacts and resource wealth to boost the emirate's bid. The scandal has prompted FIFA sponsors to call for investigation.
The latest allegations, published by the UK's Sunday Times, suggest that Mohamed Bin Hammam, a disgraced former FIFA vice president and controversial Qatari businessman, arranged government-level talks for Thailand's FIFA executive Worawi Makudi to discuss a natural gas sale that the paper said was "potentially worth tens of millions of dollars to Thailand."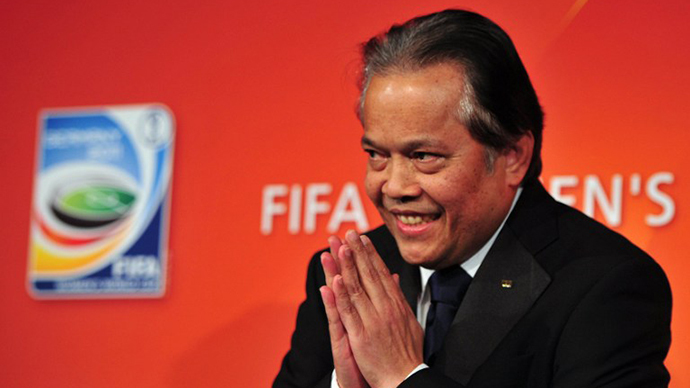 The Times, which had access to millions of secret documents during its investigation, said Bin Hammam arranged two secret meetings with Qatari royals to discuss a major gas deal with a senior aide to Makudi.
''The exact nature of the deal on the table is unclear, but it came as Thailand sought to save tens of millions of [dollars] by renegotiating an arrangement with Qatar to purchase 1 million tons of liquefied natural gas each year at a contractual price it considered too high,'' the newspaper said.
Makudi denies receiving a personal ''concession'' from his involvement, though he chose not to elaborate.
The newspaper also accused him of making $1.7 million in payments to win support from Asian officials.
Last week, the paper reported that senior football officials in Africa received over $5 million in bribes to secure Qatar's World Cup bid. Bin Hammam reportedly used 10 slush funds controlled by his private company – as well as cash handouts – to make dozens of payments of up to $200,000 to the heads of the 30 African football associations.

Qatar has denied that Bin Hammam, who received a lifetime ban from world football since 2011, was directly linked to the bid or worked on the emirate's behalf. Bin Hammam has not commented on the allegations.

The newspaper also alleges that Bin Hammam met Russian President Vladimir Putin – then prime minister – weeks before the vote in December 2010, to discuss "bilateral sporting relations."

Putin was instrumental in promoting Russia's successful 2018 World Cup bid the same year.

Football's global governing body, FIFA, is conducting an internal investigation into the decisions to hold the 2018 World Cup in Russia and the 2022 tournament in Qatar. That investigation is expected to end later this week. FIFA's ethics investigator, Michael Garcia, a former US Attorney in New York, is expected to deliver his findings by July.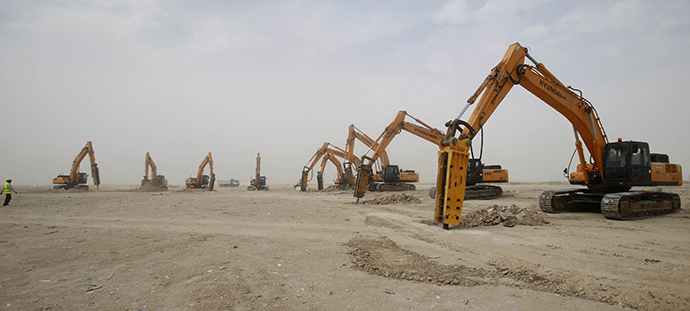 Prior to the corruption allegations, Qatar's bid has been particularly controversial given the extreme heat in the arid state and the lack of domestic support for the game. The country has since been rapped over gross human rights abuses, with workers' rights groups estimating that thousands could die building infrastructure for the event.
Sony, Adidas calls for probe
On Sunday, Sony became the first FIFA sponsor to publicly call for a probe into the corruption allegations.

"As a FIFA partner, we expect these allegations to be investigated appropriately," the company said. "We continue to expect FIFA to adhere to its principles of integrity ethics and fair play across all aspects of its operations."

Sony is one of six main FIFA sponsors who collectively paid around $180 million last year, Reuters reports. As the multinational giant's sponsorship agreement expires this year, Sony is in a prime position to negotiate a new deal.

German sportswear company Adidas, which has inked a long-term sponsorship deal with FIFA that runs until 2030, has also said that the bad press is bad for business.
"The negative tenor of the public debate around FIFA at the moment is neither good for football nor for FIFA and its partners," Adidas said in a statement.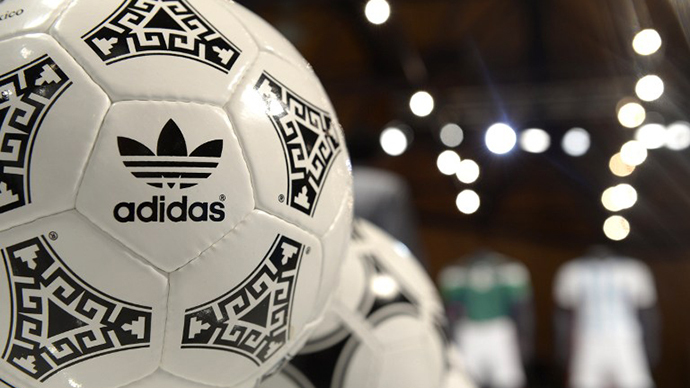 On Sunday, the Qatar 2022 Supreme Committee for Delivery and Legacy said that it stands by previous claims it had not parlayed the 2022 World Cup through illicit means. The emirate further said it was fully cooperating with FIFA's ongoing investigation into the 2018 and 2022 bidding processes.
"Consistent with FIFA's rules we have been asked to refrain from commenting on the investigation and we will comply with that request," it said. "Qatar has won the bid on its merits and we are confident that at the end of the appropriate process, the award of the 2022 World Cup to Qatar will stand."
No legal recourse
Despite the emirate's assurances, the Independent on Sunday reported that Qatar will have no legal recourse if FIFA strips it of its right to host the World Cup.
Previously, it was believed that FIFA might fail to order a revote, fearing legal action.
But according to the daily, the legal officer of one of the bidding nations told The IoS: "All the bidding countries had to sign a registration document in which they agreed to be bound by FIFA's code of ethics."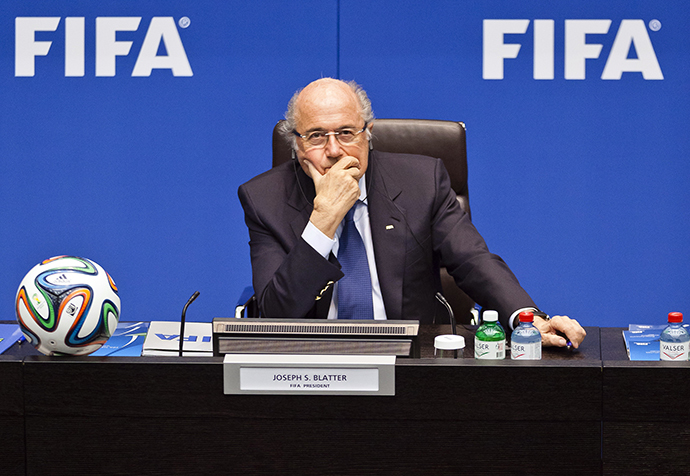 While a normal contract with a Zurich-based organization would be subject to Swiss law, the officer says that all contractual disputes "are decided by the appeals committee of FIFA's ethics committee."
"The appeals committee can be taken to the Lausanne-based Court of Arbitration in Sport. But this is a special arbitration body for sport, not a court of law. So should FIFA decide to have a revote, Qatar cannot take FIFA to a Swiss court. All bidding countries knew they were giving up their legal rights when bidding for the World Cup. But so keen are countries to get the World Cup, they happily agreed to do so."
Sources said this code of ethics can be interpreted so loosely that even the appearance of wrongdoing could be enough to deny Qatar the World Cup.
One official from another bidding country, who has given evidence to FIFA's ethics investigator, told The IoS: "This is FIFA's version of the FA's [England's Football Association] catch-all clause of 'bringing the game into disrepute,' which has often helped the FA bring charges when there was no specific evidence," he said.
"FIFA could order a revote saying that, while there may be no direct link between Hammam and Qatar, the whole process lacked integrity. And to justify this, FIFA could also use the fact that its own evaluation report said a World Cup in Qatar in the summer when temperatures can rise to 50 degrees Celsius was high risk, the only bidding country to be so classified," the official continued.
Some light might be shed on the way forward after Garcia meets with FIFA officials in Sao Paulo this week to discuss his investigation's findings.
The meeting comes just days before the 2014 World Cup kicks off in Brazil.