Ready to radicalize: Thousands of Brazilians protest govt spending on World Cup (PHOTOS, VIDEO)
Just a week before the World Cup, around 12,000 protesters marched on Sao Paulo's football stadium demanding low-income housing. At the same time the city's Metro workers declared an indefinite strike, bringing Brazil's largest city to a grinding halt.
Thousands of members of the Homeless Workers Movement marched on Sao Paulo's Corinthians stadium on Wednesday evening. The protest was peaceful, but the organizers have promised to radicalize their actions if the government does not take heed of their demands.

The movement takes issue with the billions of dollars the Brazilian government has shelled out to prepare the country for the World Cup. They believe the funds could have been better spent on building low-income housing to provide thousands of homeless Brazilians with a place to live.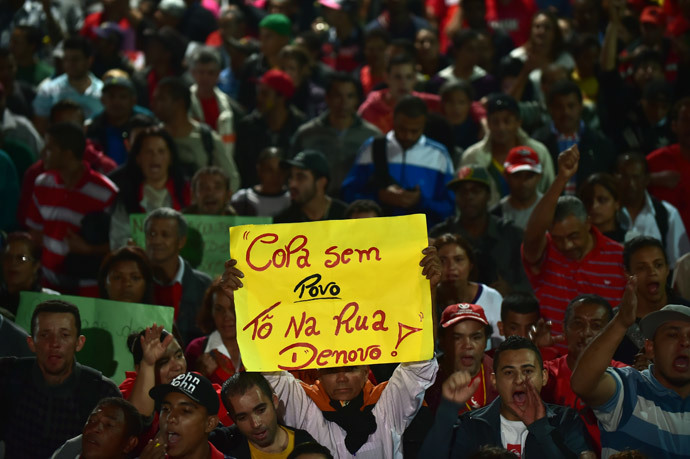 "We are going to radicalize our actions because no one has paid any attention to our petitions for housing for thousands of citizens who live on the streets or in slums in this city," said organizer Guilherme Boulos to Brazilian news broadcaster Globo.

Boulos threatened that if their demands were not met, the movement would hijack a FIFA meeting scheduled for next week in Sao Paulo.

"Next week the people will hijack a meeting that FIFA, the most corrupt organization in the world, will hold in a luxury hotel in the South of the city," said Boulos. "If the government wants to play deaf, then we will make ourselves heard."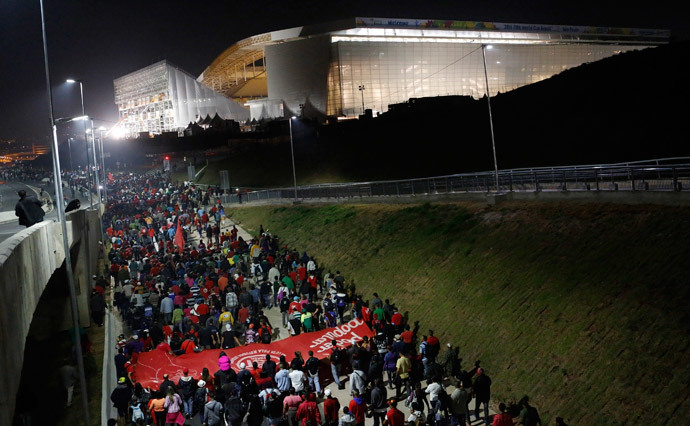 He added the movement does not want violence or conflict, but stressed a united people was more powerful than any army or police force.
Sao Paulo's subway workers also voiced their discontent at the city's authorities on Wednesday, declaring an indefinite strike. Union leaders have demanded a pay rise for Metro workers who receive a starting salary of $582 a month.
Sao Paulo has a population of around 10 million, 4 million of whom are regular Metro users, reports the Wall Street Journal. The city is set to host six matches in the FIFA World Cup.
In the run up to the World Cup, mass protests have swept Brazil, causing disruption and chaos. Many believe that the billions of dollars spent on stadiums and facilities should have been allocated to helping alleviate widespread poverty.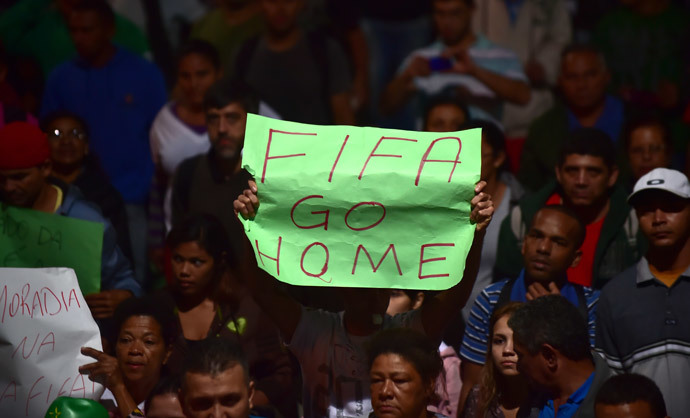 You can share this story on social media: