Get it on! Scientists turned on by next-generation 'skin-like' condoms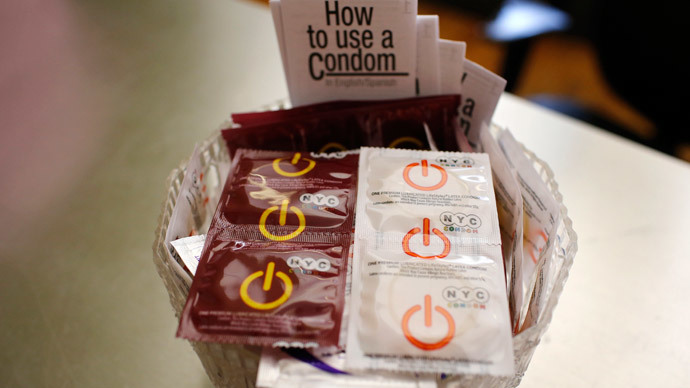 A number of projects are currently underway to produce the next generation of condoms, boasting new materials and improvements targeted to increase their use.
Biomedical engineer Robert Gorkin recently walked into a sex shop in Australia to conduct scientific research into next-generation condoms made from material that feels more like skin than latex contraceptives do.
"I had to go into a sex shop and talk to the owner about the different types of dildos that could withstand certain temperatures and other things," Gorkin told the Sydney Morning Herald. He said the shop owner gave him a puzzled look that didn't go away when he said it was for science. "He was like, 'sure buddy, I hear it all'."
Gorkin, along with a team of researchers from the University of Wollongong, received a $100,000 grant from the Bill and Melinda Gates Foundation on Tuesday, as part of the charitable organization's Grand Challenges Explorations (GCE) initiative, which "funds innovative ideas to tackle key global health and development problems, and provides additional resources for projects that demonstrate promise," the foundation said in a press release.
But the Wollongong group isn't the only condom project to secure a grant on Tuesday: Ten other groups with "novel condom designs" received support as well. The 11 next-gen condom ideas were the winners of a contest to "help increase condom use by improving sexual sensation and other aspects of user experience," the press statement said.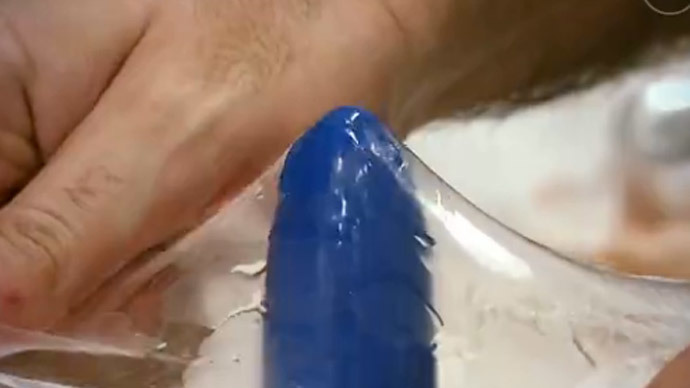 For men, the goal was to create a condom that does not decrease or that will even increase pleasure. "The primary drawback from the male perspective is that condoms decrease pleasure as compared to no condom, creating a trade-off that many men find unacceptable, particularly given that the decisions about use must be made just prior to intercourse," the Gates Foundation wrote, introducing the GCE.
"Is it possible to develop a product without this stigma, or better, one that is felt to enhance pleasure? If so, would such a product lead to substantial benefits for global health, both in terms of reducing the incidence of unplanned pregnancies and in prevention of infection with HIV or other STIs?"
The challenge also focused on female condoms, which they said "can be an effective method for prevention of unplanned pregnancy or HIV infection, but suffer from some of the same liabilities as male condoms, require proper insertion training and are substantially more expensive than their male counterparts. While negotiating use of female condoms may be easier than male condoms, this need for negotiation precisely illustrates the barrier preventing greater use that we seek to address through this call."
Here's a quick look at the 11 GCE Contraceptive winners:
Air-Infused female condom
Made from polyurethane to minimize sound by Mache Seibel of HealthRock, LLC, this female condom is "inflated and positioned using air pressure and provides additional stimulation." It is designed for quicker insertion and to enhance sensation for both partners.
Female pleasure condom
Indiana University researchers Debby Herbenick and Frank Sadlo are designing a female condom that will enhance sexual experience, as well as be easier and more comfortable to use. "The new condom will have a more natural elliptical opening as opposed to the more conventional round one, and will be ribbed on one side to provide directed internal stimulation for the female, making it potentially more enjoyable than using no condom." They are also looking at alternative methods for securing the device.
Durable and Sensitive tough hydrogel condoms
Gorkin and his team will use hydrogels that feel like skin (like those used in contact lenses) to replace latex. "You can think of hydrogels as a wet, soft, squishy material very similar to [your body's] tissue," team member and materials engineer Sina Naficy told the Morning Herald. The material will allow lubricants, stimulants and anti-viral drugs to be integrated into the condom.
New set of condoms will soon hit the market. This is from Ultimate Medical Products, NYC pic.twitter.com/7oei31WdwX

— Mike (@MikeLAX142) June 5, 2014
Flavonoid antioxidant embedded solid hydropolymer condom
Texas A&M Health Science Center lead researcher Mahua Choudhury is focusing on a hydrogel male condom embedded with an antioxidant to enhance the experience and help prevent HIV transmission. The plant-based, antioxidant "stimulants increase sexual pleasure," Choudhury said, according to Co.Exist.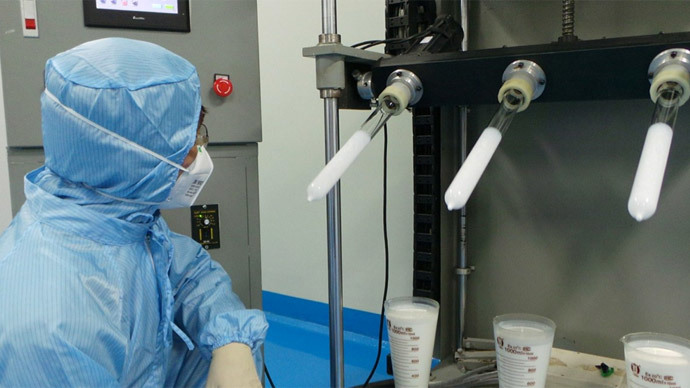 Making condoms less than 30 micrometers by improving properties of NL emulsion
James Zhijun Lu of Regenex Pharmaceuticals, Ltd. in China is trying to reduce the thickness of natural latex condoms, which would enhance sensitivity during use, while also increasing the strength of the material. Current condoms are at least 40 micrometers thick, at which point the latex becomes weakened. The Regenex researchers will look at how to remove aggregates - the cause of the weakening - during the manufacturing process.
Nanotextured Condoms
Charles Chung and his team from UbIQ World will use "nanofabrication technology to mimic human skin, thereby enhancing sensation and encouraging use." The feel of skin is highly textured, and the group will measure the surface properties of skin in order to emulate it with their condom.
Non-Gender Specific Internal Silicone Condom
Daniel Resnic and his colleagues at Origami Healthcare Products have designed a condom that can be used for both vaginal and anal intercourse. "Latex condoms have never been FDA-approved for anal sex, a leading means of HIV transmission," the Gates Foundation notes. According to the Origami website, the internal condom "is intended to facilitate a pleasurable and safe experience for both partners, increase its acceptability, improve sensation and comfort, and influence consistent condom compliance for those who engage in anal intercourse." It will also prevent STDs.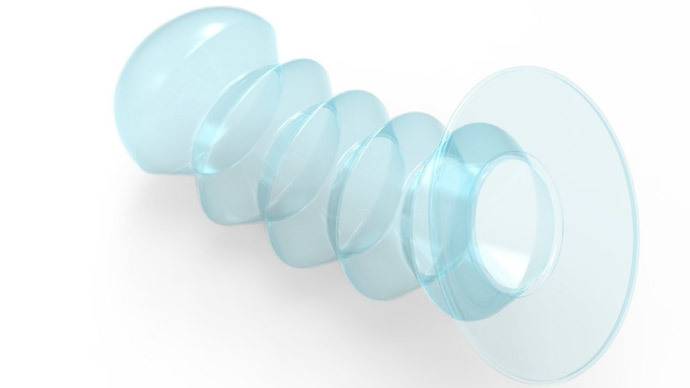 Novel materials to increase pleasure and enhance erection
Arizona State University's Shengxi Chen is focusing on a male condom that will mimic the feel of skin and is coupled with a chemical to activate the man's erection. The chemical, nitric oxide, is known to stimulate physical arousal in both men and women.
Pleasurable condom donning
Steve Strauss and his colleagues at Ultimate Medical Products have a gadget that allows condoms to be put on more easily and faster. The disposable device can be incorporated into current condom packaging. The "Zeus Ultra-Sensitive Instant-On" allows the male contraceptive to be donned in less than a second using only one hand, Co.Exist reported.
The new ZEUS for sex. NEW condoms are coming!! pic.twitter.com/ESkkHqsfkj

— Mike (@MikeLAX142) June 5, 2014
Poly(Glycerol Sebacate) based condoms
Lakshminarayanan Ragupathy of HLL Lifecare Limited in India is creating a green condom. No, not like the bright color that can be found on some condoms currently, but an environmentally friendly condom. Ragupathy told ZeeNews he hopes to develop extremely thin, biodegradable condoms that will ensure increased use. The Gates Foundation notes that, unlike today's green-colored condoms, these eco-friendly prophylactics will be compatible with oil-based lubricants, and will be able to be combined with other materials, including anti-viral drugs.
Sliding tampon female condom
Wei Zhang of QX-System is designing a simple applicator for female condoms, which are not nearly as popular as male condoms. "This is partly due to the difficulty of inserting them correctly, which can be awkward and involve actions deemed inappropriate in some cultures," the foundation said. "Their sliding tampon applicator is a flexible tube surrounded by a soft balloon, which is positioned inside the female condom and can be inserted like a regular tampon."
Not all next-gen condom makers are going through the Gates Foundation, though. Charles Powell, creator of the Galactic Cap, is looking for funding through Indiegogo, TechCrunch reported. His mini-condom adheres to the top of the penis only, allowing for skin-on-skin contact, unlike the projects funded by the charity.
"Healthy skin is a barrier to infection. However, if a man has a sore or an abrasion he should by all means use a traditional condom," Powell said to TechCrunch. "We feel the Galactic Cap will increase condom use because it's more sexually satisfying. And we believe increased use will drive down HIV and STD rates."
"What have we got to lose when more than 80 percent of men don't use anything? What good does it do to have the perfect condom if no one is using it?" he continued. "We want to put more choice in the marketplace."
You can share this story on social media: