Thousands march in support of legal pot in Chile (VIDEO)
A march in support of marijuana legalization united thousands of Chileans, who walked through downtown Santiago on Sunday. The capital saw people openly smoking joints, citing the example of neighbor Uruguay, which officially legalized pot in May.
The demonstrators demanded the legalization of marijuana, decriminalization of consumption, including the right to grow marijuana for personal use.
The marijuana activists were drumming, dancing and playing music. Some of them were carrying flags with marijuana leaves, pictures of Rastafarians smoking marijuana, and banners such as "Cultivate your rights - No more damage", and "Why drink and drive, if you can smoke and fly"- as seen on APTN video footage.
Many of the ralliers smoked pot-filled bongs, and giant joint were passed passed around.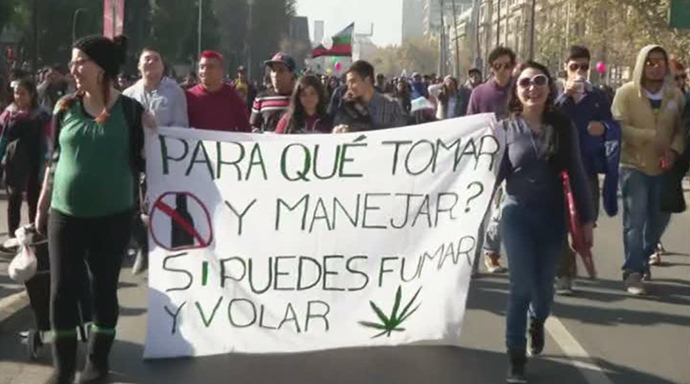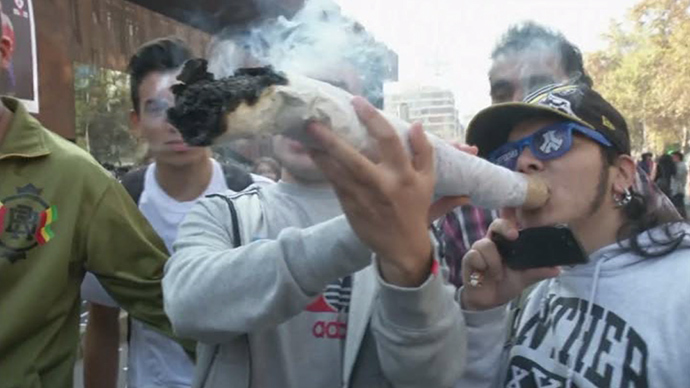 One of the activists, Gustavo, said: "We are marching for a new drug policy so consumers are not criminalized, and drug traffickers are criminalized."
An activist named Laura told APTN that marijuana could be used as an alternative treatment for pain and illness.
"I'm marching because I want an old age without pain, I want to have a quiet old age and I believe that marijuana is an alternative (remedy) for pain and illness," she said.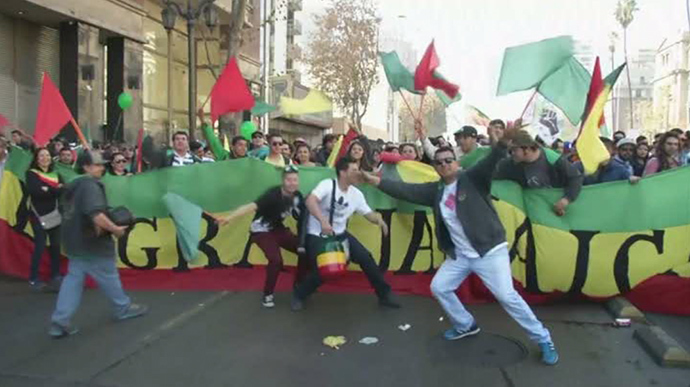 You can share this story on social media: