Israel gags famous nuclear whistleblower invited to speak at human rights conference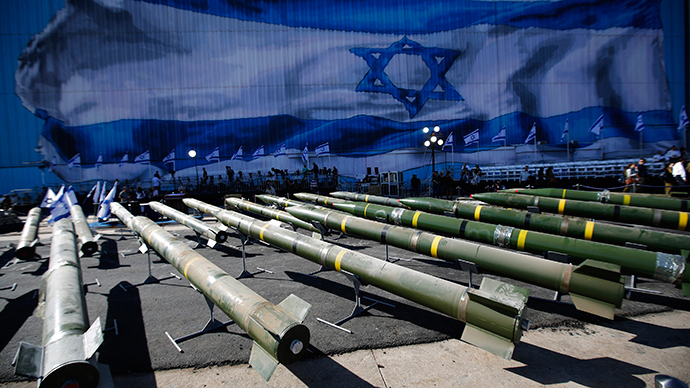 A decade after his release from prison for leaking information on Israel's nuclear weapon program, Mordechai Vanunu has been denied permission to attend a human rights conference in London.
Vanunu, who was released in 2004 after spending 18 years in prison for leaking details of Israel's nuclear program to British media, had planned to visit the UK capital for three days to attend a conference sponsored by Amnesty International and address the British parliament, Haaretz, the Israeli daily reported on Monday.

Israeli Interior Minister Gideon Sa'ar and Attorney General Yehuda Weinstein, however, refused to approve the trip. Vanunu petitioned the High Court of Justice to reverse the decision, but judging by previous appeals that does not seem likely.

Since leaving prison in June 2004, the nuclear technician has been forbidden to leave the country or speak with foreigners without permission from the Shin Bet security service.

The High Court has rejected seven successive petitions presented by Vanunu's lawyers to reverse course. Most recently, in December 2013, the court said the top-secret material they were shown proves that Vanunu "still has a treasure of classified information and hasn't recanted his intent to disseminate this information."

In last week's petition, Vanunu's attorney, Avigdor Feldman, reiterated the argument he has made in previous petitions: their client's information no longer presents much of a threat to Israel's national security.

"The information about Israel's nuclear capabilities that has been published since the petitioner's release is incomparably greater, both quantitatively and qualitatively, than anything the petitioner could add today, more than 20 years after he stopped working at the Dimona nuclear reactor," Feldman wrote.

Feldman further argued that preventing Vanunu from traveling abroad actually works more to Israel's disadvantage because, he said, the petitioner's failure to appear at the Amnesty conference and the British parliament "would spark international protests against this severe administrative restriction on Citizen Vanunu."

Although Vanunu is no longer behind bars, his lawyers say he is, for all intent and purposes, still a prisoner.

"It's true the petitioner was released from jail, but his freedom is still limited," the petition said. "This is a harsh punishment that has been imposed on the petitioner. It's not enough that he served a lengthy prison sentence; now, he is restrained, and his freedom limited, as if he hadn't finished serving his sentence."

Feldman told Haaretz that - to the best of his knowledge - the constraints imposed on their client has no precedent anywhere in the world. The ban on speaking with foreigners without the security service's permission "would surely be acceptable in North Korea, but not in a country that defines itself as the only democracy in the Middle East," he complained.

In 2012, Nobel-Prize winning German poet Gunter Grass praised Vanunu in a poem entitled 'A Hero in Our Time', in which Grass describes the former worker at Israel's Dimona nuclear facility as a "hero" and a "model," admiring his decision to pass Israeli nuclear secrets to the Sunday Times in 1986.

Meanwhile, Vanunu's lawyer had harsh words for the High Court for continuing the restrictions for the last decade on the basis of material that neither he nor Vanunu were authorized to see, "and about which it's doubtful that any of the Supreme Court justices understood anything," but which they nevertheless accepted as evidence that "Vanunu, who worked at the Dimona nuclear reactor 40 years ago, knows information that would almost certainly endanger Israel's security."

Israeli officials, meanwhile, insist that Vanunu's determination to threaten national security has not subsided, and the information in his possession is still relevant.

Sa'ar wrote in his rejection of Vanunu's request, "Your client retains the ability to cause… damage, which would be irreversible, via the information in his possession that hasn't yet been published, and which, as has been proven in court, is still relevant even today."

Following the failed petition to travel abroad in December, Vanunu's lawyer said his client merely wishes to leave the country to "marry his girlfriend and live out his life quietly."

The Justice Ministry said that in accordance with the court's instructions, it would file a response to the latest petition by June 10.