US captive soldier in Afghanistan exchanged for 5 Guantanamo detainees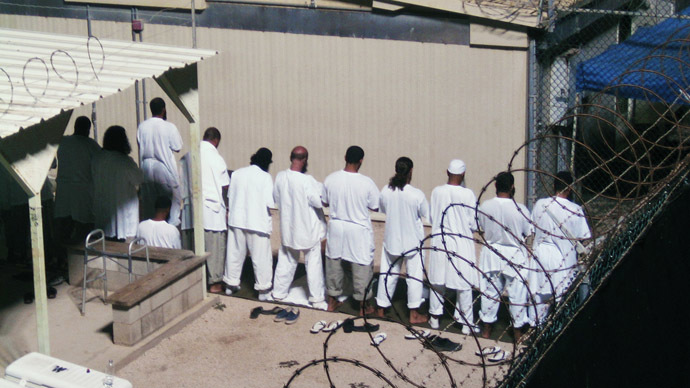 Five detainees at the infamous Guantanamo Bay prison have been released in exchange for an American soldier who was taken hostage by the Taliban in 2009, US officials said.
Army Sgt. Bowe Bergdahl, who was the only American solider held prisoner in Afghanistan, was set free early on Saturday, according to AP.
He is now on his way from Afghanistan to an American military hospital in Landstuhl, Germany, Reuters reported, citing an official speaking on condition of anonymity.
Landstuhl Regional Medical Center is the largest American hospital outside the United States and is located near Ramstein Air Base.
It is reported that the transfer took place after a week of difficult negotiations mediated by the government of Qatar, which will now take custody of the released Gitmo prisoners.
According to the agreement between the US and the Taliban, the released inmates are Afghan nationals.
Who are the Guantanamo Five that were (presumably) traded for Bergdahl? @AANafgh wrote detailed bios in 2012 http://t.co/cu2iMUU13y

— Matthieu Aikins (@mattaikins) May 31, 2014
Bergdahl was handed over to the US in eastern Afghanistan, not far from the Pakistani border, on Saturday evening, the officials said.
Several dozen US special forces troops and about 18 Taliban fighters took part in the exchange, which the officials described as "non-violent."
The 28-year-old US soldier was in good condition and able to walk on his own, the officials said.
Speaking at a news conference in the White House Rose Garden, US President Barack Obama hailed the release and said that the United States has an "ironclad commitment" to bring home its prisoners of war.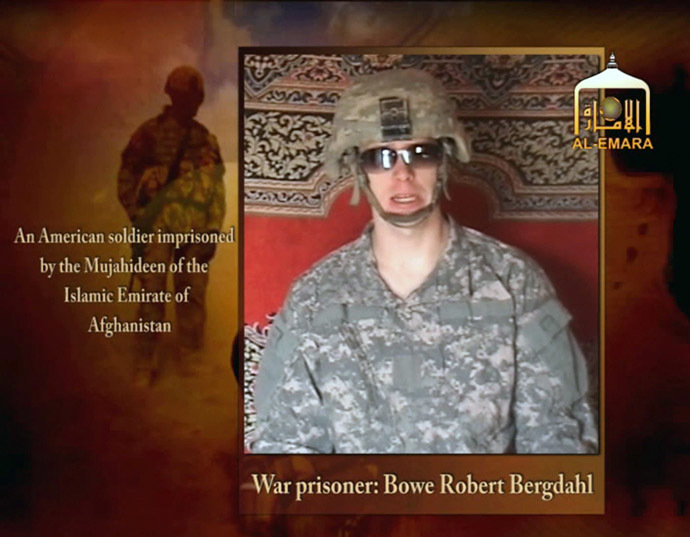 "Today the American people are pleased that we will be able to welcome home Sergeant Bowe Bergdahl, held captive for nearly five years," Obama said earlier in a statement after the swap.
"On behalf of the American people, I was honored to call his parents to express our joy that they can expect his safe return, mindful of their courage and sacrifice throughout this ordeal."
Bergdahl, who is from Hailey, Idaho, was captured by a Taliban wing known as the Haqqani network on June 30, 2009.

The five Guantanamo inmates were still at the US base on Saturday morning, but were being transferred into Qatari custody, the officials said.

The inmates will be banned from leaving the territory of Qatar for at least a year, according to the conditions of their release.
You can share this story on social media: