Indonesia volcanic ash plume grounds Australian flights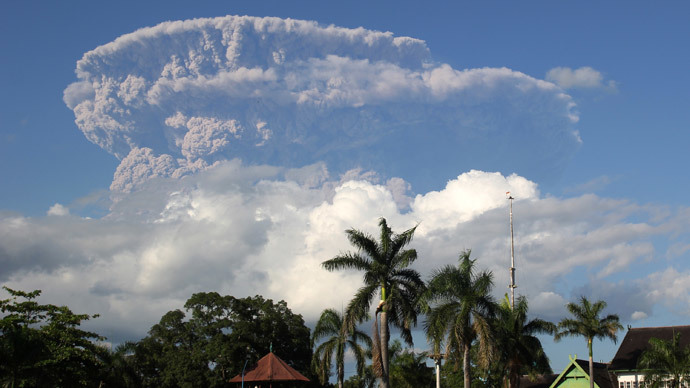 A massive cloud of volcanic ash over Indonesia has stopped all air services to Darwin and Bali until Sunday. Flights from Australia are now suffering - prompting fears they won't resume for days. Mount Sangeang started activity on Friday.
The Sangeang Api volcano has been erupting continuously since Friday afternoon, the Bureau of Meteorology's Volcanic Ash Advisory Centre said on Friday.
Qantas and Virgin Australia airlines have both confirmed that all flights to and from Darwin – the capital of the Northern Territory – have been canceled.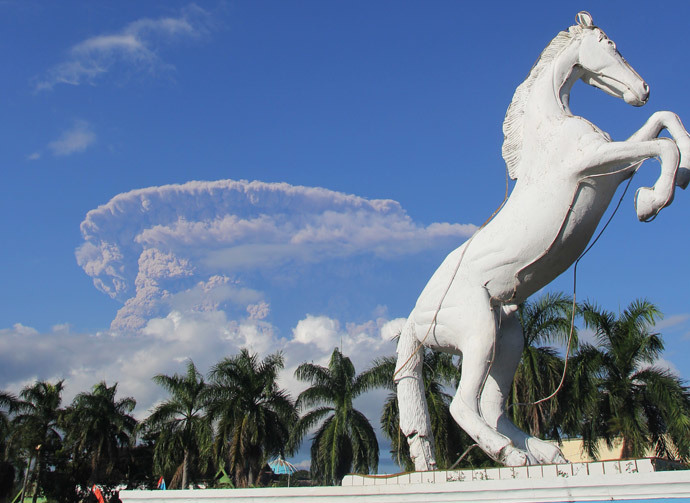 The massive cloud of ash has risen between 6km and 13km into the atmosphere. It could potentially linger for the next 18-24 hours, Volcanic Ash Advisory Centre assistant manager Cyndee Seals told AAP.
"It is starting to pull more westerly and it may move a little bit more to the north," she said.

"We can see it right down to the Kimberley."
"The volcano is still erupting as it has done for most of the day, but not as violently as [it] initially erupted but there is a steady plume," VAAC spokesman Tim Birch told the agency.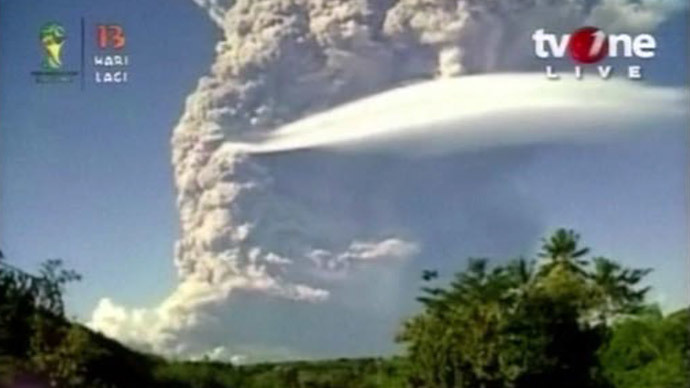 The second cloud could cause severe problems for flights between Australia, Malaysia and Singapore. The third is within 100km of Bali.
"Depending on wind and other weather conditions, the ash has the potential to affect flights to and from other airports, including Brisbane, during coming days. This is currently being fully assessed,"
Deputy Prime Minister Warren Truss stated.
Airservices Australia has started rerouting international flights around the cloud.